Fellow, Health Facilitator - Boston (PT)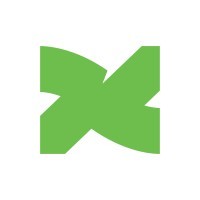 Peer Health Exchange
Boston, MA, USA
Posted on Wednesday, June 21, 2023
Fellow, Health Facilitator (Part– Time)
Start Date: September 2023 – May 2024
Positions Open: 1
Job Location: Boston, MA
Salary/Pay: $24.50
Organization Description:
Peer Health Exchange (PHE) is a national non-profit organization that creates education opportunities for peers to share the tools and resources young people need to make healthy decisions. Since 2003, we have trained more than 15,000 college students to deliver in-person health education to over 188,000 high school-aged young people in communities across the country. In response to the COVID-19 pandemic, we re-designed our in-person programming to be delivered virtually and partnered with high school students to understand their mental health needs. Following that collaboration, we launched our app selfsea.org for young people ages 13 – 18. In the past year, we've expanded from two in-person program models to five in-person and digital program offerings and we are continuing to grow! Our mission is critical, our team is diverse, and our work is vibrant. Check us out on TikTok (@peerhealthexchange)!
Learn more about our responsiveness and shift to digital in this article co-authored by our colleagues "Youths Know What They Need to Support Their Mental Health"!
About this role
As the Health Facilitator Fellow, you will be facilitating and supporting implementation of PHE's health curriculum that thrives on the near-peer model to ~2,200 high school students across high schools in Boston, MA. In collaboration with Development and Community Partnerships colleagues, you will work directly with young people in our Boston, MA programming to gather feedback and supporting them in making healthier decisions.


About the Community Partnerships team
The Community Partnerships team promotes equity in access to health education by supporting and amplifying youth voice thru the regional Youth Advisory Boards and partnering with schools and communities across the county to deliver a culturally responsive curriculum in service of young people.
Here's what you should know:
Term of employment will be until May 2024. This a temporary, part-time role. Part-time consists of 30 hours per week and is a non-exempt position. You will report to the Senior Program Manager of Implementation.
Role-related requirements:
Must undergo a background check

Proof of complete Covid-19 vaccination required at employment start date
Here is what you'll do as part of the Community Partnerships Team:
Classroom Facilitation
Complete training virtually and in-person focusing on health facilitation, health information, and systems management in preparation for program delivery

Learning and preparing to facilitate the health curriculum

Ensure workshop materials are maintained and used appropriately
Facilitation Logistics Management
Create and manage the teaching schedule and maintain the data systems management of reporting to support implementation to ~2,200 young people

Serve as point-of-contact for PHE Partners to confirm logistics, collect feedback, and address high school partner concerns as pertains to implementation of the program
Collaboration with Other PHE Teams
Collaborate with community engagement team on relationship handoff from outreach to implementation; hold bottom-line accountability for the quality of host-teacher relationship transfer

Collaborate with members of Organizational Learning and Strategy Team and larger Community Partnerships team in support of evaluation of the health curriculum and improve program delivery
What you'll bring to the table
Minimum qualifications:
Demonstrate a strong passion for PHE's mission to build healthier communities with young people; strong alignment with

PHE's core values

of Health Equity, Commitment, Communication, Agency, and Impact

Centers youth inclusion, community partnership, and equity work visibly, broadly, in action in part through deep listening and hearing with a lens of

High school degree, GED, or equivalent

Strong passion for engaging and working with high school-aged students

1-3 years demonstrated experience in task or project management

Is attentive to detail and efficient in the management of diverse tasks

Familiar with Microsoft Word, Excel, PowerPoint, and Outlook

Has strong relationship building skills to develop and cultivate relationships with external partners (primarily high school teachers)

Comfortable in public speaking and possess strong writing skills

Must be able to work during K-12 school hours, 730am-330pm with some instances of up to 5pm for after school programs

Approximately 80% travel to local high schools required (name mileage reimbursement or transit pass) after local school board Covid-19 restrictions have been lifted
Preferred qualifications:
Minimum 1 year leadership or work experience

Preferred degree or interest towards public health, education or similar experience

Bilingual (Spanish)

Group facilitation experience
Your turn! We'd like to learn about you.
Please submit your resume and cover letter telling us why you are interested in our team and this role!
At Peer Health Exchange, we celebrate diversity and are committed to providing equitable opportunities by addressing the effects of power and privilege. PHE is proud to be an equal employment opportunity workplace. We are committed to equal employment opportunity regardless of race, color, ancestry, religion, gender, gender identity, national origin, sexual orientation, age, citizenship, marital status, physical disability, veteran status or length of time spent unemployed. We want to empower people to change lives!
Note: Peer Health Exchange reserves the right to add additional duties, as needed. All Peer Health Exchange employees are encouraged to be flexible and responsive to changes in scope of duties.