Chief Operating Officer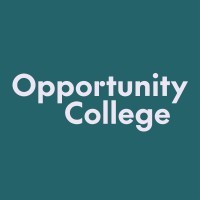 Opportunity College
Software Engineering
Remote
Posted on Wednesday, September 13, 2023
Who we are
You're reading this job description because somebody taught you how. You became "somebody" as a result. At Lit, we're building a world in which everybody gets to be somebody. We are on a mission to ensure every kid, everywhere is a reader. We help school and system leaders build, implement and sustain reading ecosystems that live at the intersection of research and instructional equity. By bringing the science of reading to Black and Latino students, and to students who come from the experience of poverty, we can open up a world of possibility for children who are too often pushed to the margins of education. Find out more on our website: wearelit.org
Currently, we are incubated under a parent company called Array Education–a non-profit start-up studio. Array Education's mission is to help start enduring, equity-driven, scalable solutions to our most pressing education challenges.
What You Will Do
Lit is entering an exciting phase of growth and deepened impact and we are looking for a Chief Operating Officer to build and strengthen our internal operations and infrastructure so we are poised to deliver on our ambitious goals. This role reports to and partners with the Chief Executive Officer and is perfect for someone who is a strategic, visionary leader who is excited to build and lead a successful and growing education services organization. The Chief Operating Officer will help manage day-to-day operations, driving key initiatives and acting as a trusted advisor to the Chief Executive Officer while collaborating cross functionally to ensure org-wide alignment and operational efficiency. This position offers a unique opportunity to make a significant impact as we grow and scale to ensure every kid, everywhere, is a reader.
In the short term, the Chief Operating Officer will have the following responsibilities:
Strategic Planning and Execution
Collaborate with the executive team to establish the long-term strategic plan, associated operational plans, and processes to evaluate progress against goals
Define operational metrics and dashboards to ensure transparency of operational performance across the organization
Monitor progress towards strategic goals and objectives and key results, driving routine metrics reviews while ensuring alignment and accountability across divisions; make recommendations to optimize org-wide outcomes
Act as a strategic advisor to the CEO, and ensure that Lit optimizes its efficiency, productivity, and achievement of short- and long-term goals
With the Chief People and Learning Officer, determine long-term operational capacity needed to reach operational goals
Lead special projects related to the health and growth of Lit
Operations Leadership and Management
Define, lead and execute the operations strategy aligned with Lit's overall company goals and objectives
Lead a mission-driven, high-performing operations division that consistently delivers exceptional results across all Lit operations including staff-wide processes, procurement, contract management, technology management, workflow optimization, and events management
Recruit, train, and retain top talent for a growing operations division, fostering a culture of accountability, collaboration, and continuous improvement.
Build Lit's overall operations infrastructure and processes to ensure that the Lit team experiences predictable rhythms, logical and clearly defined processes, and outstanding customer service
Create systems and processes that streamline operations across the company
Oversee large, often cross-functional company projects to improve and innovate operations
Monitor operational processes through periodic systems-reviews, user feedback, and metrics to ensure that operations are healthy, efficient and effective
Revenue and Finance Leadership
With the Managing Director of Partnerships, develop and implement a comprehensive revenue growth strategy aligned with the company's long-term strategic plan and annual goals
Manage and develop the Managing Director of Partnerships to meet required revenue generation goals and build the necessary revenue infrastructure for long-term sustainability
Own and manage the financial planning and forecasting based on needed and anticipated revenue and models of partnership portfolios
Align and support the executive team for their revenue generation responsibilities including engaging the Chief Program Officer in renewal conversations and prioritizing the CEO's involvement in fundraising and revenue generation
Work with a cross-functional team to set competitive product and service pricing and create compelling value propositions for Lit services
Liaise with Lit's parent organization, Array on finance, accounting, compliance, and other back office functions
In the longer-term, as Lit grows, the Chief Operating Officer will oversee the organization's operations, financial, data, technology, administrative, compliance, legal and HR functions.
You are someone who has the following qualifications
You would be a great match for this role if you are a:
Professional with 10+ years of experience leading operations and organizational development
Visionary builder: You embody the unique ability to envision the bigger, strategic picture and create detailed project plans and roll-up your sleeves to realize a vision. You work with others to collaboratively set a vision so that everyone talks about "our vision". You always ensure that the vision for the future of an organization takes into account best-in-class benchmarks, an analysis of the overall market, and a SWOT analysis of the organization. You build with an eye towards sustainable systems over time, not just resolving today's current pain points. You prioritize both quantitative and qualitative data to inform your decisions. You also have outstanding organizational skills with an overall execution orientation and high attention to detail.
Team developer: You grow revenue and operational processes, yes, but you also grow people and culture. You are thoughtful, planned and systematic in your people management. You develop the skills and mindsets of your direct reports and also unify the larger organization on shared processes and mindsets. You get excited watching others develop their skills and apply their knowledge for the benefit of the organization. You think of the larger Lit staff as "your team" and invest in both relationship building and change management, thoughtfully leading others through the development of the organization.
Continuous improvement expert: You have a deep compulsion to make things better. You always see opportunities to continuously improve and build further. You believe "good enough" is a temporal statement, not a permanent characteristic of systems and processes. You skillfully uncover not just obvious pain points but opportunities to refine systems. And you put your excellent problem solving skills to work to figure out how to prioritize improvements across an organization.
To ensure that you are set up for success for the growth of the role and the organization, you should also possess:
Financial acumen and an understanding of financial forecasting, management, accounting and strategic budgeting
Knowledge of organizational compliance and constraints for growing organizations
It would be a plus if you had:
Technical experience with Customer Relationship Management platforms including FreshSales
Led long-term strategic planning functions for a rapidly growing, entrepreneurial organization
Experience leading IT and tech functions
Knowledge of labor laws
You are someone who shares our values
Be cosmically urgent: You move with cosmic urgency--the vital urge to change things in a way that will benefit all people so everyone feels a sense of "somebodyness."
Stay constantly curious: You ask "how might we?" when solving challenges.
Pursue excellence over perfection: You prioritize individuals and the interactions that will move people to achieve outcomes over following a process that won't get them there.
Do hard things in a human way: You choose courage over comfort by facing difficult tasks and conversations rather than avoiding them.
Invest in our collective success: You get your hands dirty; you will never say, "That's not my job," "That's not my problem to solve," or "I don't care."
Compensation
Compensation: This is a full-time staff, exempt position with an annual salary range of $165,000-$210,000. A compensation offer is based on relevant years of experience in relation to the position as well as location. Because of our strong commitment to equity and growth, Lit does not negotiate or place compensation offers at the top of the range.
Benefits: We provide all full-time employees with a competitive benefits package that includes comprehensive medical, dental and vision plans, short- and long-term disability, life insurance, and parental leave. We offer a generous PTO policy and holiday calendar. We also provide an employer-sponsored 401K retirement plan with an annual 3% match.
Perks: Lit offers perks such as paid rest days after work-related travel; stipends for wellness, working-from-home, and professional learning; a community with as much support as your heart desires; and much, much, more!
Expectations to know
Travel: Travel is an essential part of how we support our partners, collaborate with our team, and fulfill our mission. Schedule and timing for travel may vary by team and role, and may change as the company's business needs continue to evolve. The Chief Operating Officer should expect to travel up to 35% of the year.