Social Emotional Learning Curriculum Developer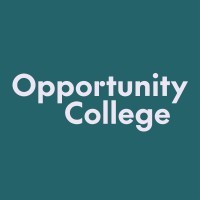 Opportunity College
Software Engineering
Remote
Posted on Wednesday, May 24, 2023
Position: Social Emotional Learning Curriculum Developer
Location: Flexible (100% remote)
Type: Consultant
OVERVIEW OF NXU
​nXu (short for nexus) is a non-profit initiative that provides research-based, transformative, purpose-driven learning experiences for youth and adults through a school-based curriculum, educator training and development, and direct student programming. Through our model, we cultivate spaces to elevate joy and center our collective stories. We dig deep to explore the unique set of joys, strengths, and values that intersect to drive each of us in a meaningful direction. In doing so, we learn to see our identities as powerful and essential for charting fulfilling future pathways.
OVERVIEW OF ROLE
We seek an exceptional Curriculum Developer to build & iterate on our existing middle & high school Nexus curriculum. The ideal candidate has a sincere passion for curriculum development, thorough knowledge of social-emotional learning, middle & high school students, and an appreciation for purpose development. Moreover, this candidate possesses a deep understanding of how to create curricula that is resonant with middle & high school students, particularly those from historically marginalized communities, and that can be implemented by educators in a wide range of teaching contexts and modalities.
ESSENTIAL DUTIES AND RESPONSIBILITIES
Develop compelling lessons leveraging the Nexus curriculum's pre-existing scope and sequences.

Create facilitator guides, student materials, and associated slide decks for each lesson using existing nXu curricular templates.

(

Here is an example of our lesson materials.

)

Seek input from nXu team members and, if appropriate, from key external constituents with expertise in middle & high school/SEL curriculum.

Perform other related duties as required and assigned.
QUALIFICATIONS
Candidates for this position must possess the following qualifications:
Previous middle & high school curriculum development experience, especially related to SEL curriculum, that has been implemented by a wide range of educators in multiple educational contexts.

Thorough knowledge of social-emotional learning & curriculum and, ideally, connections to experts in this field.

Teaching experience preferred.

Passion for curriculum development.

Superior attention to detail.

Experience seeking and integrating feedback from multiple constituents.

Comfort working with a remote team, often independently.

Concrete evidence of keen interest in, and exploration of, his or her self-development.

Entrepreneurial spirit and an interest in working in a fast-paced, start-up environment.

Belief in nXu's mission and a passion for helping other people--especially teenagers--explore, articulate and pursue their purpose in life.

Bachelor's degree required.
COMPENSATION
nXu offers competitive compensation for this consulting role.
nXu provides equal employment opportunity for all applicants and employees.