Senior Manager of Curriculum Implementation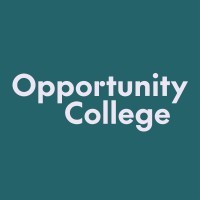 Opportunity College
Remote
Posted on Wednesday, May 24, 2023
Position: Senior Manager of Curriculum Implementation
Location: Virtual (100% remote) with potential for travel
Type: Part-Time Consultant (12-15 hours per week)
OVERVIEW OF NXU
​nXu (short for nexus) is a non-profit initiative that provides research-based, transformative, purpose-driven learning experiences for youth and adults through a school-based curriculum, educator training and development, and direct student programming. Through our model, we cultivate spaces to elevate joy and center our collective stories. We dig deep to explore the unique set of joys, strengths, and values that intersect to drive each of us in a meaningful direction. In doing so, we learn to see our identities as powerful and essential for charting fulfilling future pathways.


OVERVIEW OF ROLE
We are seeking a Part-Time Senior Manager of Curriculum Implementation to support schools that partner with nXu to implement nXu's middle and high school purpose, SEL, and career development curriculum. This critical team member will coach and guide nXu partner educators to effectively implement nXu's curriculum.
The Senior Manager of Curriculum Implementation will train, support, develop, and empower educators nationwide with the implementation of nXu's Nexus curriculum. They will be responsible for helping educators to build a vulnerable and asset-based class culture, pace the curriculum for the educator's specific use case, and respond to formative data and student feedback so that students experience positive purpose and SEL development. The ideal person for this role will possess robust experience with SEL development, equity & inclusion competencies, instructional best practices, development & delivery of professional development, teacher coaching, community-building, and curriculum implementation. The right individual will have experience supporting a diverse group of educators working in a range of educational settings.
The Senior Manager of Curriculum Implementation is supported and managed by nXu's Director of Curriculum & Assessment and Director of Programs. This individual will also work closely with nXu's Executive Director.


ESSENTIAL DUTIES AND RESPONSIBILITIES
Educator Coaching:

This individual will be directly responsible for helping a portfolio of middle and high school educators to effectively implement nXu's curriculum in schools with students. Key areas of responsibility include, but are not limited to:

Supporting educators and their schools to integrate nXu's content into their school model based on their specific use case;

Providing ongoing, tailored implementation guidance and coaching;

Supporting the creation and delivery of professional development sessions for cohorts of educators around topics such as SEL curriculum implementation, pacing and sequencing, lesson plan modifications, and more; and

Ensuring a high quality experience for all students and educators in the implementation and delivery of nXu's curriculum.
Professional Culture Development

: Cultivate and create a supportive and intellectually curious professional atmosphere in which educators feel meaningfully supported in their delivery of nXu's curriculum.
Program Representation:

Serve as a positive representative of nXu within the broader educational community, at virtual conferences, with partner organizations, and beyond. There is the potential for modest travel to partner POP schools.
QUALIFICATIONS
The right candidate for this position possesses the following skills, traits, and experiences:
At least five years of instructional and curriculum development experience at the middle or high school level;

At least two years of experience coaching and/or managing teachers;

Experience teaching content related to social-emotional learning, identity development and/or related whole child development topics;

Experience working with a diverse population of students across various grade levels, especially

BIPOC students and students from low-income backgrounds;

Knowledge of and experience with cultural responsiveness and practices that result in equity and inclusion;

Experience with effective virtual facilitation, which includes:

High energy

Use of frequent and numerous engagement strategies

Rapid instructional and coaching decision-making

Use of multiple community & culture-building strategies

Ability to maximize engagement and participation of 25+ educators and professionals;

The ability to motivate and inspire educators and professionals, particularly around topics of purpose and SEL development;

Belief in nXu's mission and a passion for helping young people and professionals explore, articulate and pursue their purpose in life;

The ability to create an inclusive and equitable program culture for all nXu constituents;

The ability to receive and implement feedback and coaching;

Comfort in working with a remote team, often independently; and

Current authorization to work in the United States secured by the first day of employment.
COMPENSATION
nXu offers competitive compensation for this consulting role.
nXu provides equal employment opportunities for all applicants and employees.