Partnership Development Consultant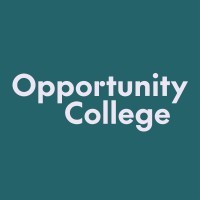 Opportunity College
Sales & Business Development
Remote
Posted on Wednesday, May 24, 2023
Position: Partnership Development Consultant
Location: Virtual (100% remote)
Type: Part-Time Consultant (10-15 hours/week on a seasonal basis)
OVERVIEW OF NXU
nXu is a national non-profit initiative that supports youth to explore their identities, develop a sense of purpose, cultivate social capital, and foster social-emotional (SEL) wellness to succeed in life after high school and pursue compelling careers. Since inception, nXu has intentionally served BIPOC students and students from historically marginalized communities—and the educators and schools serving them—for whom career exploration opportunities integrating purpose and identity development have been sorely lacking.
Few schools are designed to intentionally foster youths' sense of purpose, identity, social capital, and SEL skills needed to navigate our changing world. And few provide space for youth to deeply explore their purpose & identity and to engage in career exploration through these lenses. In response, nXu has developed a middle and high school curriculum—and an associated assessment system—that strategically integrates purpose, SEL, identity, and social capital development as well as career exploration.
To support effective implementation of its curriculum, nXu has established a curriculum implementation support model named Purpose Opportunity Program (POP) through which they are partnering with schools and youth-serving organizations across 20+ states. nXu's long-term aspiration is to become the preeminent, high quality, purpose, SEL, and career development solution in the country.

OVERVIEW OF ROLE
nXu is seeking a versatile, highly motivated, and creative Partnership Development Consultant to drive its partnership development efforts. The Partnership Development consultant will build nXu's Purpose Opportunity Program partner base to include a more robust and diverse group of schools & organizations, including but not limited to district, charter, parochial, and independent schools, as well as non-traditional college and career-prep programs and organizations (especially in Colorado).
The right person for this seasonal role–from early winter through late spring–will be a demonstrated self-starter who has experience identifying and building relationships with organizations, districts, and/or systems. The right individual will have strong relationship building skills and effective systems to manage relationships with multiple stakeholders.
This is a fast-paced, part-time, and 100% virtual role. The point of contact for this person is Yutaka Tamura, Executive Director of nXu.

ESSENTIAL DUTIES AND RESPONSIBILITIES
Develop a strategic approach to POP partnership outreach and development;

Identify schools and organizations for potential partnerships (especially in Colorado);

Establish strong working relationships with a complex range of institutions including, but not limited to, public & private school districts and organizations;

Articulate clearly and compellingly nXu's range of offerings to prospective partners;

On an as needed basis, negotiate agreements with partners; and

Secure ongoing partnerships to support the success of nXu in the present and the future.

QUALIFICATIONS
The right candidate for this position must possess the following skills, traits, and experiences:
A belief in nXu's mission and a passion for helping young people and professionals explore, articulate and pursue their purpose in life;

At least 4 years of professional experience, preferably in partnership development & cultivation, recruitment, political campaigning, or a similarly aligned role in which relationship building is a key component to success, with a strong preference for experience in K-12 public school districts and charter school networks (experience in Colorado is a plus);

Familiarity with the K-12 education space, with a strong preference for school-based experienced;

The ability to negotiate and execute agreements that support and protect nXu's program;

Strong communication skills, with the ability to connect with diverse audiences in terms of age, race, gender, sexual orientation, socio-economic status, and more;

Experience using Google Docs, Google Sheets, and Google Slides;

Self-directed and comfortable working with a remote team, often independently;

A strong attention to detail;

The ability to manage multiple priorities at one time;

The willingness to share feedback and reflections with peers and nXu leadership directly and in a way that can support shared resolution;

The ability to receive and implement feedback and coaching;

An entrepreneurial spirit and a desire to support the growth of a start-up organization; and

Current authorization to work in the United States secured by the first day of employment.


COMPENSATION
nXu offers competitive compensation for this consulting role.