Educator Professional Development Content Writer (100% Virtual, part-time Consultant)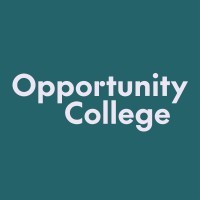 Opportunity College
Marketing & Communications
Remote
Posted on Wednesday, May 24, 2023
Position: Educator Professional Development Content Writer
Location: Virtual (100% remote)
Type: Part-Time, Consulting Position
OVERVIEW OF NXU
​nXu (short for nexus) is a non-profit initiative that provides research-based, transformative, purpose-driven learning experiences for youth and adults through a school-based curriculum, educator training and development, and direct student programming. Through our model, we cultivate spaces to elevate joy and center our collective stories. We dig deep to explore the unique set of joys, strengths, and values that intersect to drive each of us in a meaningful direction. In doing so, we learn to see our identities as powerful and essential for charting fulfilling future pathways.
OVERVIEW OF ROLE
Over the past 2 years, interest in nXu's Nexus curriculum has grown exponentially. During the 2022-2023 school year, we are partnering with 46 organizations at 100+ sites in 23 states plus the District of Columbia, supporting 600+ educators and impacting over 10,000 youth in grades 6-12.
nXu is seeking a highly skilled, part-time Educator Professional Development Content Writer to support the creation of professional development materials & resources for educators implementing the Nexus curriculum.
The right person for this role will have experience developing educator-centered professional development & training sessions, with a sophisticated understanding of both the K-12 education space, and more specifically social emotional skill development and best practices. This role also requires a strong understanding of Adult Learning Theory.
This is a fast-paced and virtual position. This person will report to Yutaka Tamura, Executive Director of nXu, and will work closely with other members of the nXu team.
ESSENTIAL DUTIES AND RESPONSIBILITIES
Assist in the ongoing creation of professional development materials & additional resources for educators implementing the Nexus curriculum.

Specifically, develop one or more types of professional development (PD) & training sessions, including but not limited to:

Ensuring continued effectiveness of Nexus curriculum implementation.

Support educators to more holistically integrate SEL practices embedded in nXu's Nexus curriculum into the fabric of their schools.

SEL wellness & purpose exploration for educators.

Craft educator-centered trainings & PD sessions that align with research-based practices for adult learning, universal design for learning principles, accessibility standards, and SEL instruction

Collaborate, as needed, with key nXu team members.
QUALIFICATIONS:
The right candidate for this position would possess the following skills, traits, and experiences:
Extensive experience in designing, implementing & evaluating development, facilitation and dialogue for varied groups including adults, educators & school administrators;

A strong understanding of Adult Learning Theory and how best to support the professional development of adult learners;

Strong background developing competency-based and/or outcomes focused professional learning for educators;

Familiarity with the middle & high school classroom experience and teaching strategies needed for strong student outcomes, as well as an understanding of the professional learning needs of educators in this environment;

Thorough knowledge of social-emotional learning & curriculum, and a commitment to student & educator social-emotional wellness and skill development;

Experience in storyboarding & script writing; and

Experience developing multimedia learning assets preferred.
Candidates for this position must have:
5+ years of experience in K-12 professional learning;

Exceptional interpersonal and communication skills;

Belief in nXu's mission and a passion for helping young people and professionals explore, articulate and pursue their purpose in life;

The ability to receive and implement feedback and coaching;

Familiarity with Zoom and other remote learning tools & platforms, and an understanding of how to best use these programs to maximize educator learning;

Comfort in working with a remote team, often independently;

A bachelor's degree; and

Current authorization to work in the United States secured by the first day of employment.
COMPENSATION
nXu offers competitive compensation for this consulting role.
nXu provides equal employment opportunities for all applicants and employees.