Volunteer: UX Writing Team Member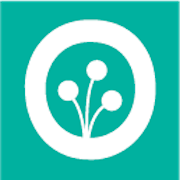 Oppia
Design
Sacramento, CA, USA
Posted on Thursday, April 27, 2023
The Oppia team works to create effective, enjoyable online lessons at scale that can reach millions of people. We want every individual, no matter what their personal circumstances, to have access to learning experiences that are not only pedagogically effective, but also fun and engaging. Our focus is on reducing the equity gap in access to education, and we are currently working on providing free and effective basic math and science lessons that can be played on cheap Android devices to learners in underserved communities around the world. Oppia's lessons have already reached over 2,000,000 users, and learners using our basic mathematics curriculum have seen gains of over 50% from pre-test to post-test. You can read some examples of our work in these blog posts ( post 1, post 2).A key differentiator of Oppia is its unique technology platform, which simulates an interactive tutor by adapting each lesson to individual learners' needs and providing specific, targeted feedback to help them improve. Furthermore, all our lessons are openly licensed and the platform is open source, which enables a diverse group of educators and technologists from around the world to regularly iterate on and improve them.If you're fluent in written English and passionate about eradicating education inequality, keep reading! Oppia is looking for someone to join our UX Writing team to help streamline and improve our written words, content strategy, and information architecture across multiple products.Please fill in this form if you'd like to help out! https //forms.gle/Q8NwkNm8BZNUzwet7
Who We Are
The Oppia Foundation is a 501(c)(3) nonprofit with the mission to provide high quality education to all. We do this through the creation and maintenance of our free-to-use platform, Oppia (https //www.oppia.org), the coordination of our passionate contributors, and the development of critical partnerships with NGOs in the communities we aim to serve.Even before COVID-19, students around the world were facing difficulties accessing quality education due to conflict, discrimination, lack of teacher training, and more. However, with COVID-19 forcing everyone to stay quarantined in their own homes, students now more than ever need access to free, quality education to ensure that they can continue to learn even if they cannot attend school.
Where You Fit In
Millions of children are not receiving the education they deserve. Of the 61 million children worldwide who cannot attend primary school, 17 million will never step foot into a school if trends continue. And, unfortunately, even those students who are in school may not receive the effective education they need.On Oppia's website and Android beta app, our community of volunteers has created a series of mathematics lessons that have proved highly engaging and effective with students, including in a randomized controlled trial. However, we have also identified some areas with the website where new learners get confused, as well as opportunities to improve the user experience on both platforms from an onboarding and navigation perspective.We are in the process of launching an effort to rewrite and streamline the learner and teacher user experiences from a writing-first perspective, in order to make it more cogent and unified. This is particularly important for first-time users, or learners with limited exposure to technology-based education. As a UX Writing volunteer, you would be able to help with this initiative!
Why Oppia is an Organization You Want to Work With
Oppia has served over 2,000,000 users.
Oppia focuses on effectiveness, and conducts rigorous user testing and RCTs to validate the lessons we offer. Learners using Oppia's lessons have seen gains of 50+% from pre-test to post-test.
Oppia's contributors actively help to provide students around the world with basic education. Please see https //medium.com/@ebelubhuhiose/86b97283edf4 and https //medium.com/@ojobusayo99/6e783aaddb74 for examples of our current work.
Oppia has a community of hundreds of passionate volunteers from across the globe, so our meetings are held online at flexible times.
What Our UX Writing Team contributes (but is not limited to)
Write clear and concise content a
This is a volunteer opportunity provided by VolunteerMatch, in partnership with LinkedIn for Good.