OpenTEAM Hub & Network Tech Coordinator (Remote or In-Person)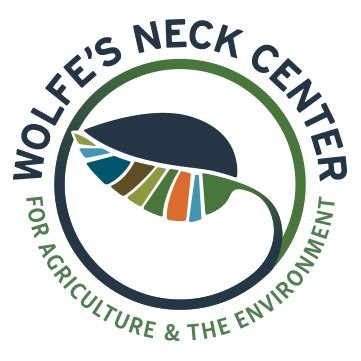 OpenTEAM
Freeport, ME, USA
Posted on Tuesday, May 16, 2023
About Wolfe's Neck Center
Wolfe's Neck Center for Agriculture & the Environment (
WNC
) is located in Freeport, Maine, and uses its over 600 acres of coastal farmland to connect people of all ages to the food they eat and where it comes from. Through regenerative farming, innovative soil health research, and visitor interactions, this place-based organization is now used as an educational resource to create a healthier planet for all. We hope to inspire active participation in a healthier food system and build a community of people who care deeply about the future of food.
Led by Wolfe's Neck Center, Open Technology Ecosystem for Agricultural Management (
OpenTEAM
), is a community of farmers, ranchers, businesses and developers working to increase food system resiliency in the face of climate change. By acting as a convener, technology steward, and facilitator, we are equipping food system leaders with shared knowledge, collaborative frameworks, and open-source, connected technologies to build climate change resilience and thriving communities.
The Role
As part of OpenTEAM's ability to act as a community and technical facilitator, OpenTEAM is expanding support for our network of agricultural organizations to increase engagement as they test OpenTEAM's technology toolkit, a suite of tools co-created by our technology community. The Hub & Network Tech Coordinator will engage interested and new land-based community partners (called
Hubs
) and associated farms and ranches as the point-person for these organizations to understand how they could most benefit from the OpenTEAM tech ecosystem. The coordinator will support land-based organizations and networks as they develop projects and explore OpenTEAM's array of tech tools. They will further support feedback loops to ensure that OpenTEAM's distributed open source tech community is developing the softwares and hardwares that are needed by land stewards. This position will ultimately play a critical role in expanding our capacity to serve more land-based community partners and the networks they represent.
In addition to core responsibilities around hub and network technical engagement, this position will also heavily contribute to technical co-design processes, for which OpenTEAM serves as a convener and facilitator.
The requirements listed below are representative of the knowledge, skill, and/or ability required to perform this job successfully. If you do not fit this description perfectly but believe that you would be a good fit for this position, please do not hesitate to reach out with questions or apply. Reasonable accommodations will be made to individuals with disabilities to perform essential functions.
Responsibilities
Working closely with land-based community partners (Hubs) interested in accessing technology in the OpenTEAM ecosystem, networking in the Hylo community platform, and establishing opportunities for technical collaboration
Periodically conducting technical needs assessments with land-based community partners (hubs)
Identifying technical fit for potential new partners entering our hub network
Facilitating hub and network community-requested, human-centered design projects or collaborative work streams within the broader OpenTEAM community
Staying up to date with the technical challenges and policy related to the regenerative / climate-smart ag sector
Planning and facilitating technical co-design processes, along with the rest of the OpenTEAM tech team
Qualifications
Experience working with land stewards or other food system actors
Relevant experience in human-centered design processes, agricultural tech, adult education, agriculture / farming, and / or community building
Knowledge of agricultural research methods, sustainable and regenerative agriculture, and the natural environment
Comfort with communicating complex technical processes
Excellent interpersonal and public communication skills
Ability to work collaboratively as a member of a growing team and develop effective working relationships with people from a variety of backgrounds
Flexibility and willingness to adapt to changing needs and dynamics as necessary.
Ability to work independently and remotely
Other Requirements
Legally able to work in the United States (we cannot provide VISA sponsorship)
This position can be done remotely or on-site at our waterfront campus in Freeport, Maine.
Proof of full COVID-19 vaccination (which includes original doses and all available boosters) may be required.
Benefits
As a full-time employee of Wolfe's Neck Center, this position is eligible for benefits offered including health insurance, dental insurance, paid vacation and holidays in addition to sick days, and a retirement savings plan. If on-site, the employee will be eligible for a ½ CSA share from the Center. You can learn more about the specificities of available benefits
here
. Compensation commensurate with experience: $54,000-$64,000.
To Apply
Please apply by clicking the link below and submitting a cover letter and resume. The application window will remain open until the position is filled. Applications received by midnight June 1st PT will be given priority review.
Wolfe's Neck Center for Agriculture & the Environment does not discriminate on the basis of any protected category and welcomes a diverse pool of candidates. Applicants are selected based on their ability to perform the essential functions of the job, prior related work experience, and references from previous employers. You can read our full code of conduct
here
. All new hires may be required to provide proof of COVID-19 vaccination (including boosters) for employment.