Customer Success Champion (contractor)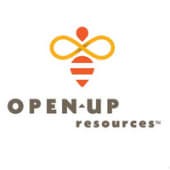 Open Up Resources
Customer Service, Sales & Business Development
Atlanta, GA, USA
Posted on Tuesday, August 15, 2023
Who We Are

Open Up Resources is a non-profit publisher in the pursuit of equitable learning experiences for all students. We develop high-quality curricula that are openly accessible and partner with schools to achieve successful outcomes for every student.
Open Up Resources provides best-in-class curricula for every student to achieve academic success with authentic representation in their classroom. We achieve this by representing proven, research-based materials and professional learning to create a PreK-12 experience that celebrates, honors, and empowers every student with a keen focus on historically excluded populations of students.
The Role
The Customer Success Champion (CSC) will be a full-time, three-year contracted position responsible for managing the on the ground, in-person implementation of the EL Education curriculum in Gwinnett Public Schools (GPS) located in GA. This role is essential to fulfilling the district's mission to pursue excellence in academic knowledge, skills, and behavior for each student, resulting in measured improvement against local, national, and world-class standards.
Develop and maintain strong relationships with key stakeholders across GPS and related service providers (i.e. OUR/ELED/KIDDOM/etc) to ensure successful adoption and ongoing implementation of EL Education curriculum.
Proactively conduct ongoing partnership and community landscape analyses to ensure EL Education and OUR services and support for implementation remain relevant, responsive, and effective.
Support teachers and school leaders in orienting to OUR materials (i.e. teacher guides, student materials, etc.) including professional learning focused on understanding materials.
Design a support system to answer questions regarding materials (orientation, FAQ, etc.) to facilitate fluency and automaticity with material usage.
In support of the EL Education Partnership Director, ensure successful adoption and ongoing implementation of the ELEducation curriculum by:

Working closely with district and school leaders to understand their needs and goals in relation to material usage.
Monitoring partnership metrics to identify risk factors, and work collaboratively across EL Education and OUR to develop strategies to mitigate risk.
Identifying aspects of implementation to highlight and celebrate via OUR and EL Education marketing campaigns, social media, and press releases.
Qualifications
Experience with Gwinnett Public Schools (preferred) or other top 20 largest U.S. school districts
Experience providing high-quality professional learning for K-12 educators
Strong knowledge base of and experience with EL Education curriculum
5+ years of experience in customer success or account management
Proficiency with CS/AM tools and systems
Strong communication skills with a demonstrated understanding of public relations and marketing
Creative problem solving skills
Ability to navigate and react in a fast-paced, ever-changing environment
Marketing Experience preferred
Strong organizational skills
Additional Details
At Open Up Resources, we believe in building and fostering a diverse and inclusive workplace environment. We are proud to be an equal opportunity employer where all applicants are considered for employment without attention to color, religion, sexual orientation, gender identity, national origin, veteran or disability status.
We are seeking candidates who have lived experience related to social justice, diversity, equity, and inclusion.
We are a virtual organization with headquarters in the California Bay Area.
This is a non-benefited, full-time contracted position that will be largely onsite in Gwinnett County, GA. The compensation range is $40 - $55 an hour based on 40hrs a week.