Teacher Leader in Residence: ELA (contractor)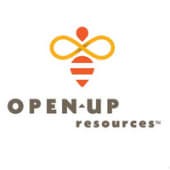 Open Up Resources
North Carolina, USA
Posted on Wednesday, July 26, 2023
Who We Are
Open Up Resources provides educators the tools to transform their classrooms into hives for student achievement and education equity. We achieve this by providing educators best in class, research-based Pre K-12 curricula and professional learning so they may support every student's academic success and create in-class experiences that celebrate, honor, and empower all students with a keen focus on historically excluded student populations.
Our Values
Openness: Open Up Resources thinks beyond the materials and recognizes the need to empower educators with the tools and learning to establish and incubate welcoming and engaging classrooms.
Efficacy: Vision-aligned efficacy is displayed through representative curricula, real-time supports, and ongoing student achievement.
Engagement: Learning potential is fully realized when students and teachers show up each day committed to excellence.
The Role
The Teacher Leaders in Residence (TLIR) provides proprietary Professional Learning (PL) from Open Up Resources around high-quality curricula. This role is best suited for zealous teachers who are in the classroom, implementing the Open Up Resources curricula with integrity, passion, and effective teaching practices. They are ready to take their leadership to the next level without leaving the classroom. TLIRs will share about their authentic experiences, while being ready to think on their feet to collaborate around implementation questions and challenges, along with celebrating successes and student learning. TLIRs will be in close communication with the TLIR Manager to facilitate events and they will work thoughtfully through resources to execute the PL effectively and with integrity.
TLIR applicants may or may not have experience in facilitating professional learning.
Key Responsibilities

Facilitate quality Professional Learning events, coordinated and planned through Open Up Resources
Foster a helpful and authentic dialogue between users of the curriculum by sharing your own experiences with the curriculum, as it pertains to the PL event and implementation challenges and successes within the school district
Prepare for and confidently deliver PL plans provided by Open Up Resources
Successfully utilize technologies, including but not limited to Google Apps for Education, Geogebra, and Desmos, to facilitate PL
Understand and effectively communicate a depth of curriculum knowledge
Use constructive feedback from participants, district leaders, and the team at Open Up Resources, to improve delivery of professional learning
Communicate effectively and in a timely manner with the team at Open Up Resources, as well as districts and educators participating in PL events
Stay up-to-date with ongoing trainings with the TLIR Manager
Maintain a high level of reliability, responsiveness, dedication to the OUR Mission and values, and integrity in curriculum implementation, when communicating with PL participants
Core Competencies
Ethics and Integrity: Behave in a fair and ethical manner toward peers, partners, and customers; instill mutual trust and confidence; acts with honesty and integrity.
Teamwork and Collaboration: Works with colleagues to build morale and team commitment to goals and objectives.
Diversity: Understands that each individual is unique and celebrates individual differences including race/ethnicity, gender, sexual orientation, age, mental or physical disability, marital status, veteran status, education, training, position, level of authority, seniority, full-time or part-time status.
Collaboration: Cultivates a positive partner and customer service relationship, and fosters two-way communication; delivers products that exceeds or meets customer expectations.
Solution Oriented: Able to take action in solving problems, using reason and a systematic approach.
Job Qualifications
Classroom experience implementing Open Up Resources EL Education K–8 Language Arts; currently working in a classroom or district with the curriculum
Experience and understanding of education environment
Superior attention to detail, dedication to excellence and proven track record of accountability
Strong technology skills

Ability to lead meetings via web conference tools, like Zoom, Google Meets, and Microsoft Teams
Working knowledge of email, Google platform, and MS Office 365
Effectively utilize educational technologies, including but not limited to Google Apps for Education, to facilitate PL successfully

Extraordinary communication skills; written, verbal and interpersonal
Positive attitude focused on collaboration and team problem solving
Ability to foster a positive remote team environment
Additional Details
At Open Up Resources, we believe in building and fostering a diverse and inclusive workplace environment. We are proud to be an equal opportunity employer where all applicants are considered for employment without attention to color, religion, sexual orientation, gender identity, national origin, veteran or disability status.
We are seeking candidates who have lived experience related to social justice, diversity, equity, and inclusion.
We are a virtual organization with headquarters in the California Bay Area.
This is a non-benefited, part-time contracted position with an hourly rate of $75.