Regional Development Manager (remote)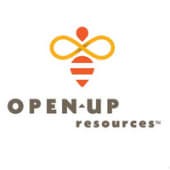 Open Up Resources
California, USA
Posted on Friday, October 21, 2022
Who We Are

Open Up Resources provides educators the tools to transform their classrooms into hives for student achievement and education equity. We achieve this by providing educators best in class, research-based Pre K-12 curricula and professional learning so they may support every student's academic success and create in-class experiences that celebrate, honor, and empower all students with a keen focus on historically excluded student populations.
Our Values
Openness: Open Up Resources thinks beyond the materials and recognizes the need to empower educators with the tools and learning to establish and incubate welcoming and engaging classrooms.
Efficacy: Vision-aligned efficacy is displayed through representative curricula, real-time supports, and ongoing student achievement.
Engagement: Learning potential is fully realized when students and teachers show up each day committed to excellence.
The Role
The Regional Development Manager is responsible for promoting, presenting, and securing school district adoptions of our offerings, along with the related teacher professional development and support services. You will work with school district and instructional leadership teams from the materials evaluation process through to the design and execution of an implementation plan.
We are seeking total education geeks with great relationship management skills who are ready for an opportunity to provide school districts with the highest quality instructional resources and implementation supports available.
The ideal candidate is a mission-driven self-starter with an energetic passion for transformation within education, a strong K-12 background, K-12 sales experience, and an aptitude for getting-to-yes.
Key Responsibilities
Develop and own a strategic sales plan for growing your regional territory, to drive awareness of our curricula work and secure new business
Manage and develop an assigned territory of specific customers and accounts which includes daily sales calls activity, achieve financial targets for print and digital products, number of adoptions retained, new adoptions reported, closing rate of opportunities and proactively seeking orders from booksellers and influencing buying decisions
Maximize sales of OUR products and services.
Liaise with key stakeholders within the assigned territory to identify new business opportunities and grow market share by developing relationships, networking and fact finding to drive the achievement of targets and objectives
Make suggestions on strategies and changes to develop business in assigned territory
Maintain accuracy in company records such as ensuring all calls have been logged correctly in SalesForce.com, opportunities have been tracked correctly and customers' details are accurately captured
Assist with developing regional and local marketing plans on a monthly basis.
Manage the sales cycle to achieve individual revenue targets in assigned territory/market segments
Core Competencies
Ethics and Integrity: Behave in a fair and ethical manner toward peers, partners, and customers; instill mutual trust and confidence; acts with honesty and integrity.


Diversity: Understands that each individual is unique and celebrates individual differences including race/ethnicity, gender, sexual orientation, age, mental or physical disability, marital status, veteran status, education, training, position, level of authority, seniority, full-time or part-time status.

Collaboration: Cultivates a positive partner and customer service relationship, and fosters two-way communication; delivers products that exceed or meet customer expectations.

Continuous Improvement: Continuously seeks opportunities for innovative approaches to address organizational opportunities.

Solution Oriented: Able to take action in solving problems, using reason and a systematic approach.
Job Qualifications
Deep knowledge and passion for learning in K-12 space
Teaching experience or district-level experience preferred
Ability to manage multiple tasks and prioritize appropriately.
Proven organizational skills, high attention to detail, and superior time management.
Excellent interpersonal, written, and oral communication skills.
Ability to work independently.
Strong presentation skills.
Command of technology applications, including presentation software, HubSpot and Salesforce.com.
The will and drive to sell across ELA & Math subject matters to maximize our reach of students in need.
The ability to leverage your existing relationships and knowledge to secure customer referrals, build customer communities, and secure new business
Willingness to travel up to 50% to build strong relationships and strongly support clients.
Additional Details
At Open Up Resources, we believe in building and fostering a diverse and inclusive workplace environment. We are proud to be an equal opportunity employer where all applicants are considered for employment without attention to color, religion, sexual orientation, gender identity, national origin, veteran or disability status.
We are seeking candidates who have lived experience related to social justice, diversity, equity, and inclusion.
We are a virtual organization with headquarters in the California Bay Area.
We offer competitive compensation and generous benefits packages. This role is commission based in addition to the annual base salary.