Financial Accountant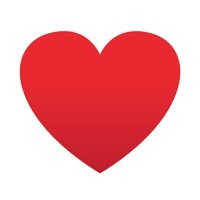 Nation Health Care Provider Solutions
Accounting & Finance
Philippines
Posted on Saturday, November 11, 2023
Remote Financial Accountant
Are you someone who wants to empower others? Do you find yourself looking for opportunities for continuous improvement? Do you get excited about getting things done and crossing items off your list? Are you looking for a mission-focused culture that supports your growth? If so – we might want to meet you!
Who We Are:
We are a remote team that improves online medical education and teaches healthcare professionals domestically and abroad how to save lives. We also take the same advanced life-saving training we developed for medical professionals and give it to underserved populations all around the world at no cost. We work in conjunction with the Disque Foundation to fulfill its mission of advancing healthcare education to the underserved through advanced technology. Check out our website: https://nhcps.com/
Our Mission is to provide free advanced healthcare education to underserved populations in the US and around the world.
Our Goal is to empower 10 million people by 2025.
Our Values:
Dedication to "CANI" culture: Constant and Never-Ending Improvement mentality.
Positive Focus/Resourceful/Gritty/Perseverance: A self-starter who isn't held back by a lack of direction or detailed instruction.
Impeccable Ball Handling Skills: Responsibility, Accountability, Ownership.
Unwavering Integrity: We Always do the Right Thing.
Who we're looking for:
We need a new Financial Accountant, who will work closely with the company Founder and finance team members and take ownership of assigned finance, accounting, bookkeeping, financial analysis, and reporting activities. They will assist with creating, maintaining, and optimizing systems and procedures and will impact decision-making, forecasting, and budgeting at the company level, based on analysis of accounting data and trends.
As an Financial Accountant you will:
Develop and implement the organization's financial strategy, including risk management and forecasting;
Use data, reports, and dashboards to measure company results and make informed decisions to ensure sufficient cash flow, reducing operating costs, and boosting business profits;
Supervise cash management and budgeting, ensuring expenses are forecasted and controlled;
Prepare financial statements and reports, summaries, and forecasts for future business growth;
Review accounting procedures for accuracy and compliance;
Conduct audits, analyze financial results, and anticipate future needs and trends.
Conduct tax reviews and provide support to a tax accountant in preparing and filing tax returns for individuals, corporations, partnerships, non-profit organizations, and payroll taxes.
Manage relationships with external stakeholders (eg tax accountant, legal counsel, partners, and vendors);
Oversee bookkeeping and maintain historical records;
Safeguard company operations by documenting and protecting financial information and plans confidentially.
Complete other various finance projects as needed.
You'll thrive in this role if you:
Have a Bachelor's degree in accounting and/or finance (required);
Have a CPA (Certified Public Accountant) license or similar designation with 5+ years of related financial experience (required);
Have experience "owning" the general ledger as part of your role;
Have experience with QuickBooks Desktop or similar bookkeeping software tools;
Are familiar with Google Analytics, Metorik and other Analytics tool used for revenue forecast planning;
Have experience in financial planning and analysis, and knowledge of regulatory compliance;
Have real estate handling and bookkeeping experience (preferred);
Have non-profit organization experience (preferred);
Have contract management experience (preferred);
Have experience working remotely;
Have a sharp eye for detail and are able to catch errors and discrepancies;
Are a self-starter who isn't held back by a lack of direction or detailed instruction; someone who can take what is given to them and run with it;
Are great at following up with people, setting meetings, writing personable emails, and have strong written and verbal communication skills;
Work well in a fast-paced environment and are able to handle a variety of detail-oriented tasks with a positive attitude;
Show the ability to proactively plan and adjust workload, meet deadlines, and provide creative solutions.
Make sure you:
Have strong English proficiency;

Are ready to work as an Independent Contractor (1099 role);

Are fine to be paid hourly based on work experience and skills.

During the Trial period, you will receive a competitive hourly rate starting at $5.5/hour. Upon successful completion of the Trial period and based on the candidate's demonstrated results, there is the potential for an increase in the hourly rate. We are also open to negotiating a starting rate based on your experience and qualifications.

Are willing to work remotely. This is a remote (work-from-home) position;

Are ready to pass a paid Trial Period to make sure that we're the right fit for each other.
If you don't meet 100% of the above qualifications but believe you will be a great fit, you should still seriously consider applying.
Ready to apply?
If you share our values and enthusiasm for empowering the world, please send a resume and a short cover letter with a brief description of where you see yourself adding value to the team to helen.holubenko@savealife.com. Please address your cover letter to Helen.
SaveaLife.com does not discriminate on the basis of sexual orientation, gender, gender identity, race, ethnicity, age, religion, or economic background. Further, we strongly encourage individuals from traditionally underrepresented identities to apply, including identities not explicitly named above. If there are any considerations or qualifications not acknowledged in our job description that you feel are important and relevant to this position, we encourage you to bring them to light in your application.