Search Marketing Specialist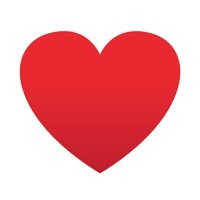 Nation Health Care Provider Solutions
Marketing & Communications
Pakistan
Posted on Saturday, September 9, 2023
Remote Paid Search Specialist
Are you someone who wants to empower others? Do you find yourself looking for opportunities for continuous improvement? Do you get excited about getting things done and crossing items off your list? Are you looking for a mission-focused culture that supports your growth? If so – we might want to meet you!
Who We Are:
We are a remote team that improves online medical education and teaches healthcare professionals domestically and abroad how to save lives. We also take the same advanced life-saving training we developed for medical professionals, and give it to underserved populations all around the world at no cost. We work in conjunction with the Disque Foundation to fulfill its mission of advancing healthcare education to the underserved through advanced technology. Check out our website: https://nhcps.com/
Our Mission is to provide free advanced healthcare education to underserved populations in the US and around the world.
Our Goal is to empower 10 million people by 2025.
Our Values:
Dedication to "CANI" culture:

Constant and Never-Ending Improvement mentality.

Positive Focus/Resourceful/Gritty/Perseverance:

A self-starter who isn't held back by a lack of direction or detailed instruction.

Impeccable Ball Handling Skills:

Responsibility, Accountability, Ownership.

Unwavering Integrity:

We Always do the Right Thing.

Who we're looking for:
Who we're looking for:
We are looking for a Paid Search Specialist interested in helping our company grow by owning and managing paid search campaigns across various platforms. You will work closely with the Marketing Director and be responsible for executing research, developing keyword and budget recommendations, launching campaigns across search platforms, reporting on campaign metrics, and providing actionable recommendations for improving performance on an ongoing basis. Also, this person will assist with other high-impact marketing tab projects, performance analysis and technology research.
As a Paid Search Specialist, you will:
Manage and optimize PPC (Google and Bing), Google Grants and Facebook ads;

Monitor and analyze campaign performance;

Ideate and execute paid search creative tests including ad copy or landing page experiences;

Identify trends and insights across search campaigns to discover areas for campaign growth or improvement;

Define campaign budgets, align campaign goals, and ensure adherence to search optimization principles;

Create customer-facing deliverables such as testing briefs, performance reports, budget recommendations, campaign breakdowns, ad copy recommendations etc;

Maintain and improve the health of paid search campaigns through ongoing optimization and testing;

Report and organize social media advertising data, and paid search data;

Check spelling, grammar, punctuation and facts quickly and accurately.
You'll thrive in this role if you:
Have at least four years of experience as a paid search marketer or in the paid search space;

Have technical marketing background;

Can build strategies and understand how to practically apply PPC marketing principles based on the company type and business needs;

Possess Certifications as a PPC specialist or paid search specialist;

Have knowledge of SEO and digital marketing concepts;

Have Looker Studio experience;

Have interest in learning and researching innovations in the paid search industry and the latest trends such as AI and other emerging technologies;

Have experience with Google Analytics and Google Tag Manager;

Have familiarity with social media channels and search engines: e.g. Youtube, TikTok, Yahoo, and Yandex;

Are highly analytical with strong research skills;

Have strong written and verbal communication skills.
Make sure you:
Have strong English proficiency;

Are ready to work as an Independent Contractor (1099 role) up to 40 h/w;

Are comfortable getting an hourly rate paid based on work experience and skills;

Are willing to work remotely. This is a remote (work-from-home) position;

Are ready to pass a paid Trial Period to make sure that we're the right fit for each other.
If you don't meet 100% of the above qualifications but believe you will be a great fit, you should still seriously consider applying.
Ready to apply?
If you share our values and enthusiasm for empowering the world, please send a resume and a short cover letter with a brief description of where you see yourself adding value to the team to helen.holubenko@nhcps.com. Please address your cover letter to Helen.
SaveaLife.com does not discriminate on the basis of sexual orientation, gender, gender identity, race, ethnicity, age, religion, or economic background. Further, we strongly encourage individuals from traditionally underrepresented identities to apply, including identities not explicitly named above. If there are any considerations or qualifications not acknowledged in our job description that you feel are important and relevant to this position, we encourage you to bring them to light in your application.