Revenue Operations Analyst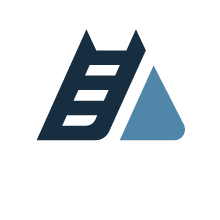 Merit America
IT, Operations
Remote
Posted on Thursday, May 18, 2023
The Organization: Merit America
The American economy is broken. Today 53 million working adults–nearly half of the U.S. workforce–do not earn a living wage. And these talented workers have few options to advance: college is too long and expensive, full-time bootcamp programs don't offer enough flexibility, and online courses don't have the structure or support to translate learning into a new career. The result? Talented workers, disproportionately people of color and women, get stuck in low-wage roles with no way to build a better life for themselves and their families.
Merit America is a national nonprofit that creates pathways to family-sustaining careers for Americans without college degrees, stuck in low-wage work. Our fast, flexible solutions are built for working adults: we start by analyzing tens of millions of job postings to identify in-demand, high-paying tech careers, and then work with industry-recognized partners to train for these roles with part-time programs that combine flexible online learning with best-in-class coaching. Finally, we work with a broad constellation of local and national employers like JPMorgan Chase and Infosys to place learners into higher-earning, family-sustaining jobs, driving an average wage gain of $19k. Merit America is on a mission to build a scalable pathway for workers to join the middle class through merit, not money. We're on track to generate $1B in wage gains by 2024.
About the Role:
The primary mission of the Revenue Operations Analyst is to ensure the Revenue Operations and Strategy team has the data, systems, and processes in place to support the wider Sustainability Team at Merit America, which is responsible for closing, managing, and growing philanthropic funds and earned revenue.
The Revenue Operations Analyst will report to the Senior Manager, Revenue Strategy & Operations, and work primarily with the Sustainability Team at Merit America. A successful candidate will:
Maintain data systems and distribute daily, weekly, monthly, and annual reports to ensure visibility into revenue performance and pace

Oversee the implementation of critical revenue initiatives such as learner payment systems; and coordinate with the financial team for accurate reconciliation between reports

Assist in operationalizing and streamlining other key revenue-driving partnerships
What You'll be Doing:
The responsibilities of the Revenue Operations Analyst will include, but are not limited to, the following:
40% Maintain data systems

by entering data, checking for and correcting data errors, providing feedback to the broader team on improving data systems going forward, and more. This role will be the Sustainability Team's Data Ambassador, coordinating closely with the centralized Data & Business Insights team.

Managing, creating, and distributing dashboards and reports to support the Sustainability Team.

30% Oversee the implementation of critical revenue initiatives such as learner payment programs by answering

learners' questions about payments, updating payment systems with accurate data, administering payment reminder communications, evaluating deferral submissions, tracking payments, and more.

This includes our legacy Success Share Program and our new Zero Percent Loan, launched with the Google Career Certificate Fund.

30% Assist in operationalizing and streamlining other key revenue-driving partnerships,

such as Merit America's partnership with Amazon Career Choice. Amazon Career Choice pays Merit America to train thousands of fulfillment center workers.

Develop the Standard Operating Procedures for revenue partnerships

Ensure staff have the correct data access to meet partnership obligations

Create monthly, quarterly, and annual reports to track partnership success internally and to share externally with partners.
What Makes a Successful Candidate:
We know that women and people of color are often less likely to apply to a position if they don't match 100% of the job qualifications. Don't let that be the reason you miss out on this opportunity! We encourage you to apply if you can demonstrate many of these skills and competencies. Below are the skills that are relevant for thriving in this role:
Must Haves:
Operational excellence & attention to detail:

Ability to keep track of responsibilities and complete them in a timely manner; high standards for and focus on doing error-free work

Ability to create and operationalize new team wide systems / processes for fast-scaling organizations

Ability to identify data errors between multiple systems and be able to organize data in a visual and compelling way

Strong interpersonal and communication skills

both with staff and with learners

Growth mindset:

Communication, collaboration, and a can-do attitude aligned with a personal drive to continuously learn and grow

Entrepreneurial drive

: Resourcefulness, agility, and comfort working in ambiguous, quickly­ changing environments, including eagerness to wear multiple hats as needed and to help shape our start-up's future.

Experience working with data to drive revenue, craft and execute sales strategy and operationalize decisions in fast growing start-up

Natural problem solver and analytical thinker

to translate data into action

Be energized by our organizational mission - to provide a pathway to family-sustaining careers for Americans without college degrees

Proven history of living within our values

Sense of deep personal responsibility for our collective success

Commitment to DEIJ
Nice to Have:
Mastery of Salesforce and the ability to create dashboards and reports

to track all aspects of revenue generation and the creativity to apply the same processes and tools for our job placement goals
Other Logistics
This position is full time: 4 days/week (Fridays are an operating day if there is a holiday closure during the week)

Location:

Remote

Salary :

$67,900 - $67,900
Our goal is to have competitive and equitable compensation. We have a market-based compensation approach which means that we benchmark each role from reputable data sources. We compare our benchmarks against similarly sized non-profit organizations with comparable annual budgets and geographical areas. We pay the same rate for the same roles and adjust to comply with statutory mandates.
We take care of our employees by providing the following perks and benefits:
4-day work week (Fridays are an operating day if there is a holiday closure during the week)

Medical, Dental and Vision insurance (100% Paid Employee Only Coverage)

Flexible Spending Account and Health Savings Account

Dependent care Flexible Spending Account

Health Reimbursement Account fully funded by Merit

Education reimbursement & personal development stipend

Short and long-term disability

Unlimited vacation (after a 90-day introductory period)

Paid Parental Leave and Adoption benefits (after 1 year of employment)

10 federally recognized holidays

1 week office closure in July (week of July 4th)

2 week holiday office closure in December/January

401(k) retirement plan with automatic Merit contribution

Employee Assistance Program | Talkspace | Sanvello

Discount perks at work program

Phone/technology stipend

Home office setup stipend
Remote Work & Sponsorship
Candidates must reside within the 50 states or District of Columbia and have full authorization to work in the 50 U.S. states & the District of Columbia (international work abroad, including the U.S. territories (Puerto Rico, Guam, U.S. Virgin Islands, and other islands are excluded). In addition, Merit America doesn't offer employment visa sponsorship.
Equal Opportunity Statement
Building an inclusive, high-performing team that is diverse across lines of personal identity is integral to our success and we are proud to be an equal opportunity employer.
This means we do not discriminate against any job applicant or employee because of their race, ethnicity, color, religion, national origin, sex, disability status, genetics, protected veteran status, gender identity or expression, sexual orientation, age or any other characteristic protected by federal, state or local laws. This applies to all terms and conditions of employment.
We actively strive and evolve to develop and maintain workspaces that are fully inclusive. We encourage candidates from underrepresented groups to apply.
Still excited about our work? You can learn more about our work in this video we made with our founding partner, Google.
E-Verify Statement
This employer participates in E-Verify and will provide the federal government with your Form I-9 information to confirm that you are authorized to work in the U.S. If E-Verify cannot confirm that you are authorized to work, this employer is required to give you written instructions and an opportunity to contact Department of Homeland Security (DHS) or Social Security Administration (SSA) so you can begin to resolve the issue before the employer can take any action against you, including terminating your employment. Employers can only use E-Verify once you have accepted a job offer and completed the I-9 Form.