Full-Time Web Development Lead Instructor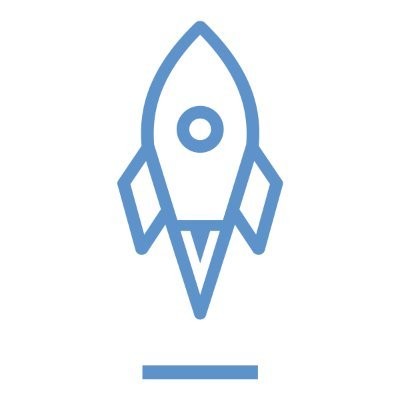 LaunchCode
Software Engineering
Philadelphia, PA, USA
Posted on Tuesday, April 4, 2023
03-Apr-2023 to Until Filled (CST)

Impact

Philadelphia, PA, USA

$35K to $38K

Other

Contract
---
LaunchCode
Full-Time Web Development Lead Instructor
Role at LaunchCode
Summary
LaunchCode's Full-Time Web Development Lead Instructor
We're looking for a self-motivated Lead Instructor to help us expand tech greatness among young adults in the Philadelphia area. LaunchCode's Full-Time Web Dev is an intensive, 15-week full-time educational experience for those wanting to get started with a career in programming. The course curriculum is managed by LaunchCode and delivered by the Lead Instructor. The curriculum consists of coding and web fundamentals in JavaScript, with additional job-ready skills taught in Java.
LaunchCode is seeking a highly motivated person who will serve as the Lead Instructor for this project with a class size of approximately 11 students. The Lead Instructor will be responsible for executing curriculum, instructing students, and assisting students through the coursework with the help of a teaching assistant.
This is a full-time, hybrid contract position with 3 days in office at Comcast Headquarters in Philadelphia, PA. The length of the contract will begin in mid June 2023 running approximately 16 weeks including a preparation week (1 week) and the full duration of the course (15 weeks).
Role Responsibilities
Essential Job Functions
Is responsible for the execution of all aspects of the course related to student learning, including lectures, review sessions, and coding practices.

Is responsible for all course administration related to classroom activities, including grading, attendance, student evaluation, and student communications.

Assists LaunchCode staff in organizing supplementary content, such as guest lectures, career workshops and student activities.

Supports each individual student, including identifying their performance problems and working with them to create pathways for improvement.

Works with LaunchCode staff to manage student enrollment and learning status, and regularly report course and student progress.
Qualifications
Strong knowledge in JavaScript, Java, HTML, CSS, and related Frameworks..

Teaching experience in programming and related technical topics at the college level, in a coding bootcamp environment, or equivalent

Software and/or web development in a professional setting

A solid knowledge on current programming trends and best practices

Building and deploying software applications from scratch

Strong communication skills - Live lecture, review sessions, and coding practices.

Perception/Patience (knowing when a student needs help)

Growth Mindset
Nice to haves
A desire to work with driven individuals and help them succeed

A strong, outcome-oriented work ethic

Empathy for learners who are working hard to learn new skills

An ability to thrive as an effective team member in high-intensity environments
Why Work at LaunchCode?
Positively impact others, your community, and the face of the tech industry. Our work provides opportunities for life-changing technology careers to anyone with the passion, drive, and aptitude to learn and work hard - regardless of race, gender, orientation, age, disability status, or background. Learn more about our program impacts in our most recent annual impact report.
Connect with teammates to grow LaunchCode's mission-driven reach, outcomes, and sustainability. LaunchCode has a life-changing, career-making program model. Our goal is to put it to use for as many people and companies as we can, and we achieve that by reaching more learners, building more employer partnerships, and securing more resources to continue our programs and maximize our impact in the world.
Join in supporting our values of diversity, equity, and inclusion among our staff, board, and the tech industry. For three years running, the Women's Foundation named LaunchCode as an honoree for demonstrating a strong commitment to women in the workplace. Forbes also named us one of 2020's best startup employers in the U.S. We love to laugh, compete for the best GIF game on Slack, and share all the best lunch spots. We also value collaboration, trust, appreciation, and being kind.
Position Type
Contract - 40 hours per week
Class meets Mondays - Fridays from 9:00am - 5:00 pm EST. Class is planned to be hybrid, with 3 days in office in downtown Philadelphia, PA. Please note that all course staff would be expected to be available at the class times listed above.
Salary Range
The lead instructor will be paid $35,000 - $38,000, based on experience and qualifications, to be paid in monthly installments through the duration of the course.
To Apply
Apply online by filling out the form above. No phone calls, please. References should be available upon request. Applications will be accepted on a rolling basis until the position is filled. We highly recommend applying as early as possible for the best chance of moving forward. The employment eligibility of all new hires will be verified using E-Verify.
LaunchCode is an Equal Employment Opportunity Employer. Employment and program policies are nondiscriminatory in regard to race, color, gender, orientation, religion, age, national origin, disability, or veteran status.
The LaunchCode Foundation
https://launchcode.aaimtrack.com
with our quick 3 minute Application!