Head of Brazil Partnerships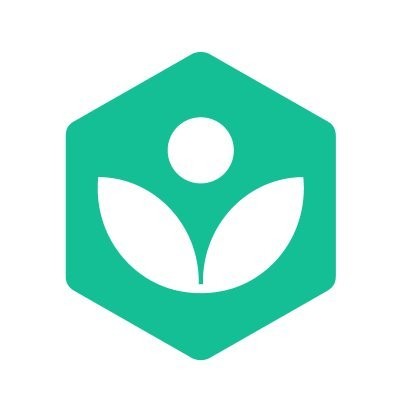 Khan Academy
Sales & Business Development
Remote
Posted on Friday, April 21, 2023
ABOUT KHAN ACADEMY
Khan Academy is a nonprofit organization with the mission of providing a free, world-class education for anyone, anywhere. Our platforms include more than 70,000 practice problems, videos and articles that cover a range of preK-12 subjects. Khan Academy's mastery-based learning system allows students to learn key concepts at a pace that's right for them before moving on to more challenging content. Our award-winning free app for young children ages two to eight is Khan Academy Kids. In the US, we partner with more than 280 school districts that serve students who are historically under-resourced. Worldwide, more than 140 million registered learners have used Khan Academy in 190 countries and 51 languages. For more information, please see research findings about Khan Academy and our press center.
ABOUT KHAN ACADEMY BRAZIL
Khan Academy Brazil aims to deliver a world class user experience to learners that is locally relevant with content, programs, and resources for teachers, schools, and districts. Our platform is a supplemental educational digital resource that offers interactive activities based on mastery-based learning for K-12 grades covering Math, Portuguese, and Science, all aligned to BNCC. We are serving more than 5 million learners a month across our websites, apps and youtube channels, including both independent learners and teacher directed learners in schools. Our goal is to scale the impact of our platform by focusing on partnerships with public districts in Brazil.
ABOUT THE ROLE
In this role, you would be a trusted partner of our key district relationships with both a short term and a long term orientation to improve learning outcomes.
In this role you will:
Support district leadership in articulating 1 and 3 year roadmap and outcomes

Own complete design and execution of programs across multiple districts - including academic programs (foundations, revisions, learning recovery), implementation models (school, home), and capacity building (teachers, administrators)

Lead data driven discussions with the district senior and middle level leaderships to drive meaningful adoption at scale and improvement in learning outcomes

Develop pipeline of potential public districts according to reach and engagement potential

Support funding of district partnerships through earned revenues including philanthropy

Work very closely with Khan Academy's content, teacher professional development, operations, data, and efficacy teams to build programs that scale and sustain impact
ABOUT YOU
You are someone with:
15+ years of experience including 5+ years working with public programs, business development, or success management in education or other professional service industries

A first-principles problem solver with strong data-driven decision making skills

The ability and experience to comfortably move between short and long term outcomes

A proven ability to work across teams with superior communication and interpersonal skills

An entrepreneurial mindset, including a high tolerance for ambiguity, a penchant for experimentation, and a bias toward action

A passion for education and a desire to change the world

Prior teaching or education research experience will be a plus

Residence in the Greater São Paulo (a plus) and flexibility to periodically visit our office in São Paulo, Brazil, to interact with the Latam team
PERKS AND BENEFITS
We may be a non-profit, but we reward our talented team like a for-profit.
Competitive salaries

Remote-friendly workplace, i.e. option to work from home and flexible schedules

Premium medical and dental benefits and life insurance

Wellness benefits, i.e. personal time off beyond regular vacations

Professional development focus

A kindly place to work
LEARN MORE
HOW TO APPLY
Attach your resume or Linkedin URL in the space provided below.

Please address the task below and attach your response in the space provided in the Cover Letter below.
TASK
Describe your vision and 3-year plan to bring meaningful change in learning outcomes at scale in Brazil using educational technology, especially in public schools. Please limit it to a one-pager.
We are committed to equal employment opportunities regardless of race, color, ancestry, religion, sex, national origin, sexual orientation, age, citizenship, marital status, disability, or veteran status.