Head of Finance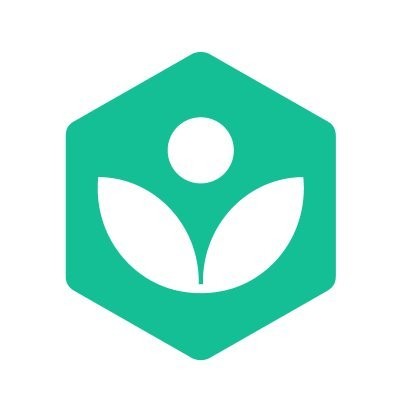 Khan Academy
Accounting & Finance
New Delhi, Delhi, India
Posted on Friday, April 7, 2023
ABOUT KHAN ACADEMY
Khan Academy is a fast-paced, nonprofit startup on a mission to provide a free, world-class education for anyone, anywhere. We already reach millions of students every month and are growing rapidly. We're building a library of world-class instructional and practice resources that empowers learners. Whether they're studying matrices, mitosis, or multivariable calculus, we want to offer students the resources to realize that they can learn anything.
ABOUT KHAN ACADEMY INDIA
Khan Academy India aims to deliver a world class user experience to learners in India that is locally relevant and is enabled by a strong on-the-ground team and operations. Our learning system is mastery based, which allows students to master key concepts at a pace that's right for them before moving on to more challenging content. From serving under 500,000 learners in 2016, we are now serving almost 4 million learners a month across our websites, apps and youtube channels. These learners include both independent learners accessing us at home and teacher directed learners in schools. Our focus is to reach the underserved by making our content accessible in local languages. Khan Academy is already available in Hindi, Hinglish, Kannada, Gujarati, Tamil, Bangla and Punjabi.
ABOUT THE ROLE
The Head of Finance, India is broadly responsible for all things related to financial stewardship at Khan Academy's subsidiary in India. You will lead a 4-person Finance Operations Team, contribute at both hands-on and strategic levels, and partner with the cross-functional leadership team to promote our financial sustainability and ensure our financial model is aligned to our strategic plans.
As the Head of Finance, you will provide:
Organizational Leadership
Serve as a thought partner to the Country Director, Board of Directors and India Leadership Team on how to best use financial resources to achieve outcomes; support them in understanding how decisions impact the financial performance and sustainability of the organization.

Support the org in executing on the strategic planning through shepherding the overall process.
In alignment with the organization's strategic plan, lead the development and oversight of a sustainable financial model that takes into account our current landscape and priorities; conduct contingency and scenario planning to inform decision-making.
Build and maintain a strong financial foundation and lead continuous improvement across that foundation; provide leadership with insightful and actionable data to help the company achieve its goals.
Financial Management
Champion financial excellence, establishing metrics, process, and controls for regular assessment and improvement.

Create transparent, efficient, routine and accessible financial reports for the board, Country Director, and business leaders that define, track, and report progress on financial health and sustainability metrics and also allow leadership to maintain a consistent picture of financial performance.
Support the Philanthropy team on grant proposals, revenue projections, reporting and budgets for philanthropic donations and other revenue.
Financial Planning & Analysis
In collaboration with the India Leadership Team, lead a transparent and inclusive annual budgeting and quarterly forecasting process

.
Share financial insights and data to help drive internal decisions, improve efficiency and increase effectiveness across the org.
Accounting
Oversee accounts payable, accounts receivable, monthly close and other general ledger transactions and payroll and benefits administration.

Oversee annual U.S. financial audit and India statutory audit, ensuring strong fiscal management and financial controls throughout the year as well as efficient and effective audit preparations.
Establish, communicate and manage strong financial controls and ensure accounting policies and procedures are well documented.
Oversee banking functions, including managing cash flow.
Operations
Oversee procurement, facilities management, insurance, vendor administration, scheduling, equipment, travel and administrative support functions.
Team Leadership
Build and support a world-class organization; lead, develop, and retain a team of professionals that can achieve goals aligned with our strategic priorities.

Coach, manage and oversee the team in core functions, including: business planning, budgeting, procurement practices, contract negotiation, accounting and reporting. Oversee monthly and quarterly reporting processes culminating in a clean annual audit.
Incorporate an exceptional customer service orientation, mission mindset and spirit of excellence into all aspects of financial operations.
WHAT YOU BRING
A strong connection to the mission and vision of Khan Academy in India and the tenacity to see our mission fulfilled.

7+ years full time experience in a senior leadership role managing the finances at a fast-paced organization.
Proven track record of being an operationally-oriented leader with exceptional communications skills and an analytical, intellectually-curious mindset.
Strong problem-solving and creative skills with the ability to translate complex financial information into accessible and transparent reporting across the organization to drive decision-making and resource choices.
Strong team player with excellent customer service orientation; ability to communicate, influence and build consensus across diverse stakeholder groups with self-confidence.
Knowledge of generally accepted accounting principles and tax compliance considerations for nonprofits.
Record of results managing both the big picture and the details of financial performance.
A roll-up-your sleeves mindset as the leader of a 4-person Fin Ops Team.
PERKS AND BENEFITS
We may be a non-profit, but we reward our talented team like a for-profit.
Competitive salaries

Remote-friendly workplace, i.e. hybrid work from home and office, flexible schedules

Health insurance and wellness benefits

Retirement plan benefit

A generous professional development stipend

Paid time off and parental leave

Fun virtual events
We are committed to equal employment opportunities regardless of race, color, ancestry, religion, sex, gender, gender identity or expression, national origin, sexual orientation, age, citizenship, marital status, disability, or Veteran status.
This is a grant-funded position and is based on available funding.

Please complete the task on the link for your application to be considered.