Database Manager - Philanthropy Dept.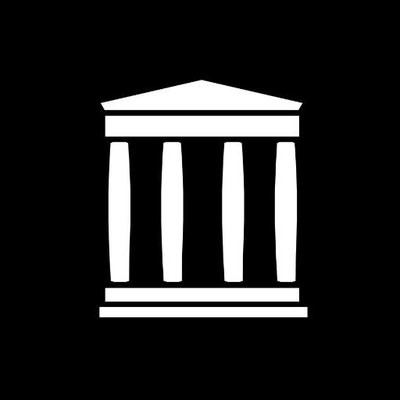 Internet Archive
Posted on Wednesday, May 3, 2023
The Civi Open Source Administrator will be responsible for the day-to-day configuration, support, maintenance and improvement of our database. Working closely with the director of philanthropy and the fundraising team, the administrator will identify, develop and deploy new database business processes. This role is part technical project manager, part database administrator, part CiviCRM reporting analyst and 100% dedicated to our nonprofit mission. To ensure success as a database administrator, you should possess extensive knowledge of open source system back-end and front-end programming, administration and the ability to work in a fast-paced environment. The CiviCRM administrator must ensure that your database expertise translates into optimized fundraising department operations and funding outcomes. This position reports directly to the Head of Philanthropy/Director of Philanthropy.

Key Duties & Responsibilities
Serve as primary system administrator for the Philanthropy Department.

Ensure optimal performance of Civi CRM system and products.

Responsible for planning and designing an optimal system to align with our
expected growth plan, to accurately track donations and ongoing fundraising based on sales territories. Focus on analyzing data with the director to drive strategies related to improved engagement and fundraising.

Handle all basic administrative functions including user maintenance, modification of page layouts, generation of reports and dashboards, creation of new fields and other routine tasks related to building the open source system.

Take ownership and gather detailed requests for improvements or changes to the system, and implement these changes as appropriate.

Automate processes using Civi tools such as process builder, approval processes, validation rules, etc.

Manage integrations and API's - those not handled by Developers or Consultant.

Identify, install and maintain appropriate Api's for event management, mass email, Braintree online donations and more.

Train new users and grow the database usage skill set across the department with primary focus on driving fundraising through a sophisticated prospect and development pipeline system.

Document processes, customizations, error reports and changes to field history tables.

Manage CiviCRM roles, profiles, sharing rules, workflows and groups.

Importing sales/fundraising department leads, contacts, and other data into the database in a streamlined and operational manner.

Manage dashboards and dashboard improvements.

Steamline fundraising reporting and manage all reports that will be reviewed by the Director of Philanthropy.

Skills Required

Knowledge of working in a Nonprofit environment with nonprofit database experience. Excellent project management skills and a positive attitude

Demonstrated ability to meet deadlines, and handle and prioritize simultaneous
Requests

Creative and analytical thinker with strong problem-solving skills

Must demonstrate ability to communicate effectively verbally and in writing with
all levels of the organization

Ability to critically evaluate and prioritize information gathered from multiple
sources and reconcile conflicts.

Ability to assess the impact of new requirements on Civi CRM and other
integrated systems

Must communicate well with direct report and analyze data to be reported out via director of the department.

Experience

CiviCrm open source certified administrator or database certified administrator.

Strong understanding of the Civi database platform, with the ability to build custom apps and objects, formula fields, processes, custom views, and other content of
intermediate complexity preferred.

Experience working with Civi database in an environment that includes an API aggregator for supporting 3rd-party platform

A documented history of successful project completion.

A demonstrated ability to understand and articulate complex processes

A demonstrated history of helping Fundraising Team successfully use databases to
help manage their portfolios and dashboards, and provide supporting management reports.

Demonstrated ability to successfully work with UX/Engineering to seamlessly move
data between systems.

Experience with Civi or other open source database systems.

Strong understanding of database best practices and functionality preferred.

In-depth knowledge of Civi products and their functionalities.

Knowledge of importing sales or fundraising data and generating fundraising reports.

5 - 8 years of experience as a database administrator in a similar environment.

About the Internet Archive: a non-profit library, headquartered in San Francisco, with an ambitious mission: to provide universal access to all knowledge -- the books, Web pages, audio, television and software of our shared human culture. Our 90 engineers, archivists, librarians, and team members have built one of the top 300 websites in the world, https://archive.org/. Internet Archive digitizes thousands of books a day and collects a hundred million web pages a week. In its almost 27 years, it has built one of the largest digital libraries in the world by working with hundreds of national and international libraries, archives, museums, universities, and non-profits.

Benefits & Perks:The Internet Archive is a remote first workplace and provides a comprehensive benefits package including; PTO, paid holidays, and medical benefits. Depending on where you live, we also provide these additional benefits; dental, vision, health savings accounts, flex spending accounts, commuter benefits, short term disability, long term disability and retirement programs.At the Internet Archive, we believe we do our best work when our employees bring together diverse ideas. Members of all groups under represented in the tech industry and library world are strongly encouraged to apply. We are proud to be an equal opportunity workplace and are committed to equal employment opportunity regardless of race, color, religion, national origin, age, sex, marital status, ancestry, physical or mental disability, genetic information, veteran status, gender identity or expression, sexual orientation, or any other characteristic protected by applicable federal, state or local law.