Director of Product Management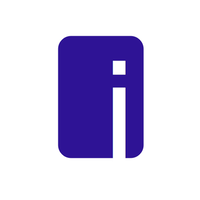 Intelehealth
Product
Remote
Posted on Saturday, November 18, 2023
Job Description
This is a remote position.
We are seeking a dynamic and experienced Director of Product Management to lead our tech initiatives. The ideal candidate will be responsible for overseeing the development, management, and delivery of our tech products that align with our nonprofit's mission and values. The Director of Product Management will play a key role in driving innovation, managing and growing a team of product managers, and collaborating with cross-functional teams to ensure the successful delivery of impactful solutions.

Essential Duties And Responsibilities:
Strategic Product Leadership: Develop and execute the product strategy, in alignment with the nonprofit's mission, to create impactful and scalable tech solutions.


Team Management: Lead, mentor, and support a team of product managers, providing guidance, setting clear objectives, and fostering a culture of collaboration and innovation.


Product Development: Oversee the end-to-end product development lifecycle, from ideation and conceptualization to implementation, ensuring products meet high standards of quality, usability, and social impact.


Cross-functional Collaboration: Collaborate closely with engineering, design, marketing, and other departments to ensure a cohesive approach to product development and delivery.


Stakeholder Engagement: Engage with stakeholders, partners, and the community to gather insights, understand needs, and align product development efforts with social impact goals.


Performance Tracking and Analysis: Establish metrics and KPIs to evaluate the performance and impact of products, utilizing data and feedback to continuously improve and iterate on offerings.

Requirements
Qualifications and Experience:

Bachelor's degree in a relevant field (Computer Science, Engineering, Business, etc.). Advanced degree or relevant certifications preferred.


Proven track record of 5+ in product management, preferably within the tech industry or nonprofit sector, with a focus on creating socially impactful products.


Strong leadership and team management skills, with the ability to motivate, mentor, and guide a team to achieve common goals.


Demonstrated experience in driving product strategy, product development, and successful product launches.


Excellent communication skills and the ability to collaborate effectively with cross-functional teams and stakeholders.


Strategic and analytical thinking, with a data-driven approach to decision-making.


Passion for leveraging technology for social good and a deep understanding of the nonprofit landscape.

Benefits
Remote working.




Flexible working hours.




Great work culture




5 days working.



{{getI18n('zr.careers.publicpage.meta.viewapplication')}} {{getI18n(data[0].applynow)}}
{{getI18n("crm.setup.careersite.aboutcompany")}}
{{unescape(removeUnwantedCss(org_info.description))}}
{{org_info.description}}
{{each_field.field_label}}
{{unescape(removeUnwantedCss(record[each_field.api_name],true))}}
{{getValue(record[each_field.api_name],each_field.data_type)}}
{{getI18n("zr.crm.migration.client.attachment.label")}}
{{getI18n('zr.careers.publicpage.meta.viewapplication')}} {{getI18n(data[0].applynow)}}