VP - Engineering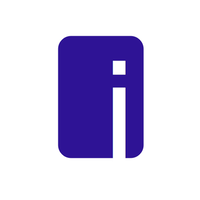 Intelehealth
Software Engineering
Remote
Posted on Tuesday, November 7, 2023
Job Description
This is a remote position.
We are looking for an outstanding VP - Engineering who would be responsible for driving the Software architecture and design for Intelehealth's product roadmap evolution.

We are seeking an experienced VP - Engineering to lead our team of developers in designing and building high-quality software solutions for our Android and Web applications. The ideal candidate will have strong experience in designing and developing software systems and applications using the latest technologies. S/he needs to be a hands on techie who can also see the big picture.
Essential Duties And Responsibilities:
• Oversee the development and implementation of the company's technical roadmap, ensuring alignment with Org goals and objectives.

• Lead the engineering team, providing guidance, mentorship and support to team members.

• Understand market needs in the digital health space intimately. Work closely with the CTO & Director of Product development to define product requirements that align with the organization's goals & OKRs

• Collaborate with cross-functional teams to develop and deliver projects on time with quality

• Manage the design, development and maintenance of our mobile and web app Telemedicine solutions, ensuring high-quality code and excellent user experience.

• Build strong team by hiring & retaining the right talent - Ensure Capacity building by upskilling & continuous improvements

• Identify and implement new technologies and processes to improve the efficiency and effectiveness of our engineering team.

• Develop and manage the engineering budget, ensuring the efficient use of resources.

• Ensure compliance with data privacy and security regulations.

Requirements
Supervisory Responsibilities:

Manage a team of over 22 resources through Director, Managers & Leads.




Bachelor's or Master's (preferred) Engineering degree in Computer science, Software Engineering or a related field preferably from tier-1 or 2 colleges




Strong experience in building Android applications using XML, Java, and Kotlin




Strong experience in developing Web applications using CSS, HTML, Angular 12+, NodeJS, core Java, and MySQL




Excellent understanding of software engineering principles, including object-oriented design, design patterns and best practices such as MVVM, Android Jetpack etc




Strong working knowledge of the general mobile and web architectures




Experience in Telemedicine and AI-ML applications desirable




Strong presentation, articulation & interpersonal skills




Willingness to work in a collaborative, innovative, flexible and team-oriented environment.




Experience in Agile development process & Tools and Understanding of design patterns.




Prior experience working with digital public goods in healthcare and open source software such as OpenMRS is beneficial




Prior knowledge of healthcare technology standards and interoperability (FHIR, HL7) is highly desired



Attitudinal/Cultural Fit:
You are a passionate self-learner & love taking on new challenges




You love solving problems & digging for creative solutions if you don't have the answer to a problem




You have the ability to work and thrive in a fast-paced environment, learn rapidly and master diverse web technologies and techniques




You don't get flustered easily and can remain level headed under pressure




You are meticulous & pay attention to details - Nothing falls off your radar




{{getI18n('zr.careers.publicpage.meta.viewapplication')}} {{getI18n(data[0].applynow)}}
{{getI18n("crm.setup.careersite.aboutcompany")}}
{{unescape(removeUnwantedCss(org_info.description))}}
{{org_info.description}}
{{each_field.field_label}}
{{unescape(removeUnwantedCss(record[each_field.api_name],true))}}
{{getValue(record[each_field.api_name],each_field.data_type)}}
{{getI18n("zr.crm.migration.client.attachment.label")}}
{{getI18n('zr.careers.publicpage.meta.viewapplication')}} {{getI18n(data[0].applynow)}}