Project Coordinator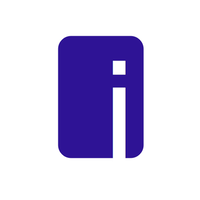 Intelehealth
Administration
India
Posted on Tuesday, November 7, 2023
Job Description
Intelehealth is implementing a proof of concept model of community-level tech-assisted care seeking delivered through local women's health agents. A single visit approach that can effectively and efficiently triage a client to the right care pathway delivered by a caring and companionable local health agent can improve care-seeking behavior, client satisfaction and improved health outcomes. The project will be implemented in close collaboration with the Government of Jharkhand, it would lead to health system strengthening, reducing out-of-pocket expenses, women empowerment, and improving access to healthcare for vulnerable and marginalized populations for better health outcomes.This role offers a unique opportunity to be part of a transformative project that aims to improve healthcare access, empower women, and strengthen the public health system in Jharkhand. By joining our team, you will contribute to our mission to improve the lives of millions of people in the region.

Requirements
Duties And Responsibilities:
We are seeking a dedicated and highly motivated Project Coordinator to oversee a groundbreaking project aimed at improving healthcare access and gender equity in rural Jharkhand. This role will play a pivotal part in the development and implementation of a proof-of-concept model focused on community-level tech-assisted care seeking delivered through local women health agents.

Project Location: Lohardaga District, Jharkhand

Key Responsibilities

Lead and manage all aspects of the project, ensuring that it aligns with its objectives, scope, and timelines.


Create a detailed project plan, including defining tasks, milestones, and resource allocation.


Establish and maintain strong relationships with government officials, key stakeholders, and project partners to ensure project success.


Act as the primary point of contact for project-related communications.


Coordinate the activities of a network of 10 rural women health agents recruited from local communities.


Ensure that the project team is well-informed, motivated, and working collaboratively toward project goals.


Oversee the adaptation and utilization of an existing technology product for the project.


Ensure that the technology is effectively integrated into the project's workflow.


Provide training to women health agents on interpersonal communication, behavior change communication, technology components, and referral pathways for patients.


Foster a supportive learning environment to enhance the skills of project team members.


Manage the establishment of a Management Information System (MIS) to capture day-to-day project activities and data.


Ensure the MIS system is maintained, and updated, and provides valuable insights for project decision-making.


Regularly analyse project MIS data to identify trends, challenges, and opportunities for improvement.


Prepare and present reports on project performance, both internally and to external stakeholders.


Facilitate the monthly Project Advisory Committee (PAC) meetings, engaging with senior government officials, key opinion leaders, and other stakeholders. Use these meetings to share project progress, discuss challenges, and gather input for decision-making.


Ensure the successful execution of an end-line evaluation to assess the project's impact against various indicators. Collaborate with evaluators and stakeholders to gather and analyze project data.


Effectively communicate project findings to donors, key stakeholders, and development partners.


Share project achievements, challenges, and lessons learned to inform future initiatives.

You have:

Qualifications and Experience:

Bachelor's degree in a related field (Master's degree preferred).


People with a background in Social Work and Rural Development, would be an added advantage


3-5 years of proven experience in project coordination and management, particularly in the healthcare sector.


Strong interpersonal and communication skills, with the ability to engage with diverse stakeholders.


Understanding of gender equity issues and healthcare access challenges.


Familiarity with technology applications in the healthcare field is a plus.


Experience working in collaboration with government authorities and public health systems.

Skills Set:

Excellent project management skills


Ensures day-to-day operations


Strong understanding of M&E methods in ICT4D preferred


Excellent writing skills


Good communication skills


Ability to wear multiple hats, take leadership


Creativity and innovative mindset to improve programs and drive impact.


Must be willing to travel up to 70% of the time. Can be based on their own home location

Benefits
Remote working.




Flexible working hours.




Great work culture




5 days working.



{{getI18n('zr.careers.publicpage.meta.viewapplication')}} {{getI18n(data[0].applynow)}}
{{getI18n("crm.setup.careersite.aboutcompany")}}
{{unescape(removeUnwantedCss(org_info.description))}}
{{org_info.description}}
{{each_field.field_label}}
{{unescape(removeUnwantedCss(record[each_field.api_name],true))}}
{{getValue(record[each_field.api_name],each_field.data_type)}}
{{getI18n("zr.crm.migration.client.attachment.label")}}
{{getI18n('zr.careers.publicpage.meta.viewapplication')}} {{getI18n(data[0].applynow)}}