Senior Project Manager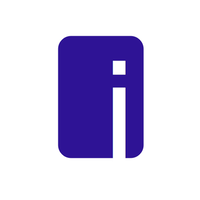 Intelehealth
Operations
Bagalur, Karnataka, India
Posted on Thursday, November 2, 2023
Job Description
This is a remote position.
About the position:
Intelehealth is dedicated to developing a strong implementation team to support health organizations in the use of the Intelehealth technology platform to drive the improvement of the health status of underserved populations. The senior Project Manager will be responsible for leading overseeing the successful implementation of telemedicine projects across various geographies of Karnataka state. This role plays a critical part in advancing our mission to provide accessible healthcare solutions through telemedicine technology. The Senior Project Manager will work closely with technical and non-technical staff involved in deployment. S/he will be responsible for various aspects of project management and will collaborate with a diverse team of professionals to achieve project goals


Requirements
Essential Duties And Responsibilities:
The job duties for the position of Senior Project Manager are related to managing and implementing eSanjeevani telemedicine services in the Karnataka state.

Develop and Implement Operational Plans:
Create and execute operational plans for eSanjeevani telemedicine services in specific districts of Karnataka, strategizing the effective deployment and operation of telemedicine services.
Supervision and Team Management: Supervise a team of project managers and provide support to ensure the successful implementation of the eSanjeevani program in accordance with established guidelines.

Stakeholder Engagement: Build relationships with key stakeholders at the state and district levels, including government officials, healthcare providers, and development partners, to ensure a smooth rollout and long-term sustainability of the eSanjeevani program.

Training: Collaborate with the medical and technical teams to develop training curricula and conduct training sessions for Community Health Officers (CHOs) and Medical Officers (MOs) in various locations (spokes and hubs). This training is essential for effective eSanjeevani service implementation.

Coordination: Coordinate with CDAC and technical agencies to integrate new features into the telemedicine software based on insights gained from program implementation.

Monitoring and Support: Provide ongoing support and guidance to CHOs and MOs, troubleshooting issues, answering questions, and ensuring the smooth operation of eSanjeevani services.

Project Implementation: Oversee the day-to-day operations of ongoing projects related to eSanjeevani telemedicine services in the assigned districts, ensuring projects run as planned and addressing any challenges that arise.

Monitoring Visits: Conduct monthly monitoring visits to the field to support CHOs and MOs in effectively implementing eSanjeevani services.

Measuring Outcomes: Closely work with the MLE team to Identify and define key metrics and outcomes to evaluate the success and impact of the program, including implementation outcomes, service outcomes, and client outcomes.

Reporting: Provide monthly reports, training reports, and meeting minutes for meetings with various stakeholders, ensuring effective communication and transparency.

Ad Hoc Tasks: Be prepared to take on any other tasks assigned by the organization as needed to support the successful implementation of eSanjeevani telemedicine services.

You have:

Qualifications and Experience:

Requires a minimum of a Bachelor's degree. People with a background in Social Wo and rural Development, would be added advantage




Minimum 5-8 years of prior experience in implementing health programs independently and working with Government stakeholders




Managing the program and team independently is highly preferred




Experience in technology-based or ICT4D projects is highly desired




Strong field experience working in rural and urban areas

is desirable



Excellent project management skills.




Ensures day-to-day operations




Strong understanding of M&E methods in ICT4D preferred




Excellent writing skills




Good communication skills




Ability to wear multiple hats, take leadership




Creativity and innovative mindset to improve programs and drive impact.




Must be willin

g to travel up to 70% of the time. Can be based from their own home location



Benefits
Remote working.




Flexible working hours.




Great work culture




5 days working.



{{getI18n('zr.careers.publicpage.meta.viewapplication')}} {{getI18n(data[0].applynow)}}
{{getI18n("crm.setup.careersite.aboutcompany")}}
{{unescape(removeUnwantedCss(org_info.description))}}
{{org_info.description}}
{{each_field.field_label}}
{{unescape(removeUnwantedCss(record[each_field.api_name],true))}}
{{getValue(record[each_field.api_name],each_field.data_type)}}
{{getI18n("zr.crm.migration.client.attachment.label")}}
{{getI18n('zr.careers.publicpage.meta.viewapplication')}} {{getI18n(data[0].applynow)}}