Director of Partnerships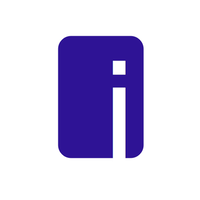 Intelehealth
Sales & Business Development
Remote
Posted on Thursday, October 12, 2023
Job Description
This is a remote position.
The Partnerships Director (India) will partner closely with our CEO & Director of Partnerships to raise funds and build new innovative partnerships to support our work and shape our future impact. You will play a key role in collaborating with other senior leaders across the organization to accelerate our momentum, and help us with securing the funds that we need to continue to expand the depth and breadth of our programs across India.

Essential Duties And Responsibilities:
Partner with the CEO and senior leadership to develop, prioritize and implement strategies for Intelehealth to expand its funding base including philanthropic grants as well as revenue streams for our products and services in India.


Play a key role in achieving our organization's collective fundraising goal of $2M in 2023 by building and cultivating a pipeline of donors & earned revenue clients


Actively research, build, and manage a pipeline of prospective supporters moving them toward becoming passionate, engaged partners in our work


Research and scope new potential funders and partners for India.


Determine strategic fit and best strategy to approach potential prospects to build aligned partnerships.


Cultivate and maintain a pipeline of prospects with strong follow through


Build proposals that effectively share our story and what we can unlock in partnership, and report on our collective impact


Strengthen and steward our current relationships and ensure reporting requirements for all grants and donors are met and reports are completed


Follow internal systems and processes to ensure we are highly efficient and focused in our approach


Collaborate with other team members to create content, proposals, and materials that showcase our work, demonstrate our impact, and inspire action


Find creative ways to build new networks through in-person & digital forums - conferences, meetings, industry events, social media, LinkedIn.

Requirements
Qualifications:

A background in marketing, sales, fundraising, social entrepreneurship or government relations


Bachelor or higher degree in a related field

5+ years in partnership building & fundraising

Research


Proposal writing


Networking


Internal & external communication


Negotiation skills


Professional fluency in English


Willingness to travel upto 70% of the time


Proficiency in Word, Excel, and PowerPoint

Attitudinal/Cultural Fit:
You have perseverance and optimism


You are focused on delivering results


You have a compelling sales personality


You are organized and meticulous


You don't get flustered easily. You can remain level headed under pressure


You are meticulous & pay attention to details. You're organized and consistent in your activities


You have the ability to flourish with minimal guidance, be proactive, and handle uncertainty.

{{getI18n('zr.careers.publicpage.meta.viewapplication')}} {{getI18n(data[0].applynow)}}
{{getI18n("crm.setup.careersite.aboutcompany")}}
{{unescape(removeUnwantedCss(org_info.description))}}
{{org_info.description}}
{{each_field.field_label}}
{{unescape(removeUnwantedCss(record[each_field.api_name],true))}}
{{getValue(record[each_field.api_name],each_field.data_type)}}
{{getI18n("zr.crm.migration.client.attachment.label")}}
{{getI18n('zr.careers.publicpage.meta.viewapplication')}} {{getI18n(data[0].applynow)}}