P&C Manager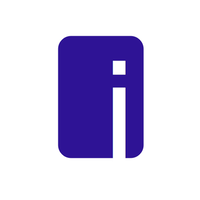 Intelehealth
Remote
Posted on Monday, September 25, 2023
Job Description
This is a remote position.
The Manager - People & Culture will lead and direct the routine functions of the People & Culture (P&C) department including talent acquisition and retention, day-to-day operations, performance management, administering pay, benefits, and leave, enforcing company policies and practices and workplace culture building.

Essential Duties And Responsibilities:
Reporting to the CFO of Intelehealth, the Manager People & Culture will have the following responsibilities:

Talent acquisition & retention

● Partner with the leadership team to understand and execute the organization & human resource and talent strategy particularly as it relates to current and future talent needs, recruiting, retention, and succession planning

● Manage all recruitment activities, including developing job descriptions, sourcing CVs fro various channels, screening candidates, and negotiating contracts and salaries

● Organize and conduct onboarding of new staff and volunteers through training sessions, orientations, and the distribution of informative materials
P&C Operations

● Create, refine, and oversee the implementation of HR systems and policies

● Introduce workplace policies and communication channels that address staff and volunteers' concerns and complaints, such as discrimination and harassment issues

● Monitor changing employment and compensation regulations to ensure all HR practices are legally compliant

● Collaborate with the management team to set out a fair and equitable compensation framework

● Manage the Performance Review process across the organization, ensure organizational and team goals are reflected in the KPIs/KRAs of staff and performance reviews are carried out in a timely manner

● Administration of ongoing HR duties, such as serving as first point of contact for employees/managers for HR matters, updating policies, maintaining HR data and systems, creating reports

● Ensure accurate, timely and efficient payroll and leave tracking

Workplace culture

● Plan events and team-building activities to promote and reinforce organizational culture and values

● Implement programs and initiatives that foster a positive work environment that promotes employee engagement, satisfaction, and retention; including efforts to support diversity, equity, and inclusion.

Requirements
Qualifications:

7-9 Years


Prior experience in health sector/social sector preferred

{{getI18n('zr.careers.publicpage.meta.viewapplication')}} {{getI18n(data[0].applynow)}}
{{getI18n("crm.setup.careersite.aboutcompany")}}
{{unescape(removeUnwantedCss(org_info.description))}}
{{org_info.description}}
{{each_field.field_label}}
{{unescape(removeUnwantedCss(record[each_field.api_name],true))}}
{{getValue(record[each_field.api_name],each_field.data_type)}}
{{getI18n("zr.crm.migration.client.attachment.label")}}
{{getI18n('zr.careers.publicpage.meta.viewapplication')}} {{getI18n(data[0].applynow)}}