Business Analyst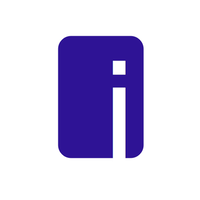 Intelehealth
IT, Sales & Business Development
Remote
Posted on Friday, July 21, 2023
Job Description
This is a remote position.
Intelehealth is seeking a highly skilled and detail-oriented Business Analyst to join our Program Team. As a Business Analyst, you will be responsible for gathering, analyzing, and translating business requirements into actionable insights and recommendations. You will work closely with the Program/Clinical Team and Tech team to support the successful implementation and optimization of Intelehealth's digital health solutions in various healthcare settings.
Essential Duties And Responsibilities:
Requirement Gathering: Collaborate with stakeholders, including internal teams and external partners, to elicit and document detailed business requirements related to program implementation and improvement. Serving as a liaison between stakeholders (internal and external and users) - be a bridge between Programs / Clinical and Tech teams


Analysis and Documentation: Conduct thorough analysis of business processes, workflows, and data to identify gaps, inefficiencies, and opportunities for improvement. Document findings and propose solutions or enhancements.


Solution Design: Work closely withPrograms / Clinical and Tech teams to develop and refine program workflows, data models, and system configurations that align with business requirements and support program objectives.


Stakeholder Engagement: Engage with program stakeholders to understand their needs, challenges, and expectations. Ensure effective communication and collaboration throughout the project lifecycle.


Data Analysis and Reporting: Analyze program data, generate reports, and provide insights to support evidence-based decision-making and program performance evaluation.


Quality Assurance: Participate in testing and quality assurance activities to ensure the accuracy, reliability, and usability of program systems and tools.


Continuous Improvement: Identify opportunities for process optimization, automation, and standardization to enhance program efficiency and effectiveness.


Training and Documentation: Contribute to the development of training materials, user manuals, and documentation to support program implementation and end-user understanding.


Cross-functional Collaboration: Collaborate with other teams, such as product development, technology, and operations, to align business requirements and contribute to the overall success of the organization.


Stay Updated: Keep abreast of industry trends, best practices, and emerging technologies in the field of digital health and business analysis.

Requirements
Qualifications:

Bachelor's degree in Engineering, Business Administration, Public Health, Hospital management, or a related field (Master's degree preferred).



Proven experience of atleast 3 years as a Business Analyst or similar role, preferably digital health sector.



Strong analytical and problem-solving skills, with the ability to collect and interpret complex data and transform them into actionable insights.




Excellent written and verbal communication skills, with the ability to effectively present information to diverse audiences.




Proficiency in requirements gathering techniques, process mapping, and documentation standards.




Experience in project management methodologies is desirable.




Familiarity with healthcare information systems, electronic health records (EHRs), and telemedicine solutions is a plus.




Strong organizational skills and attention to detail, with the ability to manage multiple priorities and meet deadlines.




Proficiency in business analysis tools and software.




Self-motivated and adaptable, with a passion for improving healthcare delivery in underserved communities.




Commitment to Intelehealth's mission and values.



Benefits
Remote working.




Flexible working hours.




Great work culture




5 days working.



{{getI18n('zr.careers.publicpage.meta.viewapplication')}} {{getI18n(data[0].applynow)}}
{{getI18n("crm.setup.careersite.aboutcompany")}}
{{unescape(removeUnwantedCss(org_info.description))}}
{{org_info.description}}
{{each_field.field_label}}
{{unescape(removeUnwantedCss(record[each_field.api_name],true))}}
{{getValue(record[each_field.api_name],each_field.data_type)}}
{{getI18n("zr.crm.migration.client.attachment.label")}}
{{getI18n('zr.careers.publicpage.meta.viewapplication')}} {{getI18n(data[0].applynow)}}