Senior MLE Manager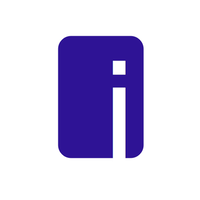 Intelehealth
Remote
Posted on Friday, July 21, 2023
Job Description
This is a remote position.
We're looking for an outstanding Monitoring and Evaluation Manager who would be responsible for developing, coordinating and implementing the monitoring and evaluation, research and learning framework of all projects. The M&E Manager is the head of the M&E team and is responsible for liasoning across different members of the organization to ensure the successful monitoring and evaluation of projects. The M&E Manager will be developing a systematic monitoring framework to improve the qualitative and quantitative evidence gathered by the Project. He/she will also provide technical assistance to our implementing partners for monitoring the programs and to develop and work on reporting frameworks for the same

Essential Duties And Responsibilities:
Lead a team to ensure the following activities are conducted for the successful monitoring and evaluation of programs

Development:

Develop project log frames, particularly in the areas of performance indicators and their measurement


Develop the overall framework, for project M&E, for example mid-term project review, impact assessment, final evaluation, develop project Performance Monitoring Plan with relevant data collection systems


Develop data dashboards for each project in collaboration with partners


Develop baseline data for each project component and for all project indicators.

Implementation:

Periodically (monthly and quarterly) review the quality of data collected in the project; analyse and aggregate findings


Collect data on a regular basis (mind-term, annual) to measure achievement against the performance indicators.


Conduct bi-annual clinical quality audits with partners, analyse and report the findings


Support project progress reporting, project mid-term review and final evaluation.


Identify lessons learned and develop case studies to capture qualitative outputs of the project. Provide advice to the project manager on improving project performance using M&E findings.


Conduct annual assessment of each project, analyse and report findings


Review and update Programs org dashboard on a monthly basis


Develop annual impact report (Programs) of the organization

Communication:

Produce reports on M&E findings and prepare presentations based on M&E data as required.


Prepare reports for donors on progress and evaluation of projects


Provide the Project Manager with management information she/he may require.


Check that monitoring data is discussed in appropriate forums and in a timely fashion in terms of implications for future action. If necessary, create such discussions to fill any gap.


Perform other duties as may be assigned by the Project Manager, the Director of Programs and the CEO

Requirements
Qualifications:

Masters degree in public health, social work, statistics, demographics, public policy, international development, economics, or any other field.



Minimum 5-7 years with atleast 1 years at managerial MLE role




Experience working in a development sector




Prior experience in an M&E position preferred




Prior experience in health sector preferred



You have excellent analytical skills and writing skills


You're able to lead a team and have good interpersonal skills.


You have good computer application and organizational skills.


You're able to build on relevant knowledge within and outside Intelehealth as well as actively share her/his experience and expertise with colleagues and partners.


You're able to work independently with a minimum of supervision.


You're able to work under time pressure and meet deadlines.


You're able to work in diversified environments.


You have excellent communication skills – oral and written


You can see the big picture - you are able to look beyond the data and understand the meaning behind it to translate into insights for continuous improvement of programs

Benefits
Remote working.




Flexible working hours.




Great work culture




5 days working.



{{getI18n('zr.careers.publicpage.meta.viewapplication')}} {{getI18n(data[0].applynow)}}
{{getI18n("crm.setup.careersite.aboutcompany")}}
{{unescape(removeUnwantedCss(org_info.description))}}
{{org_info.description}}
{{each_field.field_label}}
{{unescape(removeUnwantedCss(record[each_field.api_name],true))}}
{{getValue(record[each_field.api_name],each_field.data_type)}}
{{getI18n("zr.crm.migration.client.attachment.label")}}
{{getI18n('zr.careers.publicpage.meta.viewapplication')}} {{getI18n(data[0].applynow)}}