Country Director - Kyrgyzstan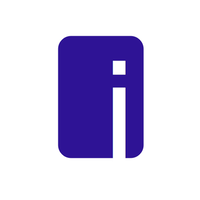 Intelehealth
Bishkek, Kyrgyzstan
Posted on Wednesday, May 17, 2023
Job Description
About the position:

Intelehealth, a leading global health-tech organization, is seeking a dynamic and experienced professional to join us as the Country Director for our operations in Kyrgyzstan. As the Country Director, you will play a pivotal role in leading and managing our initiatives to improve access to quality healthcare services through innovative telemedicine solutions. You will be responsible for overseeing program implementation, building strategic partnerships, and ensuring the efficient operation of our projects in Kyrgyzstan.

Essential Duties And Responsibilities:

Develop and implement thecountry strategy in alignment with Intelehealth's global vision and goals.




Provide strategic direction andleadership to the Kyrgyzstan team, ensuring the effective execution of programsand projects.




Foster a collaborative andinnovative work culture, promoting teamwork, professional growth, and highperformance.



Program Management:

Oversee the planning,implementation, and evaluation of telemedicine programs to expand healthcareaccess in Kyrgyzstan.




Ensure adherence to projecttimelines, budgets, and quality standards, while proactively identifying andaddressing any challenges or risks.




Monitor program outcomes andimpact, utilizing data-driven insights to drive continuous improvement andinnovation.



Partnership Development:

Establish and maintain strongrelationships with key stakeholders, including government agencies, healthcareproviders, NGOs, and funding partners.




Identify and pursue strategicpartnerships to expand the reach and impact of Intelehealth's initiatives.




Collaborate with localorganizations and communities to ensure program relevance, culturalsensitivity, and sustainability.



Product Ownership:

Collaborate with the technologyteam to develop customized tech solutions based on government requirements.




Serve as the product owner forproject-specific tech development, ensuring that developed products align withprogrammatic needs.




Support the Chief TechnologyOfficer to develop the overall product strategy for the country, providingon-the-ground insights such as user needs, ecosystem constraints and featurerequirements.



Advocacy and Representation:

Represent Intelehealth inrelevant forums, conferences, and meetings at national and internationallevels.




Advocate for policy changes andreforms to promote telemedicine and improve healthcare access in Kyrgyzstanwith different departments of the Ministry of Health




Effectively communicateIntelehealth's mission, vision, and impact to stakeholders and the broaderpublic.



Financial and OperationalManagement:

Manage the country officebudget, ensuring financial accountability and compliance with organizationalpolicies and procedures of Intelehealth and partners.




Oversee human resourcemanagement, including recruitment, performance management, and capacity buildingfor the Kyrgyzstan team.




Ensure the efficient use ofresources, proper documentation, and reporting in line with donor requirements.



Requirements


Qualifications & Experience:
Master's degree in public health, healthcare management, or a related field.




Proven track record of at least 7 years in senior management positions, preferably in the healthcare or technology sectors.




Experience in telemedicine, digital health, or health technology is highly desirable




Fluency in English and Russian languages, both written and spoken is a must.




Strong understanding of the healthcare landscape in Kyrgyzstan, including policy frameworks, health systems, and cultural dynamics.




Demonstrated ability to build and maintain partnerships with government agencies, NGOs, and other stakeholders.




Excellent leadership and team management skills, with the ability to motivate and inspire a diverse team.




Exceptional communication, negotiation, and advocacy skills.




Proven experience in project management, including planning, budgeting, monitoring, and evaluation.




Willingness to travel, including international travel, up to 50% of the time.



Note: Intelehealth is an equal-opportunity employercommitted to diversity and inclusion. We encourage applications fromindividuals of all backgrounds, particularly those from underrepresentedcommunities.