Full time Bookkeeper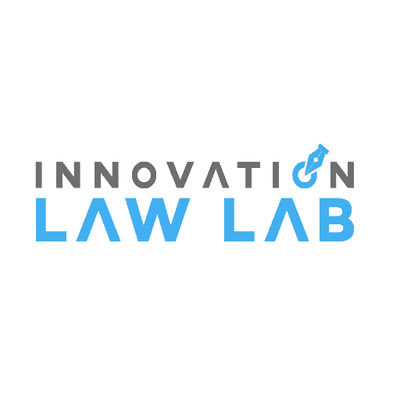 Innovation Lab Lab
Accounting & Finance
Posted on Thursday, November 2, 2023
Job Title: Bookkeeper
Category: Full time
FLSA Status: Non-Exempt
Organization Summary:
Innovation Law Lab (Law Lab) is a 501(c)(3) nonprofit organization dedicated to elevating humanity over fear. We leverage technology, law, and organizing to fight for immigrant and refugee justice.
Job Summary:
The bookkeeper takes care of the day-to-day financial needs of the organization, from tracking daily transactions and recording charges to keeping score of bills due and new income. The bookkeeper is extremely detail-oriented and focuses their attention on a variety of financial tasks such as the use of grants for specific projects, fundraising income, donations, event budgets, member dues, insurance, and other nonprofit-specific financial focuses. The bookkeeper plays a fundamental role in achieving and maintaining the organization's financial information up to date, providing a variety of bookkeeping and accounting functions that may include providing budgeting support, preparing payroll for staff, bank deposits, reconciliations, grant tracking and reporting, accounts payable and other client payments as needed. The bookkeeper makes sure that all financial information is properly and timely recorded and organized for the organization's accountant to review. The Bookkeeper wears many hats, consistently supports team members with numerous projects, works independently, and plays an active role in achieving the goals and objectives of the work assigned in their portfolio. The bookkeeper reports to the Director of Operations.
Essential Job Duties and Responsibilities:
Works with the Operations Director to prepare payroll for staff, including keeping track of employee benefits, salary updates, and payroll deductions.

Prepares and maintains sensitive information such as personnel files and tax records.

Works with confidential and sensitive information about the organization and maintains the confidentiality of the organization's information.

Prepares and balances bank and credit card statements in accordance with Innovation Law Lab's schedules. Conducts monthly reconciliation of bank accounts and checkbooks.

Maintains the chart of accounts.

Stays up to date on billing practices, funding agreements and invoicing requirements and other activities that impact the organization's books..

Provides back-up support to the Finance Team; assembles information for external auditors for the annual audit as required.

Works with Innovation Law Lab's accountant to create financial statements, as needed.

Generates financial reports as needed for reporting, compliance, and other related purposes.

Records all checks, deposits, donations, transactions, expenses, and other financial data in the organization's accounting software.

Works with program directors to keep the organizations' expenses organized by allocating costs and making sure the budget is grouped by programs, fundraising, administrative, equipment, events, and other relevant categories.

Adheres to Innovation Law Lab's accounting policies and procedures as described in the organization's fiscal policies.

Answers inquiries with regard to accounts payable and receivable.

Provides service in a respectful, sensitive, and confidential manner.

Represents the organization in all venues in a professional manner

Other duties and tasks as needed.
Experience, Knowledge, Skills and Abilities:
The following are the minimum levels required to successfully perform the essential job duties and responsibilities:
Associate's degree in the fields of accounting or business administration, or equivalent business experience.

Minimum 2 years of bookkeeping and payroll experience with nonprofit organizations.

Knowledge of non-profit community based programs and services and nonprofit-specific financial needs.

Must have excellent computer skills including Excel, Word, and Google docs, and Quickbooks online software.

Excellent time management skills and the ability to anticipate and manage a changing workflow.

Advanced written, analytical, mathematical, verbal, and organizational skills with demonstrated ability to communicate effectively and respectfully.

Ability to prioritize workload and work under peak load pressure to ensure deadlines are met

In depth knowledge of

generally accepted accounting principles,

IRS regulations for nonprofits, Labour Standards requirements, and other fiscal regulations.

Experience in the management of multiple government contracts and knowledge of Federal financial reporting requirements, preferred.
WORKING CONDITIONS
Environment: Law Lab is based in Portland, Oregon, and has a distributed team with staff working remotely. The position is based in Portland with the incumbent working out of the Portland office. The position interacts constantly with staff, stakeholders, and partner organizations.
Hours: The Bookkeeper works a full-time schedule regularly consisting of a minimum of 40 hours per week. The position is classified as non-exempt and is eligible for overtime pay. Regular business hours are Monday – Friday from 8am – 5pm. This position may be required to work extended hours based on fluctuating workloads and business needs. This may include evenings, weekends, and holidays.
Other Duties and Responsibilities: This job description is a summary of the essential duties and responsibilities for this job, and it does not necessarily represent an all-inclusive list of duties, responsibilities, tasks or procedures. Employees are required to follow any other job-related instructions and to perform any other job-related duties requested by any person authorized to give instruction or assignments. Nothing in this description restricts Law Lab's right to assign or reassign duties at any time.
Accommodation Statement: Essential job duties and responsibilities are subject to possible modification to reasonably accommodate individuals with disabilities. To perform the job successfully, an incumbent or applicant must possess the experience, knowledge, skills, and abilities to perform each essential duty and responsibility proficiently. If you require an accommodation in order to perform the essential duties and responsibilities of this job, please contact the Innovation Law Lab's Operations Director.
Compensation: Compensation is based on experience and qualifications. The starting range is $25-$32/hr. Innovation Law Lab offers Health, dental, and vision full coverage, employer-paid Basic Life Insurance, ability to enroll in Law Lab's 401(k) plan, 9 office holidays, 13 days of accrued paid vacation leave and 12 days of accrued sick leave during the first year, 2 floating holidays, access to professional development leave and allowance after one year of service, and public transportation subsidy.
Equity, Diversity and Inclusion Statement
At Innovation Law Lab, our aim is to foster a diverse, inclusive, and equitable environment where everyone feels empowered to be their whole selves and is treated with dignity and respect. We welcome applications from qualified individuals, irrespective of their race, skin color, sex, age, national origin, religion, sexual orientation, gender identity and/or expression, disability status, or any other characteristic.
How To Apply
To apply, send your resume and cover letter to jobs@innovationlawlab.org. Questions may also be directed to jobs@innovationlawlab.org.