Legal Fellowship Opportunity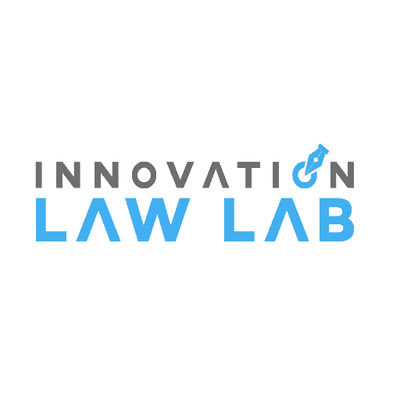 Innovation Lab Lab
Legal
New Mexico, USA
Posted on Wednesday, June 14, 2023
Date Posted: May 25, 2023
Letters of interest due date: June 30, 2023                                     
ORGANIZATION SUMMARY
Innovation Law Lab (Law Lab) is a 501(c)(3) nonprofit organization that leverages technology, law, and organizing to fight for immigrant and refugee justice.
FELLOWSHIP OPPORTUNITY SUMMARY
Innovation Law Lab seeks individuals interested in pursuing a legal fellowship based in New Mexico that would begin in fall 2024. The position would entail close engagement with Law Lab's Anticarceral Legal Organizing team, working toward abolition of immigration prisons in the state of New Mexico and beyond. The ideal candidate would have a specific interest in working in New Mexico and a demonstrated commitment to immigrant rights. The project, to be developed with the applicant, would likely include involvement in policy research and analysis; litigation development; legal resource development and support for individuals in detention; and close engagement with local partners and stakeholders around the state legislative session in early 2025. Innovation Law Lab hopes to collaborate with the right candidate in applications for Skadden, Equal Justice Works, Justice Catalyst, school-based, and other fellowships. Once Innovation Law Lab selects its candidate, the organization will work with the candidate to craft a fellowship proposal and submit a joint application to the sponsoring school or organization.
EXPERIENCE, KNOWLEDGE, SKILLS, AND ABILITIES
The following are the minimum levels required to successfully perform the essential fellowship duties and responsibilities.
JD degree by spring 2024 and plans for admission to the New Mexico Bar thereafter.

Experience in immigration law. Preference will be given to those with direct service experience, either before law school or during summer externships or clinics.  

Excellent written, analytical, oral, organizational and time management skills.

Demonstrated commitment to immigrant rights and social justice.

Experience working in coalition with other social justice organizations, ideally in New Mexico and/or the immigrant rights space.
Experience working with people from diverse backgrounds, including low-income populations, people who are marginally housed, immigrants, LGBTQ individuals, people of color and/or persons with disabilities.

Advanced Spanish language skills required.
APPLICATION INSTRUCTIONS
Candidates are strongly encouraged to highlight their experience, skills, and demonstrated commitment related to immigrant rights and anticarceral work. Candidates are also encouraged to speak directly to their interest in working in New Mexico and to working with Innovation Law Lab in particular.
At Innovation Law Lab, our aim is to foster a diverse, inclusive, and equitable environment where everyone feels empowered to be their whole selves and is treated with dignity and respect. We welcome applications from qualified individuals, irrespective of their race, skin color, sex, age, national origin, religion, sexual orientation, gender identity and/or expression, disability status, or any other characteristic.
Timing
Applicants must submit a letter of interest on or before June 30, 2023. Letters of interest received after that date will be considered on a rolling basis depending on the deadline for the target fellowship. As selections will be made on a rolling basis, individuals are encouraged to submit materials as soon as possible. 
Materials
To apply, please submit the following at jobs@innovationlawlab.org with the title NM Legal Fellow – Fall 2024: 
A detailed cover letter

A recent CV

A writing sample

A recent law school transcript

A list of three references