Legal Assistant/Coordinator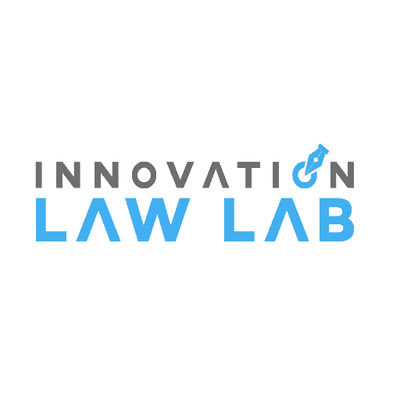 Innovation Lab Lab
Legal
Portland, OR, USA
Posted on Wednesday, June 14, 2023
Job Title: Legal Assistant/Coordinator Date: 05/09/2023
Category: Full time FLSA Status: Non-Exempt
ORGANIZATION SUMMARY
Innovation Law Lab (Law Lab) is a 501(c)(3) nonprofit organization dedicated to elevating humanity over fear. We leverage technology, law, and organizing to fight for immigrant and refugee justice.
JOB SUMMARY
The Legal Assistant/Coordinator reports to Innovation Law Lab's Legal Director, and works closely with other key program staff to assure the provision of high-quality limited and full scope legal services. The Legal Assistant/Coordinator will also work to assure efficient flow of information, training, and support materials within the organization.
ESSENTIAL JOB DUTIES AND RESPONSIBILITIES
Provide day-to-day logistics support to clients including scheduling & arranging appointments, screening for eligibility, and troubleshooting interactions;

Frequent written and oral correspondence with clients- providing resources, case placement, scheduling and referral to support services;

Use curated templates and, under attorney supervision, draft legal documents, statements, and correspondence primarily in English and Spanish; also arrange for other languages as needed;

Maintain & organize complete and accurate client profiles and deadlines in appropriate software and technology platforms;

Assist attorneys and accredited representatives preparing various applications on behalf of clients.

Perform a wide range of logistical and administrative tasks including:data entry, mail processing, case distribution, filing, scheduling, document translation, and other clerical and administrative duties;

Work closely with Innovation Law Lab's team to develop a vision and a strategy for our work to support and defend immigrant communities of color;

Monitor deadlines and schedules, shift priorities based on changing information, and remain calm and work well under pressure;

Coordinate and implement specific objectives of a portfolio of projects that may be local, regional, or national;

Collaborate with team members in their work and ensure focus and wise use of resources within the objectives;

Ensure objectives, tasks and projects are completed on time and are efficiently managed;

Participate in and lead the creation of an inspiring team environment;

Support the relevant team members in all aspects of project development, management, and evaluation as it relates to the objectives they are driving;

Support and lead the process for determining program direction and defining tactics for the objectives they are driving;

Work with directors and collaborating team members to maintain a coherent body of work across Innovation Law Lab's diverse portfolio, and seek opportunities to leverage support for other aspects of Innovation Law Lab's work;

Maintain and grow Innovation Law Lab's position as a thought leader as it relates to the objectives they are driving;

And other tasks, duties, and responsibilities as may be assigned
EXPERIENCE, KNOWLEDGE, SKILLS, AND ABILITIES
The following are the minimum levels required to successfully perform the Essential Job Duties and Responsibilities.
Required
A bachelor's degree or equivalent work experience;

Three years working in legal services, customer service, social sciences, or other related field with competing interactive and solitary work streams;

Ability to read, write, speak, and comprehend Spanish at an advanced level;

Ability to manage large volumes of communication and to identify opportunities for building litigation and/or political pressure;

Excellent written, analytical, oral, and organizational and time management skills;

Must consistently demonstrate teamwork and positive day-to-day work relationships and interactions with staff, board members, members of the public, and community stakeholders.
Preferred
Firsthand experience working or volunteering in immigrant communities and in particular with immigrants facing removal proceedings as an advocate for immigrants;

Recent experience with defensive asylum processes and case law;

DOJ partial accreditation or similar experience a plus;

Applicants who have been directly impacted by immigrant detention and/or removal proceedings are strongly encouraged to apply.
WORKING CONDITIONS
Environment and Physical Requirements:
The Legal Assistant/Coordinator will be based in the Portland Metro area of Oregon and will work in person at the Innovation Law Lab, Portland office. The Legal Assistant/Coordinator interacts with staff, visitors, vendors, government agencies, and others. The position sits, stands, walks, bends, lifts, stoops, and moves intermittently during working hours. The incumbent must be able to lift, push, pull and move files and other equipment in excess of 10 pounds.
Compensation:
Salary will be set at an hourly rate commensurate with experience and skills with a base pay of at least $21.15-$25/hour. We offer an excellent benefits package that includes medical, dental, vision, ability to enroll in Law Lab's 401(k) plan, paid time off and public transportation subsidy.
Hours:
The Legal Assistant/Coordinator position is a full time position and works a minimum of 40 hours per week. The position is classified as non-exempt and is eligible for overtime pay. Regular business hours are Monday – Friday from 8am – 5pm.
Other Duties and Responsibilities:
This job description is a summary of the essential duties and responsibilities for this job, and it does not represent an all-inclusive list of duties, responsibilities, tasks or procedures. Employees are required to follow any other job-related instructions and to perform any other job-related duties requested by any person authorized to give instruction or assignments. Nothing in this description restricts Law Lab's right to assign or reassign duties at any time.
Accommodation Statement:
Essential job duties and responsibilities are subject to possible modification to reasonably accommodate individuals with disabilities. To perform the job successfully, an incumbent or applicant must possess the experience, knowledge, skills, and abilities to perform each essential duty and responsibility proficiently. If you require an accommodation in order to perform the essential duties and responsibilities of this job, please contact the Law Lab Operations Director.
Equity, Diversity and Inclusion Statement
At Innovation Law Lab, our aim is to foster a diverse, inclusive, and equitable environment where everyone feels empowered to be their whole selves and is treated with dignity and respect. We welcome applications from qualified individuals, irrespective of their race, skin color, sex, age, national origin, religion, sexual orientation, gender identity and/or expression, disability status, or any other characteristic.
APPLICATION INSTRUCTIONS
To apply, send your resume and a cover letter to jobs@innovationlawlab.org. Questions may also be directed to jobs@innovationlawlab.org. While applications will be accepted until the position is filled, we anticipate we will begin conducting interviews in lame May 2023.
Innovation Law Lab is an Equal Opportunity Employer