Treasurer/CFO, Shaker Heights Schools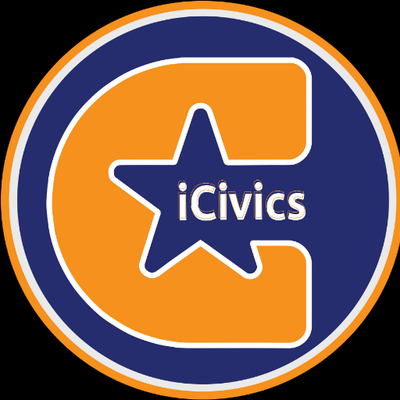 iCivics
Accounting & Finance
United States
Posted on Thursday, March 9, 2023
Description
Who We Are
As an organization, Shaker Heights Schools is proud of the special relationship that exists between the community and the District. Shaker Heights has served as a beacon of educational excellence for more than a century. We take great pride in the rigorous, relevant, and holistic education our young people receive. Students at every grade level are deeply immersed in the renowned International Baccalaureate (IB) philosophy that prepares them for the successful lives they envision. Our leaders and teachers create conditions for learning that propel our students to become caring citizens who are destined to make our community–our world–a better place. We truly believe that a community is known by the schools it keeps. The quality of our schools is a vibrant reflection of our students, families, staff, stakeholders, and the committed Board of Education that supports them.
What You'll Do
Our District is seeking a Treasurer who can effectively lead the comprehensive fiscal stewardship of the District's resources. As Treasurer, you will report directly to the Board of Education and will serve as a senior cabinet member. The Treasurer is responsible for transforming Shaker Heights' financial strategy to support effective budget planning, maximize available funds, and ensure an equitable distribution of resources to enhance access to opportunity, amplify academic outcomes, and support student success based on the District's guiding vision and strategic plan. The leader in this role will be an essential advisor and collaborator with District and city leaders, and is responsible for the strategic and transparent administration and oversight of all financial activities within the Treasurer's office.
Primary Responsibilities (the "What")
The Treasurer will be accountable for the following areas of responsibility:
Strategic Leadership and Budget Architecture
Identify and lead the implementation of strategic financial strategies that maximize available funds, and ensure equitable distribution of resources across the district to support student success.
Provide strategic leadership to develop the district's annual budget and multi-year financial plans in conjunction with the Superintendent, the Operations Director and Board of Education.
Lead, in collaboration with members of the senior leadership team, annual capital planning and monitoring processes so that capital expenditures reinforce broader programmatic goals.
Ensure department heads and school leaders have transparent financial information and budget guidelines to execute a strategic approach to their budgeting process.
Maintain expert knowledge of State and Federal laws governing the oversight of school district finances. Partners with the Ohio State Board of Education, the City of Shaker Heights, state and other local organizations and partners with regard to fiscal impacts and strategy as needed.
Financial Planning Supervision and Communication
Serve as lead representative for the district on budgetary matters in a variety of venues, including public hearings, Board meetings, Finance and Audit committee meetings, media briefings, and external stakeholder and community meetings.
Proactively prepare detailed information for strategic decision making and recommendations.
Collaborate to generate forecasts for all funds, grants and resources, to achieve an annual balanced budget.
Lead the team to facilitate the preparation and presentation of monthly budget reporting and annual projections for all aspects of the Shaker Heights budget; collaborate to ensure accuracy and clarity of analysis and data in reports.
Identify and implement processes which streamline, improve, and update services and operations within the Finance Office.
Department Management and Team Development
Manage the performance and effectiveness of the Finance Office, including the successful implementation of financial and budget goals, effective controls and monitoring of the district's budget, efficient operational processes, and excellent service to schools, district offices and the community.
Direct the receipt, management of investments and expenditures of the district's funds including meeting with credit issuers and external organizations to develop long-term sustainable financing terms and agreements that maximize the districts returns
Forecast short- and long-range cash requirements and obligations as a basis for sound financial and equitable funding mechanisms.
Ensure prompt and accurate responses to public record requests as well as regular state reporting compliance.
Key Competencies (the "How")
The ideal Treasurer candidate will demonstrate the following attributes:
Influence and Innovation
Navigates political structures, relationships, and dynamics to improve results for students.
Challenges ideas to enable financially sound, equitable, student centered decisions.
Prepares the superintendent, cabinet, Board and Finance and Audit committee for effective decision-making conversations, anticipating and organizing key questions and data that support productive discussions to direct key fiscal priorities.
Builds coalitions and works collaboratively with diverse stakeholders at all levels of the organization.
Engages in positive risk-taking and promotes innovative practices to elevate the District's presence and relevance.
Strategic Planning and Effective Execution
Thrives as a systems thinker, and is able to see how individual and department actions impact the overall district operations.
Demonstrates outstanding critical thinking skills, including the ability to analyze data, identify trends, pinpoint problems and root causes, ask probing questions, and develop innovative solutions.
Demonstrates excellent execution and leadership skills and the ability to successfully lead employees in balancing multiple projects with clear deadlines.
Collaborates with civic and political leaders in the commitment to securing more equitable state funding for schools and districts.
Extraordinary Communication
Cultivates trust among team members, District staff, Board, school leaders, and core stakeholders to establish a clear and compelling vision for purposeful engagement and organizational effectiveness that has a direct and measurable impact on student outcomes.
Maintains consistent visibility and accessibility. Communicate effectively, tailoring messages for each audience, context, and mode of communication.
Pushes back thoughtfully when needed to avoid distraction from core priorities and goals in the better interest of student success.
Collaborates effectively across organizational boundaries to achieve meaningful outcomes for Shaker students.
Team Engagement and Purposeful Leadership
Leads a diverse staff with different experiences and working styles.
Gains the trust and respect of all staff, cultivating personal accountability among staff for excellent service, problem solving, and efficient budget process.
Delegates and leverages the team effectively to achieve ambitious goals.
Effectively leads change management with team members in continual process improvement workstream.
Financial Management Expertise
Demonstrates a high level of financial planning and budget management expertise with a multi-million dollar annual budget designed to increase equitable access for stakeholders, and to amplify student achievement outcomes.
Emphasizes the importance of the Finance Office's essential role serving the district's students, families, staff, and community partners in interactions and communication with internal and external stakeholders.
Understands Student-Based Budgeting (SBB) and how to support functional team leaders to build capacity in school leaders to employ equitable, economical, and efficient SBB practices to amplify access and opportunities for students in every school.
Evaluates funding models and identifies opportunities to increase equitable access to resources for historically underserved populations of students.
For More Information:
We strongly encourage interested applicants to review recent Shaker Heights Budget materials available at https://www.shaker.org/Downloads/25PFRRepWrtrPcktNov202211-06-22BOEAprvdPg.pdf.
To view more information about Shaker Heights strategic plan, please visit https://www.shaker.org/strategicplan.aspx and for the long term facilities plan visit https://www.shaker.org/facilitiesplan.aspx.
Requirements
Graduation from an accredited college or university with a Bachelor's in Accounting, Finance, or a related career field. MBA, Masters, and CPA designation preferred.
Hold a School Treasurer's license or eligible for the license from the Ohio Department of Education.
At least ten (10) years of progressive, full-time, professional experience in budget leadership, public policy, public administration, or business management.
Must have direct experience budgeting, budget preparation, financial monitoring, and financial analysis and evidence of success leading and managing a multi-million dollar budget. Public sector work experience is strongly preferred. A minimum of five (5) to seven (7) years of senior level supervisory experience required.
Thorough knowledge of various types of public budgeting practices, policies, procedures, and challenges.
Excellent written and oral communication skills.
Experience in implementing comprehensive financial management systems, practices, and policies for an organization of significant size. Successful change management experience is a plus.
Benefits
Salary for this integral position is competitive, and commensurate with prior experience and will be in the range of $140,000-$160,000. In addition, a comprehensive benefits package will be included in the offer to the finalist candidate.