Community Based Tech Health Equity Fellow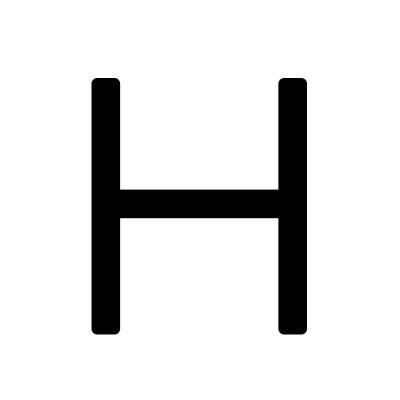 Hopelab
Remote
Posted on Saturday, April 29, 2023
"We have to push back on an instinct that the fixes are quick. There is not a checkbox, where we can say 'do these three things.' But it is a process, and if we can do more in partnership, genuinely, with the communities that have been most affected, that's how we begin to establish trustworthiness." — Marcella Nunez-Smith, M.D
Hopelab is a nonprofit social innovation lab and impact investment organization supported by The Omidyar Group, founded by philanthropists and entrepreneurs Pierre and Pam Omidyar. Working across sectors and geographies, the Omidyars have contributed more than $3 billion to causes ranging from financial inclusion, to human rights, to government accountability, and press freedom initiatives.
Hopelab strives to help create a world in which young people, in particular BIPOC and LGBTQ+ teens and young adults, are thriving, free from barriers to their mental health and wellbeing. We take a systems approach by using our unique research and youth-centered design capabilities, our financial capital, and our networks to positively shift the systems impacting the mental health and well being of all young people - especially those from historically underinvested communities like BIPOC and LGBTQ+. Hopelab does this through a model of: impact investing; advisory services to investors, grantees, and other partner companies and organizations; and development of applied research to innovate in the fields of youth wellbeing and digital engagement.
Hopelab is seeking two Health Equity Fellows (a Translational Science Fellow and a Community-Based Tech Fellow) to explore opportunities related to unmet needs in the wellbeing of young people. The two fellows will be in a cohort together and have the opportunity to support and learn from each other throughout a 6 month fellowship.
The Community Based Tech Fellowship is a unique opportunity to explore how a youth mental health and wellness solution might also strengthen community health and wellness, using an innovative approach, potentially digital tech-enabled. As we focus our work to serve the mental health and wellness of BIPOC and LGBTQ+ young people, the role that community health plays in building and supporting mental health solutions is increasingly important for us to explore. This fellowship is one of two Health Equity Fellowships at Hopelab in 2023.
We seek to collaborate with a fellow who is ready to expand upon the ways community mental health and youth mental health and wellness might be supported through technology and innovation. An ideal fellow is curious about how innovation or tech-driven solutions can support stronger community mental health; provide support at the individual level in addition to generating greater community health and wellness; be created in a more community participatory way or process; or improve relationships between communities and organizations creating solutions to facilitate better mental health outcomes.
Have you been looking for a unique opportunity to experiment with new approaches to strengthen the wellbeing of your community and youth wellness? Do you desire a collaborative and supportive space in which to test out new ideas? Through this fellowship, Hopelab aims to give fellows the space, resources, time, and access to our team to continue developing your point of view and ideas around community based tech and youth mental health. We are particularly excited to support a fellow interested in supporting communities that have been historically underrepresented or inadequately served when it comes to digital innovation and mental health.
Fellowship Structure
The Fellowship will begin on July 24th 2023 and will run for six months
The Fellow's primary focus will be an independent project focused on addressing a youth mental health need in conjunction with community health, and exploring how tech may support this project.
The Fellow will also use their subject matter expertise and network to support the broader work of Hopelab, including (a) twice monthly "office hours" consultation with current members of the Hopelab team and/or projects to advise on ways that we can deepen our network in the community health space (b) two organization-wide presentations: an introductory presentation on your background, areas of expertise, and a concluding presentation on key learnings from your project
This is one of two Health Equity Fellowships at Hopelab in 2023: The Translational Science Fellowship and the Community Based Tech Health Equity Fellowship
Fellowship Benefits
A $50,000 stipend for the six-month fellowship (disbursed at $8,333/month for 6 months)
Dedicated time to explore and launch your community health tech project
Advising, support and partnership from our Equity Innovation Lead as well as Hopelab team members (research, design, and strategy)
Access to our professional networks of leaders in the digital and social innovation and youth co-design space
Sharing and reflecting on your fellowship experience with the Translational Science Health Equity Fellow
Qualifications
You have a background working on, participating in, or thinking about community health in the United States
You have a project that will support youth mental health and wellness and community health that digital tech or innovation may enable.
You have curiosity or direct experience working on digital community health tools, tech-powered solutions, or even non-tech methods that support community based care.
You are interested in bridging gaps where community voice or community health could be better supported or represented in the health solutions created to support the mental health and wellness of young people.
You are interested in and excited to deepen Hopelab's knowledge in: (1) equitable practices that involve or engage communities in the creation, implementation or dissemination of digital (mental) health tools, (2) how organizations can more effectively work with or serve Black, brown and queer communities through a community-centered solution, (3) exploring how individual-based health solutions translate into larger community health benefits or outcomes, or exploring what might be possible shifting to a community health focused lens, (4) communicating your process, learnings, outcomes externally so other organizations can benefit from our collective knowledge.
Application deadline: May 29, 2023
Application requirements:
In addition to a CV/Resume, we request <250-word responses to each of the following questions:
(1) Why do you want to be a Hopelab Community Tech Fellow?
(2) Describe a community health need that supports youth mental health and wellness that you'd like to focus your Fellowship on. Please describe both the health need and your initial thinking on how community-based tech might be applied to help?
(3) Describe your long term and short term professional goals at this point in time.
(4) Describe two experiments you'd like to try that push the boundaries of innovation in community health.
(5) What is something about community health you wish others outside your sector understood better?
Note: This is a Fellowship opportunity, not an employment opportunity with Hopelab.