Manager, Content Production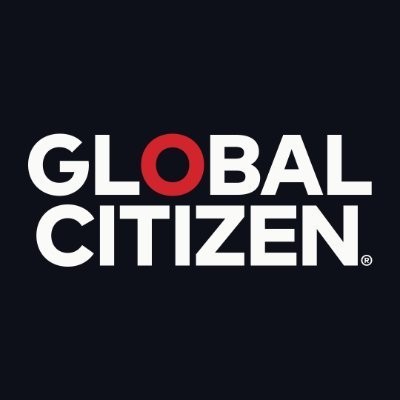 Global Citizen
London, UK
Posted on Tuesday, April 18, 2023
Description
About Global Citizen
Global Citizen is a movement of engaged citizens who are using their collective voice to end extreme poverty. On our platform, Global Citizens learn about the systemic causes of extreme poverty, take action on these issues, and earn rewards for their actions as part of a global community committed to lasting change. Global Citizens have taken over 33.5 million actions since 2009. Today, these actions, in combination with high-level advocacy work, have led to over $43.6 billion being distributed to our partners around the world, impacting 1.29 billion lives in the fight to end extreme poverty.
Position Overview

Global Citizen is hiring a Manager of Content Production to oversee three critical work areas supporting our movement-growing objectives. This content expert will be a triple threat: equal parts content curator, SEO expert, and translations project manager.
The key attributes required of this role are creativity, project management, and the ability to work extensively in CMS and data dashboards. You'll feel equally comfortable whether in a room of product and tech people or a room of editors and writers; be able to work independently and love experimenting with new ways of doing things; and thrive in a busy, fast-paced environment.
You'll have a passion for all forms and formats of digital content and enjoy working across a wide range of projects and responsibilities — with no two days being the same! You'll also get to join a wonderful content team that's fun, creative, hard-working, and deeply team-spirited.
Content curator: This role will work closely with our app product team to create app-first content as well as curate existing content from other platforms for inclusion in the app. You'll work in the CMS, so attention to detail and comfort with working in CMS is a requirement. You'll be a creative partner to the app team, creating and curating the best available content to make our app a go-to place for Global Citizens.
SEO lead: You will also be our SEO lead. You'll manage a list of target keywords, ensure SEO best practices are being followed by our content team, and assign and edit SEO-focused content articles. You'll team up with our Sr. Director of Content Creation and our Head of Audience Development for this work.
Languages manager: As part of our workflow for translated content, you'll also liaise with our translations agency and be responsible for sending and receiving translated content and uploading it into the CMS.
Primary Duties:
Create app-first content, including Challenges, Polls, and Quizzes. You'll come up with great ideas for creative content, write and edit copy, assign creative assets, build in the CMS, and track performance analytics.
Curate app content from other Global Citizen platforms (YouTube, Instagram, etc.)
Serve as in-house SEO expert, ensuring the content team is following best practices, managing a target keyword list, and assigning SEO-driving content.
Be a CMS expert who can easily navigate and program within our CMS to manage any content-related needs in the app.
Requirements
Required Experience:
3-5 years of digital editorial and/or copywriting experience, and working in CMS + digital platforms. You must feel confident in experimenting and troubleshooting new features.
2-3 years of editorial SEO experience, including managing or contributing to an SEO program in a significant way.
Agency management (vetting, engaging, onboarding, and ongoing budget management)
Hiring and managing freelancers (including interviewing, vetting, contracts, and budget / invoices)
Comfortable working with a range of digital content formats
Working in matrixed, start-up environments with shifting priorities.
Benefits
Why Global Citizen?
In this coming decade of action and accountability, Global Citizen will be the leading international voice, educator, and influencer that rallies humanity to take full responsibility and accountability for eradicating extreme poverty. You have a chance to contribute and make this world a better place for all.
More Details
Must be authorized for employment in the United Kingdom
Global Citizen operates on a hybrid work model - 3 days (Tuesday, Wednesday, and Thursday) in our London office and 2 days (Monday & Friday) telecommuting
Salary Range: £34,000 - £45,000
Global Citizen is proud to be an equal opportunity employer and complies with all applicable federal, state, and local fair employment practices laws. Global Citizen strictly prohibits and does not tolerate discrimination against employees, applicants, or any other covered persons because of race, religion, color, national origin, ancestry, disability, medical condition, genetic information, marital status, sex, gender, gender identity, gender expression, pregnancy, age, sexual orientation, military or veteran status, citizenship or any other protected classification under applicable federal, state, or local laws. In addition, Global Citizen complies with the relevant country laws governing employment nondiscrimination in all our international offices. This policy applies to all terms and conditions of employment, including recruiting, hiring, placement, promotion, termination, layoff, recall, transfer, leaves of absence, compensation, and training.