Senior Associate, Loyalty Program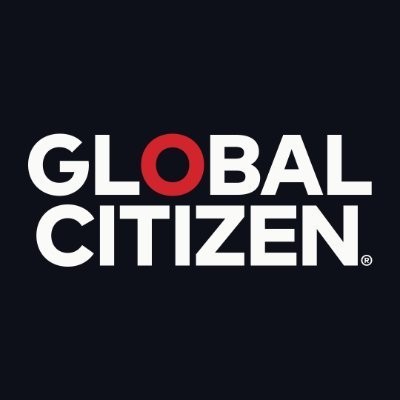 Global Citizen
New York, NY, USA
Posted on Tuesday, March 28, 2023
Description
About Global Citizen

Global Citizen is a movement of engaged citizens who are using their collective voice to end Extreme Poverty Now. On our platform, Global Citizens learn about the systemic causes of extreme poverty, take action on these issues, and earn rewards for their actions as part of a global community committed to lasting change. So far, 30.7 million actions have been taken by Global Citizens, leading to $48.4 billion commitments being made by world leaders, which has affected 1.15 million lives to date.
Summary
As the Sr. Associate for our Loyalty Program, you will play a key role in the day-to-day management of the organization's innovative incentive-based loyalty program, Global Citizen Rewards, helping manage ongoing draws, rewards fulfillment, partner management, and troubleshooting related customer service needs — globally. In this role, the emphasis will be to support securing rewards inventory and managing partners relevant for our global audience.
In the day-to-day, you will help manage a growing inventory of Rewards, supporting partner relationship management, winner communication, and customer service needs. You will work closely with the Director and VP of Global Marketing to ensure the successful implementation of Rewards tactics. You also will collaborate with the rest of the Marketing team – Email, Editorial, Product & Design, and Video – to support various program and organizational priorities.
As the Sr Associate, Loyalty, you will be a valued team member, dedicated to growing the Global Citizen community.
You will report to the Director of Global Marketing, User Engagement & Loyalty Program.
RESPONSIBILITIES
Manage member services related to Rewards via Salesforce Service Cloud by: answering user questions, troubleshooting and resolving challenges, and coordinating winner logistics.
Help manage partner relationships, supporting the Director of Global Marketing, as needed. This could include: securing necessary approvals, providing necessary winner details, providing impact reports, scheduling / facilitating virtual or in-person experiences. Support Director of Global Marketing to pitch new partners and grow existing relationships, including helping to develop pitches, implement deliverables, and report on performance.
Focus on securing and implementing in-kind global partnerships to help fill available rewards inventory for all eligible markets, month to month.
Support local markets in managing local partners and Rewards inventory.
Support Rewards Marketing by helping to create necessary assets for social, email, and other promotions, including copy, images, and video; work with our Social team to create toolkits and manage promotional calendars to provide visibility into planned activities teamwide. Schedule and post social promotions as needed.
Manage administrative needs for the Global Rewards program, including: uploading inventory to our backend system, managing "guest list" rewards, and managing Live Nation / Ticketmaster rewards.
Flag product challenges encountered by users and by the Rewards team; work with the product team to resolve; contribute to team discussions about product improvements to improve performance of the Rewards program.
Requirements
Skills Required
3-5 years of experience
Experience working in rewards/loyalty based initiatives, a plus.
Excellent written and verbal communication skills
Must be highly organized, detail-oriented, resourceful, and adept at prioritizing and juggling multiple projects at once to meet tight deadlines.
Strong analytical skills and project management with the ability to work creatively in a problem-solving environment and to generate data-driven insights.
Professional demeanor with a can-do attitude, willingness to roll up sleeves, strong teamwork skills, comfortable in a highly collaborative, fast-paced and dynamic team culture.
Basic photoshop skills and familiarity with Salesforce Service Cloud, a plus.
Existing relationships with global lifestyle brands, particularly ones that resonate with a millennial or Gen-Z audience, a plus.
Benefits
Benefits
Why Global Citizen?
In this coming decade of action and accountability, Global Citizen will be the leading international voice, educator, and influencer that rallies humanity to take full responsibility and accountability for eradicating extreme poverty. You have a chance to contribute and make this world a better place for all.
More Details
Must be authorized for employment in the Untied States
Global Citizen operates on a hybrid work model - 3 days (Tuesday, Wednesday, and Thursday) in our NYC office and 2 days (Monday & Friday) telecommuting.
Full-time, ongoing employees are eligible for a competitive benefits package: Medical, dental, vision, and life insurance; commuter benefits; 403(b) retirement savings + employer match; generous paid time off (vacation, sick, and holidays); paid parental leave; employee discounts; FSA/HSA; Professional Development Assistance; EAP.
Salary Range: $52,000 - $58,000
Global Citizen is proud to be an equal opportunity employer and complies with all applicable federal, state, and local fair employment practices laws. Global Citizen strictly prohibits and does not tolerate discrimination against employees, applicants, or any other covered persons because of race, religion, color, national origin, ancestry, disability, medical condition, genetic information, marital status, sex, gender, gender identity, gender expression, pregnancy, age, sexual orientation, military or veteran status, citizenship or any other protected classification under applicable federal, state, or local laws. In addition, Global Citizen complies with the relevant country laws governing employment nondiscrimination in all our international offices. This policy applies to all terms and conditions of employment, including recruiting, hiring, placement, promotion, termination, layoff, recall, transfer, leaves of absence, compensation, and training.