IT Engineer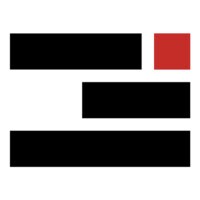 Freedom of the Press Foundation
IT, Education
New York, NY, USA
Posted on Thursday, May 18, 2023
IT Engineer (New York City)
Freedom of the Press Foundation, a non-profit organization dedicated to supporting independent journalism and press freedom, is seeking an IT Engineer to join our infrastructure team.
We're a 30-person organization (and growing), with a small office presence in New York City, and most staff members working remotely. Infrastructure is a small team in the engineering department with a range of devops, security, and IT skills and responsibilities.
As an IT Engineer, you will be responsible for ensuring that our IT infrastructure runs smoothly, efficiently, and securely. You will work closely with our staff, in-person and remote, to troubleshoot and resolve technical issues as well as help plan and implement infrastructure upgrades.
This is a full-time position based in our Brooklyn office (with flexibility around work-from-home days). Applicants must be based in the New York City area or willing to relocate.
Responsibilities
Your responsibilities include:
Provide hands-on support and troubleshooting for a mixed Mac/Linux environment, addressing end-user issues and troubleshooting technical problems as needed

Proactively share security and usability tips and recommendations for in-office and remote work

Maintain and manage network infrastructure within the New York office, ensuring optimal performance, security, and availability

Develop and implement secure protocols to ensure systems security and data confidentiality

Conduct manual and automated vulnerability assessments to identify and mitigate risks to the organization's IT infrastructure

Monitor logs and alerts to identify and respond to incidents in a timely manner

Contribute to IT policy decisions that are both financially and culturally appropriate given the size of our organization

Lead the IT portion of onboarding and offboarding processes

Maintain documentation systems as changes in access, asset management, and environment occur
What we're looking for
It's fine if you don't hit all of these; we're looking for candidates of all backgrounds with a variety of experience and welcome individuals who may not have a traditional STEM background but have a passion for learning, support, and problem-solving using technology:
Bachelor's degree in Computer Science, Information Technology, related field, or comparable job experience

Minimum 3 years of experience in IT support, systems administration, or a similar role

Strong working knowledge of Mac and Linux operating systems, networking protocols, and hardware

Familiarity with access management, user authentication, and authorization processes

Excellent problem-solving and critical-thinking skills

Strong written and verbal communication skills, with the ability to explain technical concepts to non-technical audiences

Ability to prioritize tasks and work independently as well as collaboratively within a team

Must be based in New York City area or willing to relocate

Familiarity with cloud-based services and infrastructure

Familiarity with asset tracking platforms (e.g., GLPI)
Interview process
The interview process will have three stages:
After a short intake call, candidates will be asked to complete a written task (focused on how they would approach the role).

Candidates will meet with a first interview panel of three that includes representatives from the Infrastructure team, the Operations team, and the Program Manager.

Candidates will meet with a second interview panel with the Executive Director, the VP of Engineering, and the Chief Information and Security Officer.
Career paths
IT Engineers build and demonstrate skills in systems/network administration, technical support, IT policy, and infrastructure management. Those skills may set the person in this role up for career paths including the following, at FPF or with a future employer:
Seniority as an IT Engineer. Titles such as "Senior IT Engineer" reflect increased breadth of responsibility (e.g., for conceptualizing and leading complex technical projects independently).

DevOps and security engineering. FPF's infrastructure team maintains soft boundaries between roles, and the person in this role will have opportunities to learn from team members responsible for security, website and developer and operational infrastructure.

IT/infrastructure management. Given that FPF is a small organization, this role has significant involvement in policy/process decisions that impact the entire organization. There are also opportunities to lead meetings & organize projects. This sets people in this role up to pursue leadership opportunities, especially in the IT/infra domain, including the mentoring of junior IT/infra team members.
The software we develop is open source, and we always look for opportunities to contribute technical changes to upstream projects we rely on, including in the infrastructure field. This may prepare the person in this role for future opportunities in the open source space.
Working with us
If you think you'd like to be a part of our team, please submit a short cover letter and resumé by June 7, 2023.
This is a full-time role with a competitive nonprofit salary in the range of $90,000 to $110,000, depending on experience and location. This position reports to FPF's VP of Engineering.
FPF provides health, dental and vision insurance (via Aetna); 20 days of personal time off, in addition to all federal holidays and the week between Christmas and New Year's; paid parental leave and a generous 401(k) program. Freedom of the Press Foundation matches your 401(k) contributions dollar for dollar, up to 4 percent of your gross salary.
FPF seeks to foster a culture of continuous learning, both at an individual and organizational level. To that end, team members can spend 4 hours per week on self-directed learning, and each team member has an allocated stipend for professional development.
To mitigate against overwork, exhaustion and "crunch time", our policies also include flexible work schedules, autonomous rebalancing of hours worked, and dedicated learning time to support self-directed professional development.
FPF is strongly committed to creating a diverse and inclusive community. We warmly welcome members of traditionally underrepresented communities to apply, including people of color, LGBTQ+ folks and people with disabilities.
FPF does not discriminate on the basis of an individual's sex, age, race, color, creed, national origin, alienage, religion, marital status, pregnancy, sexual or reproductive health decisions, sexual orientation or affectional preference, gender identity and expression, disability, genetic trait or predisposition, carrier status, citizenship, veteran or military status and other personal characteristics protected by law.