Program Officer, Southern Africa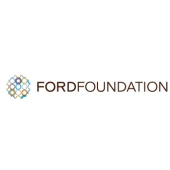 Ford Foundation
Operations
Johannesburg, South Africa
Posted on Tuesday, November 7, 2023
Instructions for Internal Applicants:
Attention Current Ford Foundation Employees: To submit an application for posted positions, please close this window and log into your Workday account and apply through the Career worklet.
Instructions for Applicants:
Please read the following carefully before beginning the online application process. You have two options.
1. If you are just joining our general Talent Pool, click on Get Started in the Introduce Yourself section and please disregard the instructions for applicants below.
2. To be considered for employment for this specific position/job at Ford Foundation, please complete our online employment application by clicking on the Apply button. Your application and all required attachments must be submitted for each individual job post for which you are interested in applying. If there is an application deadline, please ensure that your application is submitted by the deadline. Once you submit your application you will not be able to edit your application.
DEADLINE TO APPLY: DEC 4th 2023
BACKGROUND
Addressing inequality is a key focus of the Ford Foundation globally. Unequal access to, and engagement with, government is a fundamental driver of inequality, leading to the adoption and implementation of policies that privilege the already powerful. Many countries in southern Africa are among the most unequal in the world, and this needs to be addressed urgently if instability and violence in the region are to be effectively addressed. We are already seeing signs of unrest brought about by high levels of unemployment in the region. The failures of some governments have resulted in the movement of people across borders, resulting in untold suffering and Afrophobia in countries like South Africa. A disregard for human rights is on the rise in several countries, often resulting in people being excluded from decision-making processes on issues that affect their lives.
The primary goal of the NRCC program in the Southern Africa region is to ensure that companies' and governments' policies and practices related to energy transition and mining better reflect the expressed needs of communities most impacted by patterns of investment and disinvestment in these sectors. The challenge in the region is that public institutions that are meant to ensure that communities meaningfully participate in and have a say over whether mining and energy related investment happens on their lands are failing to do so. As a result, collusion between governments and the private sector results in communities being rendered invisible. This, in turn, can drive polarization and violent conflict between communities most impacted by mining and governments and the private sector.
In all its programs, the Foundation strives to work with critical stakeholders and partners in government, civil society, private sector and the donor community including local philanthropies in the region.
SUMMARY DESCRIPTION
The Ford Foundation, Southern Africa office seeks a dynamic, innovative Program Officer to be part of a team that is driving and shaping the foundation's social justice work in the Southern Africa region. Reporting to the regional director, the Program Officer will support the implementation of the strategy of the Office for Southern Africa (OSA) and the broader social justice goals of the Foundation globally. The OSA strategy focuses on: gender-based violence ,natural resources governance, and protection of human rights defenders.
This role will primarily support the Foundation's work on Natural Resources and Climate Change (NRCC). The ideal candidate should have knowledge of natural resources governance and the following climate related issues: land and community rights, benefit sharing, accountability and transparency in relation to energy transition and resource extraction. Candidates should have a commitment to reducing social inequality and bring an intersectional lens and gender analysis to this work.
RESPONSIBILITIES
The Program Officer is responsible for the development and implementation of a grant portfolio and ensuring all related activities (grant making, convenings, thought leadership, civil society strengthening, government relations) are designed to deliver on the NRCC goals and strategies.
They will assess and analyze the landscape of organizations and identify which actors to work with to shape agendas that would promote specific strategic outcomes and make grants to this end.
The Program Officer shares lessons with Foundation colleagues worldwide; collaborates broadly with the Southern Africa office team; collaborates with other members of the global NRCC team; and serves as a 'connector' of grantees. They work with leaders in a variety of sectors on issues of common concern to leverage resources towards common goals.
More specifically as part of a multi-disciplinary team, the OSA Program Officer will:
Manage, monitor and coordinate a grants portfolio, including: annual grant planning, identifying and working with the Foundation's grantees to develop proposals for grant recommendations, undertaking periodic reviews of progress with grantees, performing grantee site visits, and reviewing financial and narrative reports from grantees.

Contribute to the ongoing development and implementation of team strategies, working to fulfill the Foundation's Southern Africa Office and the international NRCC program goals.

Develop grant making activities in a team-oriented way, that are aligned with global and local strategy goals, and designed to achieve significant and scalable impact.

Contribute to ensuring that intersectional programming is realized across all lines of work.

Develop and implement grantee convenings and reflections to strategize and review opportunities, challenges and advances.

Participate in the implementation of capacity building initiatives for all grantees of the OSA.

Recommend and participate in learning and evaluation activities to guide the evolution of programmatic work, promote exchange and strategic partnership.

Represent the Foundation and its work to the government, media, academia, business, philanthropic and civic leaders through meetings, updates, speeches, briefings and interviews, with guidance from the Regional Director.

Play a leadership role within the team, working toward and influencing team collaboration, team building and team effectiveness, modeling these skills for the team.

Serve as a mentor and coach to Program Associate and Program Assistant.
QUALIFICATIONS
Undergraduate degree plus a minimum of 8 years leading impact-driven strategies and/or subject-matter expertise in a relevant thematic area, (e.g., natural resources policy, natural resource governance, public policy, environmental sciences, rural development, geography, law, social sciences and economics) or equivalent combination of education and experience.

Demonstrated knowledge of natural resource governance, extractive industries, benefit sharing, and energy transition.

Experience in multiple countries in Southern Africa, demonstrated collaboration with civil society, and a perspective informed by the global context.

Deep understanding of the social, cultural and political context of Southern Africa, especially South Africa and the geopolitical landscape.

Familiarity with natural resource governance policy at the national, regional or global levels, community based natural resource management, and/or rural development,

Experience applying an intersectional lens and gender analysis to the work.

Excellent written and oral communication skills in English.

Exceptional leadership presence – internally and externally.

Superb analytical skills and ability to strategize, plan, prioritize and identify/assess opportunities, challenges and institutions with which to engage.

Exceptional communications skills – strong active listening skills, constructive verbal and written skills, strong public presentation skills.

Demonstrated ability to be a collaborative and productive member of a team, respecting differences while working toward shared goals, comfort with periods of ambiguity, constructive participation in ongoing organizational development.
Ability to work well with colleagues, consultants, funders, and grantees across many diverse cultures and backgrounds.
PHYSICAL REQUIREMENTS
This position is primarily a sedentary role. However, the position also requires behind the desk administrative work related to grant making. The person in this position may need to occasionally move about inside the office to liaise with internal staff, access files, office machinery and a copy machine/printer. Additionally, domestic/international travel will be expected (approximately 30%) to visit grantees and attend discussions, convenings, workshops, retreats and conferences.
SALARY: Salary is based on experience and on the Foundation's commitment to internal equity. A generous benefits package is provided.
LOCATION
Johannesburg, South Africa
TARGET DATE
First Quarter 2024
DEADLINE TO APPLY: DEC 4th 2023
Alignment to Culture and Values
Commitment to the Foundation's mission and core values of equity, openness, collaboration, trust, accountability and urgency

Personal qualities of humility, capacity for self-reflection, and a sense of humor

Discretion and ability to handle confidential issues

Action-orientated and entrepreneurial self-starter who can work well independently and in teams
Benefits
Hybrid Workplace and Flexible Work Arrangement policies

Medical and dental benefits for employee and immediate family on first day of work

Retirement savings account with matching company contributions of up to 13%

Three weeks' paid vacation in first year of work; four weeks in subsequent years

Tuition Reimbursement

Office closed the week between Christmas and New Year's Day

Professional development initiatives for growth

Generous parental leave (maternal and paternal) during new child's first year (born into family or adopted)
Equal employment opportunity and having a diverse staff are fundamental principles at The Ford Foundation, where employment and promotional opportunities are based upon individual capabilities and qualifications without regard to race, color, religion, gender, pregnancy, sexual orientation/affectional preference, age, national origin, marital status, citizenship, disability, veteran status or any other protected characteristic as established under law. The Ford Foundation does not discriminate against formerly incarcerated individuals.