Investment Analyst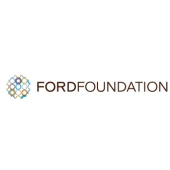 Ford Foundation
IT
New York, USA
Posted on Saturday, October 28, 2023
Instructions for Internal Applicants:
Attention Current Ford Foundation Employees: To submit an application for posted positions, please close this window and log into your Workday account and apply through the Career worklet.
Instructions for Applicants:
Please read the following carefully before beginning the online application process. You have two options.
1. If you are just joining our general Talent Pool, click on Get Started in the Introduce Yourself section and please disregard the instructions for applicants below.
2. To be considered for employment for this specific position/job at Ford Foundation, please complete our online employment application by clicking on the Apply button. Your application and all required attachments must be submitted for each individual job post for which you are interested in applying. If there is an application deadline, please ensure that your application is submitted by the deadline. Once you submit your application you will not be able to edit your application.
SUMMARY DESCRIPTION
The Investments division is hiring an Investment Analyst to join the Private Markets team. Reporting to the Director of Private Equity, the Analyst will be a key part of the team responsible for sourcing, analyzing and managing investment manager relationships for the Foundation's portfolio of private investments, which, in aggregate, comprises approximately 43% of the Foundation's $15 billion endowment. The private investment portfolio includes private equity, natural resources, and real estate investments.
The Analyst will be responsible for supporting the Director and Associate Directors of the private investments team as they (i) oversee and manage Ford's existing private equity, natural resources, and real estate portfolios, (ii) look for new private investment managers to potentially add to Ford's portfolio, (iii) prepare for regular update meetings with Ford's president and investment committee, (iv) further build out and maintain the private investments team's analytics, processes and infrastructure, and (v) pursue various ad hoc research projects.
The ideal candidate will be a detail-oriented, organized, problem-solver who brings strong quantitative skills and technical expertise. This position is an excellent opportunity for someone eager to learn more about investment management concepts from a collaborative and inclusive team.
RESPONSIBILITIES
Principal duties and responsibilities include, but are not limited to:
Prepare quarterly investment performance reporting

Review and verify other regular quarterly reporting, including cash flow analyses and attribution reports

Create, analyze, and present portfolio-level and market/benchmark-level research analytics for the Privates team and Chief Investment Officer

Attend and summarize (in written form) meetings with investment managers

Formulate and defend opinions on potential new investments

Create slides for Investment Committee meetings

Lead the relationship between Ford Foundation and PE service providers (Pitchbook and Burgiss)

Act as liaison between the Private investment team and Finance department

Maintain the Privates web portal
QUALIFICATIONS
Bachelor's degree in finance, business, economics, engineering or a related field plus a minimum of 2-3 years of work experience, or equivalent combination of education and work experience

Strong analytical skills and highly detail-oriented nature

Demonstrated passion for investing

Superior quantitative skills and technology proficiency, including advanced Excel and intermediate/advanced Powerpoint skills

Team orientation and collaborative work style

Strong time management skills

Excellent written and verbal communication skills

Familiarity with intermediate investment management concepts, including: performance measurement and attribution, risk measurement and management, and understanding of capital markets and diverse investment strategies

Some experience evaluating investments from an institutional and/or long-term perspective

Progress toward a CFA is a plus

Willingness to be based in New York City and work in the office 3 days per week
PHSYCIAL REQUIRMENTS
This position is primarily a sedentary role. However, the person in this position may need to occasionally move about inside the office to liaise with internal staff, access files, office machinery and a copy machine/printer.
The Ford Foundation is committed to providing access, equal opportunity and reasonable accommodation for individuals with disabilities in employment, its programs, and operations. As part of this commitment, the Foundation will ensure that persons with disabilities are provided reasonable accommodations. If a reasonable accommodation is needed to participate in the job application process, please contact talentacquisitionhr@fordfoundation.org.
Location: The position is based in our New York office.
SALARY: The Ford Foundation is committed to practicing salary transparency. The minimum salary for this position is $125,000 and the maximum is $145,000. This position is eligible to participate in the Foundation's Investment Division annual incentive award plan.
#LI-Hybrid
Alignment to Culture and Values
Commitment to the Foundation's mission and core values of equity, openness, collaboration, trust, accountability and urgency

Personal qualities of humility, capacity for self-reflection, and a sense of humor

Discretion and ability to handle confidential issues

Action-orientated and entrepreneurial self-starter who can work well independently and in teams
Benefits
Hybrid Workplace and Flexible Work Arrangement policies

Medical and dental benefits for employee and immediate family on first day of work

Retirement savings account with matching company contributions of up to 13%

Three weeks' paid vacation in first year of work; four weeks in subsequent years

Tuition Reimbursement

Office closed the week between Christmas and New Year's Day

Professional development initiatives for growth

Generous parental leave (maternal and paternal) during new child's first year (born into family or adopted)
Equal employment opportunity and having a diverse staff are fundamental principles at The Ford Foundation, where employment and promotional opportunities are based upon individual capabilities and qualifications without regard to race, color, religion, gender, pregnancy, sexual orientation/affectional preference, age, national origin, marital status, citizenship, disability, veteran status or any other protected characteristic as established under law. The Ford Foundation does not discriminate against formerly incarcerated individuals.