Director, Government Affairs & Policy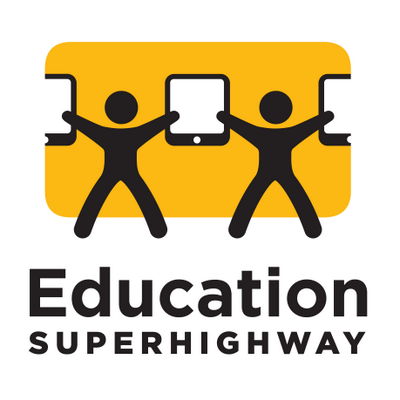 EducationSuperHighway
Washington, DC, USA
Posted on Thursday, April 13, 2023
The Organization
EducationSuperHighway (ESH) works to bridge the digital divide by bringing free internet access to households in America's most unconnected communities. We believe that broadband is one of the most transformative technologies of our generation and can provide all Americans with equal access to education, healthcare, and economic opportunities. But every household needs high-speed broadband to make that opportunity a reality.
ESH was founded with the mission of upgrading the Internet access in every public school classroom in America. The pandemic has made it clear that home Internet is essential not only for education. We now have a historic opportunity to connect the 18 million homes that cannot afford high-speed broadband. ESH is an essential catalyst in that effort, building public-private partnerships to identify and connect the unconnected. We are a highly collaborative, entrepreneurial team. We are driven to accomplish our mission with urgency.
Equity is more than a commitment at ESH, it is the foundation of our mission. We are fully dedicated to having a staff who come from communities that are most impacted by the digital divide. We especially encourage people of color, LGBQ people, transgender and gender non-conforming people, and people with disabilities to apply. As an ESH team member you must understand the unique responsibilities and accountabilities of a diversity, equity, and inclusion focused organization.
The Role
EducationSuperHighway is seeking an experienced professional with federal public policy experience who will play a key role in the development and execution of EducationSuperHighway's public policy strategy and will be responsible for developing and managing relationships with members of Congress, federal agencies including the FCC and NTIA, and public interest groups in and around Washington, D.C. This role reports to the Vice President, Government Affairs & Policy.
You will also be responsible for monitoring, researching, and analyzing proposed legislative and regulatory developments and their impact on EducationSuperHighway's mission. The person in this role will also work on advancing and informing national policy debates around ESH's mission to close the digital divide in America's most unconnected communities, and help to inform ESH policy positions at the state and local level. You will also lead the No Home Left Offline coalition, a group of organizations across multiple sectors, led by ESH to advocate to state and federal policymakers on the development, inclusion, and implementation of equitable policies that ensure that all households have access to reliable, affordable, high-speed broadband.
You'll work with ESH in-house and external policy resources as well as our analytics and marketing teams to develop messaging, presentations, and public comments that support our policy positions on Digital Divide issues. You'll help create and execute strategy to advance ESH's federal, state, and local policy objectives.
About You:
Have 7+ years of relevant government affairs/public policy work experience (i.e. telecom policy, FCC, NTIA, Congressional office)
Possess a strong understanding of broadband-related programs and issues, including the Affordable Connectivity Program
Display a track record of strategic thinking and effective collaboration with government stakeholders
Ability to quickly establish trusted relationships and credibility with federal policymakers and influencers. Existing relationships with tech policy-focused policymakers, thought leaders and/or public interest groups a plus.
Experience developing policy messaging and drafting public comments.
Excellent communications skills, both written and verbal, with the ability to translate complex topics into simple, understandable messaging for non-technical audiences.
Strong research, analytical, and decision-making skills.
Ability to spend a substantial amount of time interfacing in-person with stakeholders in Washington, D.C.
Passionate about our mission to close the digital divide.
Role Logistics:
Remote
Full Time
Salary Range : $120,000-$150,000.00
Travel: 10% or less
Preferred start date: May 15, 2023
The salary for this position depends on your prior work experience. You will have an opportunity to discuss salary in more detail after you begin the application process. We believe in compensating staff members fairly in relation to each other, their qualifications, and their impact on behalf of the organization and take internal equity seriously. Staff who are meeting expectations generally receive an annual merit increase. ESH conducts regular benchmarking; based on this external data, some salaries may also receive market adjustments to keep pace with relevant competition in similar roles.
ESH offers generous benefits, including comprehensive health, dental, and vision insurance, a flexible time away policy, remote work benefits, parental leave, and pre-tax deductions enabled for a variety of needs, including a 403(b) plan for retirement savings, health and dependent care, and commuting costs.
We believe in the creativity, connection, and collaboration that happens when people work together face-to-face and we believe in giving people flexibility to focus and balance personal priorities. Although we work remotely, ESH sponsors travel to gather together 3-4 times a year in a US-based city.
To apply, please submit a resume detailing your experience.
EducationSuperHighway is an Equal Opportunity Employer. We are committed to a work environment that supports, inspires, and respects all individuals and in which personnel processes are merit-based and applied without discrimination on the basis of race, color, religion, sex, sexual orientation, gender identity, marital status, age, disability, national or ethnic origin, military service status, citizenship, or other protected characteristic. Studies have shown that women and people of color are less likely to apply for jobs unless they believe they check all the boxes listed in a job description. We are most interested in finding the best candidate for the job, and that candidate may come from a less traditional background. We encourage you to apply, even if you don't believe you meet every one of our qualifications described.