🙋🏽‍♂️Communication and Donor Engagement Intern (LA-based, Volunteer)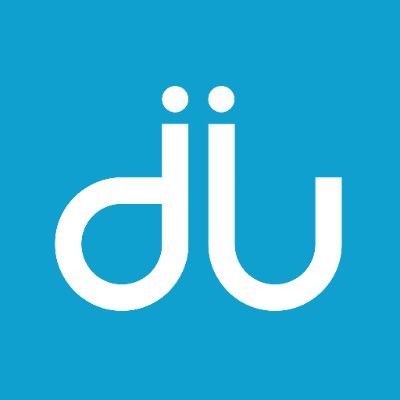 Duet
Sales & Business Development
Posted on Thursday, March 2, 2023
Duet
is an online philanthropic platform that enables donors to provide meaningful aid to beneficiaries in a more dignified, efficient, and personal way. Beneficiaries request the exact items they need to rebuild their lives — from local stores right in their own communities — and donors pay for those items on their behalf. Duet is currently operational in Lesvos, Greece (working with resettling refugees) and Los Angeles, California (working with youth who previously experienced homelessness).
We are a group of 7 USC students and recent graduates who are building Duet out of the
Innovation in Engineering Design for Global Challenges
class. We have been operating since March 2019: since then, we have facilitated over $15,000 in donations and built a donor community of over 150 members.
Duet is currently registered as a nonprofit, and is pending 501(c)(3) status.
Duet is looking for a self-motivated and collaborative Communication and Donor Engagement Intern to help build our unique and modern marketplace approach towards effective philanthropy. You will help create and maintain Duet's online presence, help manage donor/partner relationships via social media, and be trained in communicating with our Greece-based beneficiaries.
You will play a central role in an agile nonprofit organization that is serious about using technology for social good.
Our product consists of a donor-facing website, a fully-automated item request/pickup system used by 25+ (and counting) refugee families halfway across the globe, and a stores portal for store owners in Greece to manage their inventory of requested items. Our beta LA product consists of a similar systems allowing the donation of nutritious and warm meals to at-risk youth.
Report to and collaborate with the CEO, COO, and Head of Partnerships and Programs
Complete daily communication with Greece-based beneficiaries on both the Duet and Duet Refugee facebook pages
Improve our FaceBook Messenger response rate
Complete daily engagement efforts on Instagram, Facebook, and Twitter; including posts, stories, DMs, DM replies, response comments, and comments/likes on relevant accounts
Work on discovering and initiating partnership relations
Work on discovering and initiating new donor relations
Stay up to date with all new marketing, CRM, social media, and word processing tools and strategies
Contribute to short-term and long-term communications and donor engagement strategy discussions
This position might be a great fit if:
You have prior experience with marketing, social media management, sales, or fundraising
You are a strong writer and can communicate clearly
You have experience using social media accounts and marketing for brands or campaigns
Outside of technical proficiency, we are looking for people with:
Strong analytical and communication skills
A strong interest in using technology for social impact causes
(An expected graduation date of May 2021 or later)
Duet offers an opportunity to improve real lives, solve hard problems, and to make the world a smaller, friendlier place. You will gain firsthand experience with all parts of a modern philanthropy solution (a great resume boost!), while being a part of a supportive and engaged team of fellow change-makers who are determined to grow this into a sustainable long-term venture.
Assuming all goes well, there is also the possibility of extending this internship into a permanent position past Summer 2020. Join us in rebuilding lives, together.
Please send your resume/CV to hello@giveduet.org along with a short cover letter detailing your interest in the position.