Technology Director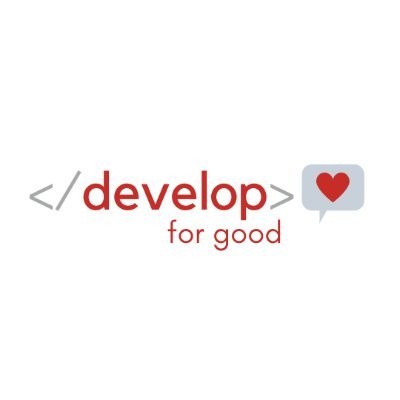 Develop for Good
Part-time
Remote
45 USD per hour
Posted on Friday, February 24, 2023
💜 Who we are: Develop for Good is a tech nonprofit startup that provides affordable, custom engineering and design services for other nonprofits. We design and develop websites, web and mobile apps, and data projects by pairing our clients with teams of vetted talented and diverse tech student volunteers from colleges everywhere. Since 2020 and over the course of 112,000 volunteer hours, Develop for Good has supported 1,300 volunteers on over 100 projects with clients including UNICEF, the World Health Organization, and the Smithsonian Institution. Born at Stanford, Develop for Good has been funded by several Silicon Valley tech companies and featured on Forbes, TechCrunch, and TED. Ultimately, we aim to empower the tech leaders of tomorrow to learn by doing good.
📌 General function: Under the supervision and direction of the Executive Director, the Technology Director serves a critical function for Develop for Good by managing the organization's technical operations, infrastructure, and project repositories. The Technology Director is also responsible for the creation, refinement, and maintenance of technical resources and guides for participants in DFG's program.
📋 Supervisory responsibilities:
Trains volunteer Product Leads and/or Managers on maintaining development projects during active program.
Answers technical questions from main program's volunteer students on an ad-hoc basis.
✅ Duties/Responsibilities:
Creates and enforces development, implementation, and testing processes for the organization's nonprofit projects; develops step-by-step walkthroughs and manuals.
Organizes and maintains internal repositories of nonprofit projects and library of custom components.
Creates boilerplate templates to use as starting points across common project types.
Assist volunteer students with technical challenges as a last-resort help line.
Creates educational content and guides to address common technical obstacles across project types.
Improves and maintains internal technical handbooks and existing guides for development best practices and milestones to hit in 16-week program.
If needed, recruits and manages additional talent to assist with duties.
Executes such other duties as designated by the Executive Director.
🎓 Education and requirements:
Bachelor's degree in Information Technology, Computer Science, Information Systems, or a related field required; additional graduate degree in a technical or education field preferred.
Highly experienced in management, mentorship, and/or teaching; prior experience as a computer science Teaching Assistant a plus.
Required expertise in processes including: server access management, Github maintenance, DevOps, stage & production, code reviews, Quality Assurance/testing, and capturing metrics.
Prior hands-on experience and deep familiarity with popular web and mobile app development frameworks, especially React, React Native, Express/Node, and BaaS platforms like Firebase.
Highly experienced in project management, supervising technology teams, and overseeing multiple technology projects.
Strong interpersonal skills and ability to effectively communicate, break down, and walk through complex technical topics or processes.
Must be motivated to empathize with and support professionals and college students from diverse backgrounds.
Must be willing to work flexible hours, some evenings, and occasional weekends.
Residence in the San Francisco Bay Area preferred to potentially attend networking events; residence in the state of California heavily preferred.
💸 Compensation
The Technology Director role is an hourly, part-time employee or contractor position, depending on what state the candidate resides in. Compensation is $45/hour for 10-20 hours/week.
🙌 Benefits
Make a tremendous, far-reaching impact for thousands of students, nonprofits, and their beneficiaries in a fast-paced tech nonprofit startup.
Unparalleled opportunity to expand professional network with industry professional mentors, nonprofit executives, corporate partners, talented college students + recent graduates, and high net worth philanthropic supporters.
Fully remote company, meaning you can work from any place and at any time as long as the work gets done.
📝 Application
✉️ Email team@developforgood.org with any questions.
Develop for Good is an equal opportunity employer.
See more open positions at Develop for Good