Mentorship Director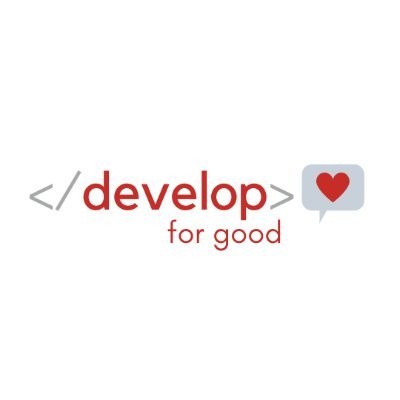 Develop for Good
Part-time
Remote
30 USD per hour
Posted on Friday, February 24, 2023
💜 Who we are: Develop for Good is a tech nonprofit startup that provides affordable, custom engineering and design services for other nonprofits. We design and develop websites, web and mobile apps, and data projects by pairing our clients with teams of vetted talented and diverse tech student volunteers from colleges everywhere. Since 2020 and over the course of 112,000 volunteer hours, Develop for Good has supported 1,300 volunteers on over 100 projects with clients including UNICEF, the World Health Organization, and the Smithsonian Institution. Born at Stanford, Develop for Good has been funded by several Silicon Valley tech companies and featured on Forbes, TechCrunch, and TED. Ultimately, we aim to empower the tech leaders of tomorrow to learn by doing good.
📌 General function: Under the supervision and direction of the Executive Director, the Mentorship Director serves a critical function for Develop for Good by recruiting, training, and managing technology industry professional mentors from corporate partners and the tech community at-large. The Mentorship Director is responsible for the success of Develop for Good's mentorship program, the management of its volunteers, mentors, and mentees, and the corporate relationships forged through mentorship relationships.
📋 Supervisory responsibilities:
Recruits, onboards, and trains industry professional mentors.
Is the main point-of-contact for all matters mentorship-related for industry professional mentors and student mentees.
✅ Duties/Responsibilities:
Sources corporate leads to pursue for our mentorship program—an employee volunteer engagement service.
Develops and executes a marketing plan and communications kit to source mentor volunteers within partnering companies, and additional individual professional mentors externally.
Develops and executes a plan to recruit and train industry professional mentors.
Develops and maintains mentorship program guidelines and resources to ensure program effectiveness.
Oversees internal volunteer management team for mentor screening.
Develops and conducts mentor orientation and training.
Organizes and coordinates mentorship virtual events.
Maintains communication through email, written reports, conference calls, and individual conversations with corporate partners and mentors.
Addresses questions and concerns of active mentors and mentees during program.
Collects and incorporates feedback from mentors and mentees into future iterations of program.
See that the mentorship program's activities are in support of Develop for Good's mission.
Executes such other duties as designated by the Executive Director.
🎓 Education and requirements:
Work experience in a Corporate Social Responsibility role at a technology company or in a college education setting heavily preferred.
A postsecondary degree or significant experience in technology and college education-related fields preferred.
Must be a skilled and empathetic communicator with excellent written and verbal English communication ability.
Marketing experience is a plus.
Must be able to work with professionals and college students from diverse backgrounds.
Must have an outgoing and engaging personality (we want you to enjoy this very people-facing role!).
Must be willing to work flexible hours, some evenings, and occasional weekends.
Residence in the San Francisco Bay Area preferred to potentially attend networking events to strengthen corporate relationships; residence in the state of California heavily preferred.
💸 Compensation
The Mentorship Director role is an hourly, part-time employee or contractor position, depending on what state the candidate resides in. Compensation is $30/hour for 10-20 hours/week.
🙌 Benefits
Make a tremendous, far-reaching impact for thousands of students, nonprofits, and their beneficiaries in a fast-paced tech nonprofit startup.
Unparalleled opportunity to expand professional network with industry professional mentors, nonprofit executives, corporate partners, talented college students + recent graduates, and high net worth philanthropic supporters.
Fully remote company, meaning you can work from any place and at any time as long as the work gets done.
📝 Application
✉️ Email team@developforgood.org with any questions.
Develop for Good is an equal opportunity employer.
See more open positions at Develop for Good