Marketing Manager, Business Development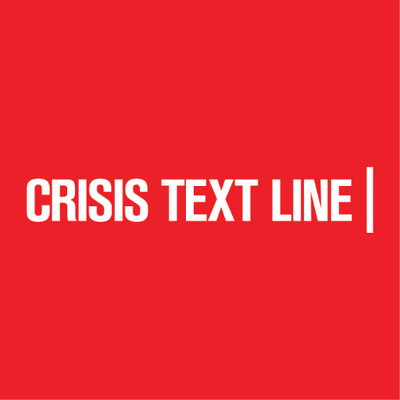 Crisis Text Line
Marketing & Communications, Sales & Business Development
Remote
Posted on Thursday, March 2, 2023
Overview:
Crisis Text Line provides free, 24/7, high-quality text-based mental health support and crisis intervention by empowering a community of trained volunteers to support people in their moments of need.
Our mission is at the intersection of empathy and innovation — we promote mental well-being for people wherever they are.
Our vision is an empathetic world where nobody feels alone.
Our core values are at the heart of all we do: connect with empathy, center equity, get it done together, and reflect and evolve.
Why you should join our team:
Our work is transforming the way people in pain access support at their fingertips
Our work is innovative in the crisis response space
Our dynamic, fun, and diverse culture
Our meaningful cause, led by empathy and innovation
Our strong values at the center of all we do
Our commitment to diversity, equity and inclusion
Our commitment to engagement and belonging
Our commitment to our employees and their holistic wellbeing
Our value of work/life balance
Our growth mindset and prioritize professional development
Our leaders who truly care
What you'll be doing:
The Brand Manager, Business Development (BD) will be responsible for shepherding the Crisis Text Line brand through our corporate, community partner, and philanthropic giving activations. They'll bring insights-driven marketing solutions to ensure brand consistency across business development partnerships to support our revenue, texter, and volunteer growth goals.
Crisis Text Line is a fast moving, growing organization with a big vision and a critical mission. To serve our mission and vision, each role must be agile and flexible to meet the needs of the business, aligning their work with priorities as defined by their manager and team leaders.
Responsibilities:
Shepherd the Crisis Text Line brand through business development activations

Contribute to shaping the marketing vision and strategic approach for partnerships and individual giving from a short/medium/long-term perspective

Collaborate with our Business Development team to build marketing initiatives and materials to support business objectives, especially fundraising

Drive critical creative projects and campaigns from the briefing stage, through internal socialization, to activation

Help build cohesion across the external and volunteer-facing brand touchpoints.
Qualifications:
You have a bachelor's degree and 4+ years of experience in brand marketing

Experience brand positioning, brand identity, and brand campaigns leveraging qualitative and quantitative insights

You posses strong acumen for marketing strategy, tactics, and execution

You've show proven ability to manage multiple projects and work streams with excellent communication and organizational skills

You have the ability to think through and solve complex business problems with creativity and strategic thinking

Experience galvanizing communities and/or in the mental health industry is a plus.

You function well across diverse groups and integrates diverse views into daily work.

You implement diverse creativity and innovation across all verticals.
Salary Range: $66,000 - $97,000
This range is provided by Crisis Text Line. Your actual pay will be based on your skills, experience, location, and applicable law (such as local minimum wage laws). We pay competitively in the tech-forward nonprofit space and offer a robust benefits package.
Only candidates in the following states will be eligible for employment: CA, CO, CT, DC, DE, FL, GA, HI, IL, IN, IA, MD, MA, MI, MN, MO, NJ, NM, NY, NC, OH, PA, SC, TN, TX, UT, VA, WA.
Benefits:
Crisis Text Line employee benefits are thoughtfully designed using an equity lens, acknowledging that we are all unique human beings with individual life circumstances that require flexibility and support.
Benefits include:
20 paid holidays including:

Federal holidays like Juneteenth and Labor Day

Election day

Holiday break from Dec 24 through January 1

2 renewal days

2 floating holidays

Flexible paid time off, including:

15 vacation days

3 personal days

7 sick days

Medical, dental, and vision benefits for the staff member and family at no cost to the employee

403B retirement plan (the nonprofit equivalent of a 401K): 3% contribution by Crisis Text Line to support building financial wellness, regardless of personal contribution

12 weeks paid parental leave (after 6 months of employment)

Student loan repayment (after 2 years of continuous full time service)

Family support through a virtual childcare platform

Stipends/Allowances

Mental health (Monthly)

Internet Service (Monthly)

Professional Development (Annual)

Wellness (Annual)

Home office setup (One time/First year)
(Benefits only apply to full-time employees)
Crisis Text Line is committed to creating a diverse environment and is proud to be an equal opportunity employer. All qualified applicants will receive consideration for employment without regard to race, color, religion, gender, gender identity or expression, sexual orientation, national origin, genetics, disability, age, or veteran status. We provide reasonable accommodation to individuals who have a disability and meet the skill, experience, education, and other job-related requirements of the role to allow the individual to perform the essential functions of the job.