Editor, Book Reviews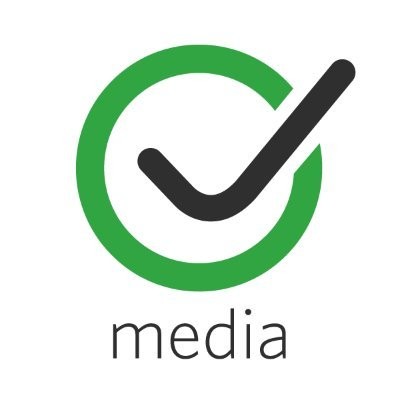 Common Sense Media
San Francisco, CA, USA
Posted on Thursday, April 27, 2023
Common Sense (commonsense.org) is the nation's leading nonprofit organization dedicated to improving the lives of all kids and families by providing the trustworthy information, education, and independent voice they need to thrive in the 21st century.
Every day, millions of families turn to Common Sense for trusted advice and unbiased ratings. We offer the largest library of independent, age-based, and educational ratings and reviews for everything your kids want to watch, play, read, and learn. Our movie and TV ratings are available on Target.com, Xfinity, Apple TV, and many other partner platforms helping families make smart media choices. Through our schools program, we provide educators with a curriculum that teaches the essential digital citizenship and literacy skills every student needs to succeed. We also work with policymakers, industry leaders, and concerned parents, caregivers, and teachers to improve the media and education landscape for kids, families, and schools.
The Editor, Book Reviews, will oversee our books media channel and use their subject-matter expertise to curate and recommend gold-standard media content for kids and families while helping to meet external deliverables and ensuring a robust curation library. Other duties may include creating/contributing to curated lists, updating existing reviews (with a particular focus on DEI issues and content), and managing freelance writers. All work is done with a focus on child development and media, diversity, equity, and inclusion, and digital literacy.
EMPLOYMENT TYPE: Full-time, exempt
SALARY RANGE: $85,600-$101,650
REPORTS TO: Editorial Director, Head of Ratings and Reviews
LOCATION: San Francisco Bay Area (hybrid OK) or one of Common Sense Media's hub locations (LA, NYC, DC)
WHAT YOU'LL DO:
Assign, edit, and publish book reviews.
Manage and recruit freelance writers, track assignment dates/deadlines (using Airtable), determine review ratings, and meet ambitious goals and deadlines.
Curate robust collections of content for the child/family audience and update lists as needed.
Become an expert in our proprietary rubric, detailed guidelines, and best practices, producing original content in a consumer-/family-friendly tone.
Apply Common Sense style guide to all written materials.
Use proprietary content management system.
Work with Senior Content Director to manage and implement review updates, with a focus on DEI content.
Stay on top of all channel-specific content trends and major players.
Work to fulfill content partner deliverables, coordinating with the Business Development team as needed.
Communicate as needed with publicists.
Represent Common Sense Media in press interviews/at events/with partners as needed.
WHAT YOU BRING:
Background in journalism, online content creation, and/or media criticism.
Minimum 5 years' experience in an editorial capacity, ideally for an audience of parents and caregivers.
Demonstrated writing and editing skills, including copy editing skills.
Familiarity with media and pop culture trends.
Strong attention to detail and ability to work independently.
Excellent judgment and creative problem-solving skills.
Demonstrated ability to execute projects while working in a self-directed way with priorities/deadlines that may shift quickly.
Lived or work experience in diversity, equity, and inclusion, and commitment to DEI in media criticism and writing.
Technical know-how, with experience using content management systems and cloud-based software (Google suite, Airtable, etc.).
A passion for the Common Sense Media mission and an entrepreneurial spirit.
WHAT WE OFFER:
Work with passionate professionals.
Comprehensive health and wellness benefits: medical, dental, vision, and fitness.
Matching 401(k).
Work-life balance.
The opportunity to make a difference in the lives of kids and families!
Common Sense values the diversity of its employees and is an equal opportunity employer. For more information on our values, please visit our statement on diversity, equity, and inclusion.
Common Sense will consider for employment qualified applicants with arrest and conviction records. However, job offers are made on the condition that the applicant subsequently passes a criminal background check. If the background check indicates a prior criminal conviction, we will conduct an individualized assessment to determine whether the conviction should result in denial of employment.