Social Media and Public Affairs Manager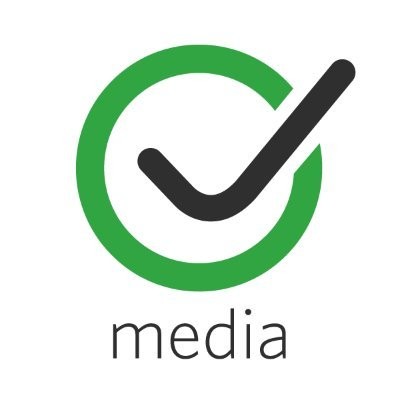 Common Sense Media
Marketing & Communications
San Francisco, CA, USA · San Francisco, CA, USA
Posted on Thursday, April 6, 2023
Common Sense ( commonsense.org ) is the nation's leading nonprofit organization dedicated to improving the lives of all kids and families by providing the trustworthy information, education, and independent voice they need to thrive in the 21st century.Every day, millions of families turn to Common Sense for trusted advice and unbiased ratings. We offer the largest library of independent, age-based, and educational ratings and reviews for everything your kids want to watch, play, read, and learn. Our movie and TV show ratings are available on Target.com, Xfinity, Apple TV, and many other partner platforms, helping families make smart media choices. Through our schools program, we provide educators with a curriculum that teaches the essential digital citizenship and literacy skills every student needs to succeed. We also work with policymakers, industry leaders, and concerned parents, caregivers, and teachers to improve the media and education landscape for kids, families, and schools.The Social Media and Public Affairs Manager will be the voice of Common Sense's CEO across social media and other relevant short-form communication channels. They will work closely with the CEO, Chief of Staff, and Head of Public Affairs to develop and execute a comprehensive social media strategy to drive engagement through relevant and timely content. In this capacity, the Social Media and Public Affairs Manager will develop a deep understanding of the priorities of the CEO and proactively look for opportunities to drive engagement. They will closely follow topics that touch upon the intersection of tech and media, policy, and kids and families, with an eye for when the CEO—the leading spokesperson for Common Sense—should lead or join meaningful conversation in a public forum.In addition, this role will support Common Sense's online advocacy campaigns as needed, including raising awareness of priority issues and implementing strategies to expand the advocate/activist community.
LOCATION: San Francisco, CA; in-office role based in our San Francisco headquarters
REPORTS TO: Head of Public Affairs
EMPLOYMENT TYPE : Full-time
SALARY RANGE : $85,600–$101,650
RESPONSIBILITIES:
Design, lead, and implement the overall social media strategy for the CEO.
Drive daily conversations on key issues, via social media, by drafting and managing social media posts, engaging key stakeholders and online partners, and developing strategies to grow the CEO's social media profile.
Develop, track, and report on key success metrics for a robust social media strategy that aligns with the overall communications strategy for the CEO.
Elevate the brand and profile of the CEO through thoughtful content highlighting relevant news, media relations, speaking engagements, and press coverage.
Support broader public affairs efforts out of the office of the CEO, as needed.
Support the advocacy team's online campaigns as needed, including raising awareness of priority issues and implementing strategies to expand the advocate community.
QUALIFICATIONS:
At least 5 years of digital marketing and/or communications experience, ideally with a focus on building the brand of a public figure on social media.
Fast learner; ability to quickly familiarize yourself with Common Sense's positions and adopt the unique voice of our founder and CEO.
Excellent written and verbal communicator. Experience with short-form, concise writing for external audiences and ability to translate complex policy issues into relatable and appealing messages, tweets, or media.
Experience managing various social media platforms for a public figure or complex organization, and demonstrated experience building and growing a brand or personal profile.
Experience using a variety of video and audio editing tools relevant for use in digital communications.
Knowledge of and interest in Common Sense's core advocacy issues, such as tech policy, democracy, and governance, education, or child-related policy. Professional experience working with these issues in industry, government, politics, or the nonprofit sector is preferred.
Ability to work well under pressure and tight deadlines.
Ability to quickly recognize important and late-breaking relevant policy and political developments.
Common Sense values the diversity of its employees and is an equal opportunity employer. For more information on our values, please visit our statement on diversity, equity, and inclusion .Common Sense will consider employment-qualified applicants with arrest and conviction records. However, job offers are made on the condition that the applicant subsequently passes a criminal background check. If the background check indicates a prior criminal conviction, we will conduct an individualized assessment to determine whether the conviction should result in denial of employment.