Marketing & Communications Program Lead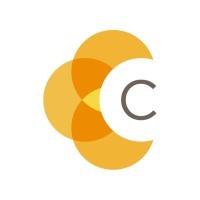 Carina
Marketing & Communications
Seattle, WA, USA
Posted on Friday, June 30, 2023
Vision: Our vision is a care economy that strengthens our communities by respecting and supporting workers, families and people who need care.
*Mission: * We build online tools to bring good jobs to care workers, so care workers can provide the best possible care for those who need it.
Carina provides a safe, easy-to-use, care matching service for families and individuals who are in need of home care and nearby child care and connects care professionals with good jobs and more stable income, close to home. In partnership with labor unions, government agencies, and community partners, we bring good jobs for care providers, so they can focus on their passion – caring for others
Unlike for-profit matching services, Carina is a technology not-for-profit committed to prioritizing people first and strengthening communities. We believe communities are stronger when people, regardless of income, can easily and safely access quality care nearby and care providers receive good wages, benefits and access to steady work.
The team at Carina reflects the diversity of the communities we serve. We draw upon our experience in technology, labor organizing, care services, human-centered design, marketing and business strategy to build our service. Compassion, kindness, and a tenacious focus on solving our users' problems are the driving forces of our work.
Our small-ish (14 total) team is proud of our hyper-functional work culture, flat organization, Agile-based product development process, sustainable pace of work, and our laser-like focus on our mission. You're gonna like us.
Position Summary
The Marketing Program Lead is responsible for leading the development and implementation of strategies and tactics to build awareness and engagement for key growth campaigns across Carina. They will manage projects independently and have the ability to contribute on an individual level as well as manage the work of vendors as needed. They should have the skills to contribute both strategically and tactically to the department's effectiveness and play an important role in designing and producing print and digital products.
You Will:
• Engage in organizational storytelling to further the Carina brand with multiple stakeholders and audiences;
• Develop and lead strategic multi-channel and social media marketing campaigns to grow brand awareness and increase audience engagement
• Lead content creation, implementation and curation for programs and initiatives using email, social media, blog, website landing pages, video, print collateral and other channels as necessary;
• Design and produce print and digital materials using Adobe Creative Suite (particularly InDesign, Photoshop and Illustrator);
• Write, edit and execute web content;
• Collaborate with internal and external partners to devise strategies and tactics to meet their goals;

• Work with vendors and contractors as needed;
• Contribute to major organizational publications and special events;
• Copy edit as needed
• Perform additional duties as assigned by your manager.
You Have:
• Stable work history;
• At least 5 years of experience in marketing and communications with a strong emphasis on storytelling and content creation;
• Demonstrable skill and experience in design, writing and editing;
• Strategic communications planning expertise;
• Excellent project management, prioritization and organizational skills across multiple stakeholders and projects
• Excellent eye for visual communication with superior oral and written communication skills;
• Ability to work independently and in a self-directed manner;
• Strong customer service orientation, team building, collaboration and problem-solving skills;
• Strong interest in working for an organization with a social justice mission
• High proficiency (2 years plus) in several of the following areas:
• Writing and editing for a public-facing B2C audience
• Adobe Creative Suite (InDesign, Photoshop, Illustrator)
• Hubspot or other marketing automation software (pardot, marketo, Marketing Cloud, etc.)
• Content creation for blogs, SEO and social media
• Email and SMS marketing
• SEO
• Google Analytics, Analysis of metrics for programs and campaigns
• Social media publishing platforms
It Will Be Great if You Have:
• A Bachelor's degree in communications, marketing, journalism or equivalent
• Demonstrable experience in marketing to diverse audiences
Application Process:
Along with your resume, please submit a paragraph outlining what you have done in the past to help grow an organization or a company. This can be added to the top or bottom of your resume if it is easier to keep everything in one document.
Diverse candidates are strongly encouraged to apply. Carina is an equal opportunity employer and offers an exceptional compensation and benefits package.