Web Developer Intern Spring 2024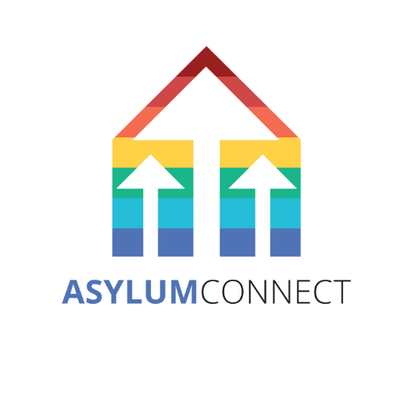 Asylum Connect
Software Engineering
Posted on Tuesday, October 31, 2023
Web Developer Intern Spring 2024
CLICK HERE

to submit our web developer intern application.

See below for details on the internship.
We're looking for third or fourth year students to intern with our engineering team during Spring 2024. This is an exciting opportunity to work on the free InReach App (the world's first tech platform matching LGBTQ+ people facing persecution or discrimination with safe, verified resources). This is an essential position and a fantastic internship opportunity for anyone looking to use their knowledge of web and mobile application development for social good and LGBTQ+ rights.
Internship Schedule and Compensation
Spring 2024 Internship Dates: Monday, January 22 - Friday, April 26, 2024
Required Hours Per Week: 10 hours (*interns who would like to work more than 10 hours per week are welcome to sign-up for multiple shift times, per the below schedule)
Spring 2024 Intern Shift Times: To help streamline communication and maximize engagement during the internship, Spring 2024 interns will be asked to sign-up for at least one of the following shift windows:

Shift #1: Monday, Tuesday, Wednesday, Friday: From 3:30pm-6pm EST / 12:30pm-3pm PST
Shift #2: Wednesday, Friday: From 1pm-6pm EST / 10am-3pm PST
Shift #3: Monday - Friday: 4pm-6pm EST / 1pm-3pm PST
Shift #4: Monday - Friday: 5pm-7pm EST / 2pm-4pm PST
Shift #5: Monday - Friday: 10am-12pm EST / 7am-9am PST
Shift #6 (extended shift option): 10am-5pm EST or 10am-5pm PST
*Note: This internship is remote and unpaid. InReach staff is happy to submit forms on behalf of interns who would like to earn academic credit from their universities for this internship. Please specify what forms are required by your university in your application.
Report directly to our Lead Engineer.

Contribute to our web and mobile application development.

Collaborate with our volunteer UX designers to develop and deploy new features, and ensure a positive user experience.

Write code to maintain server-side logic, manage the application database, and add new features.

Ensure our tech platform is mobile-friendly and cross-browser compatible.

Plan for future changes to our website, web application and mobile applications (iOS and Android).

Work to efficiently fix any technical bugs as they arise.
InReach's Tech Stack:
3-5 personal projects that demonstrate a command of HTML, CSS, and Javascript.

Basic familiarity with code versioning tools (GitHub), Redis, User Authentication, User Security.

Working understanding of tech stack:

You are comfortable using online communication tools (e.g. Slack, Jira, Zoom).

Ability to work closely with team members as well as independently.

Passion for LGBTQ+ rights.
Sample Internship Benefits
Gain hands-on experience in coding and build your portfolio.

The opportunity to increase resource access in your community by contributing to InReach's

Local Community Reviewer (LCR) program

.

Interns will also have the opportunity to receive a letter of reference from InReach upon successful completion of the internship.