Resource Team Intern Spring 2024 (English)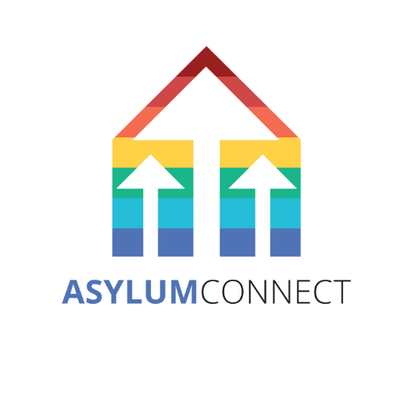 Asylum Connect
Posted on Monday, October 30, 2023
Resource Team Intern Spring 2024 (English)
CLICK HERE

to submit our intern application.

See below for details on the internship.
We're looking for interns to join our Resource Team during Spring 2024!
Our Resource Team Interns play a pivotal role in maintaining and growing the free InReach App (the world's first tech platform matching LGBTQ+ people facing persecution or discrimination with safe, verified resources). The InReach App is available on web (desktop and mobile), as well as native iOS and Android. InReach's free technology instantly matches LGBTQ+ people facing discrimination and persecution with affirming, independently verified medical and mental health care, immigration and other legal help, safe housing, food, education and employment, translation, community support, and more critical services. InReach aims to serve as a digital one-stop-shop for the intersectional LGBTQ+ community. InReach lists verified services for LGBTQ+ asylum seekers, refugees and other immigrants, LGBTQ+ Black, Indigenous and People of Color (BIPOC) communities, the transgender and gender nonconforming (TGNC) community, LGBTQ+ youth and their caregivers, and more LGBTQ+ communities.
During this internship, you will use your online research, community outreach and data entry skills to help InReach to:
Connect LGBTQ+ asylum seekers, refugees, and other immigrants to verified, safe legal services, translation and interpretation assistance and language classes, trauma-informed mental health care providers, and more

Connect LGBTQ+ young people experiencing homelessness and others facing family or community rejection due to their identity to safe housing, food and clothing, drop-in centers, affirming spiritual support and other critical resources

Connect transgender and nonbinary people to lifesaving gender affirming care, support groups, safe housing, gender-neutral restrooms and legal providers with expertise in working with TGNC clients
This is an exciting opportunity to be on the front-lines of building the free InReach App. We're looking for meticulous, hard-working students who are passionate about LGBTQ+ rights, trans justice, and refugee rights.
Internship Schedule and Compensation
Spring 2024 Internship Dates

: Monday, January 22 - Friday, April 26, 2024

Required Hours Per Week

: 10 hours (*interns who would like to work more than 10 hours per week are welcome to sign-up for multiple shift times, per the below schedule)

Spring 2024 Intern Shift Times

: To help streamline communication and maximize engagement during the internship, Spring 2024 interns will be asked to sign-up for at least one of the following shift windows:

Shift #1

: Monday, Tuesday, Wednesday, Friday: From 3:30pm-6pm EST / 12:30pm-3pm PST

Shift #2

: Wednesday, Friday: From 1pm-6pm EST / 10am-3pm PST

Shift #3

: Monday - Friday: 4pm-6pm EST / 1pm-3pm PST

Shift #4

: Monday - Friday: 5pm-7pm EST / 2pm-4pm PST

Shift #5

: Monday - Friday: 10am-12pm EST / 7am-9am PST

Shift #6

(extended shift option): 10am-5pm EST or 10am-5pm PST
*Note: This internship is remote and unpaid. InReach staff is happy to submit forms on behalf of interns who would like to earn academic credit from their universities for this internship. Please specify what forms are required by your university in your application.
Report to our Resource Coordinator staff.

Complete a comprehensive virtual training program designed to enhance interns' knowledge of global and national LGBTQ+ rights, LGBTQ+ terminology, intersectionality within the diverse LGBTQ+ community, and the double marginalization of LGBTQ+ asylum seekers and other LGBTQ+ people facing persecution.

Call and email organizations in English to verify their fit for the free InReach App.

Perform data entry in English.

Additional ad hoc community community outreach, vetting and data entry tasks (as needed).
Obtained or pursuing a bachelor's degree.

Fluent in English.

You are available for at least 10 hours per week during InReach's designated intern shift times (as described above).

You are comfortable using online communication tools (e.g. G Suite, Slack, Zoom).

The ability to follow instructions and work independently in a remote environment.

You are reliable, meticulous and appreciate the value of deadlines.

Willingness to learn in-depth about the InReach App and our tailored service provider vetting process.

Previous experience in the social services sector is a plus.
Sample Internship Benefits
Gain access to an extensive virtual training program where interns learn in-depth about the state of global and national LGBTQ+ rights, LGBTQ+ terminology, intersectionality, and the double marginalization of LGBTQ+ asylum seekers and other LGBTQ+ people facing persecution.

The opportunity to increase resource access in your community by contributing to InReach's

Local Community Reviewer (LCR) program

.

Gain hands-on experience working with a national NGO and directly communicating with direct service providers on the ground.

Connect to organizations across North America working in the fields of LGBTQ+ rights and immigrant justice.

Enhance your understanding of the social services sector.

Gain practical experience in LGBTQ+ rights, refugee/forced migration and the human rights sector.

Interns will also have the opportunity to receive a letter of reference from InReach upon successful completion of the internship.