Sr. Software Engineer, Skylight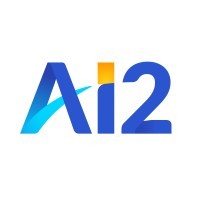 Allen Institute for AI (AI2)
Software Engineering
Seattle, WA, USA
Posted on Thursday, May 11, 2023
Remote eligible: Persons in these roles are welcome to work remotely from any location.
Compensation Range: $148,590 - $228,830
Potential Bonus: Up to 15%
Senior Software Engineer, Skylight
Who you are:
We are looking for an experienced Senior Software Engineer with experience across the full stack, from frontend, application services, persistence layers, and infrastructure. The ideal candidate is excited about collaborating with AI researchers to develop, train, test, and deploy cutting edge models. They should be enthusiastic about learning new languages, frameworks, and technology and are excited about applying their skills and experience to important problems facing our planet.
The ideal Senior Software Engineer candidate will tackle challenges with an entrepreneurial spirit and have the capacity to deliver across a broad range of domains and technologies. On the Skylight Team, we are passionate about building great user-centric software products that deliver wins to our customers while also focusing on building modern, maintainable, scalable systems. As a developer, you will have had a diverse set of experiences demonstrating the ability to perform full stack development across multiple domains. You believe that building a collaborative and inclusive culture is fundamental to creating a high performance team..
Your next challenge:
On the Skylight team, you will work with talented engineers, designers, product managers, and AI researchers to uncover illegal fishing by developing the tools that help countries around the globe combat this problem.
We partner with some of the most impactful organizations in illegal fishing and over 60 nations to help identify, track, and defend against illegal, unreported and unregulated fishing. Our technology provides timely and actionable information about suspicious activity to enforcement authorities.
What you'll need:
Senior Software Engineers will work collaboratively across our team of product managers, designers, AI researchers, and engineers to solve difficult and complex problems. The essential functions include:
Experience owning feature development across the stack, from idea to delivery. Including taking an active role in product definition, architecture, design and writing a significant portion of critical code.

A passion for applying your skills and experience to improve our planet.

Have production experience with multiple successful launches/deliveries, that are extensible, with significant wins to users, and limited oversight from managers.

Proficiency in planning, designing, coding, and delivering systems that have a significant impact, such as greatly improved performance, availability, adoption, or customer satisfaction.

Knowledge of professional software engineering practices & best practices for the full software development life cycle, including coding standards, code reviews, source control management, CI/CD, testing, and operations.

Be sought after as a technical expert and provide technical advice to senior leadership and customers.
Preferred
Strong coding experience in web applications such as Python/Flask, Java/Spring, Ruby/Rails or NodeJs, as well as modern Javascript frameworks such as React or Angular.

Experience designing, developing, and maintaining GraphQL or RESTful APIs.

Experienced with NoSQL platforms such as MongoDB, Elastic Search or Redis.

Experience with building Data platforms with open source software such as Kafka or Dataflow.
Experience delivering solutions on Google Cloud, AWS or Azure.

Experience with modern deployment technologies such as Docker, Kubernetes.

A passion for mission-driven work and a desire to make the world a better place through your work.
Education/experience
Bachelor's degree in Computer Science or relevant engineering experience.

A minimum of 5 years of software development experience.
Physical Demands and Work Environment
The physical demands described here are representative of those that must be met by an employee to successfully perform the essential functions of this job. Reasonable accommodations may be made to enable individuals with disabilities to perform the essential functions.
Occasionally required to remain seated in a normal position for long periods of time.

While performing the duties of this job, the employee routinely is required to sit; walk; talk and hear; use hands to keyboard, handle, and feel; stoop, kneel, crouch, twist, crawl, reach, and stretch.

The employee is occasionally required to move short distances.

Specific vision abilities required by this job include close vision, color vision, peripheral vision, depth perception, and ability to adjust focus.

Can work under deadlines.
Reasonable accommodations may be made to enable individuals with disabilities to perform the functions.
Who We Are:
The Allen Institute for Artificial Intelligence is a non-profit research institute in Seattle founded by Paul Allen. The core mission of AI2 is to contribute to humanity through high-impact research in artificial intelligence.
In addition to AI2's core mission, we also aim to contribute to humanity through our treatment of each member of the AI2 Team. Some highlights are:
We are a learning organization

– because everything AI2 does is ground-breaking, we are learning every day. Similarly, through weekly AI2 Academy lectures, a wide variety of world-class AI experts as guest speakers, and our commitment to your personal on-going education, AI2 is a place where you will have opportunities to continue learning alongside your coworkers.

We value diversity -

We seek to hire, support, and promote people from all genders, ethnicities, and all levels of experience regardless of age. We particularly encourage applications from women, non-binary individuals, people of color, members of the LGBTQA+ community, and people with disabilities of any kind.

We value inclusion -

We understand the value that people's individual experiences and perspectives can bring to an organization, and we are building a culture in which all voices are heard, respected and considered.

We emphasize a healthy work/life balance

– we believe our team members are happiest and most productive when their work/life balance is optimized. While we value powerful research results which drive our mission forward, we also value dinner with family, weekend time, and vacation time. We offer generous paid vacation and sick leave as well as family leave.

We are collaborative and transparent

– we consider ourselves a team, all moving with a common purpose. We are quick to cheer our successes, and even quicker to share and jointly problem solve our failures.

We are in Seattle

– We have mountains, we have lakes, we have four seasons, we bike to work, we have a vibrant theater scene, and we have so much else. We even have kayaks for you to paddle right outside our front door. We welcome interest from applicants from outside of the United States.

We are Remote

- if you are not in Seattle, and prefer not to relocate, let's talk about it!

We are friendly

– chances are you will like every one of the 200+ (and growing) people who work here. We do.
AI2 is proud to be an Equal Opportunity employer. We do not discriminate based upon race, religion, color, national origin, sex (including pregnancy, childbirth, or related medical conditions), sexual orientation, gender, gender identity, gender expression, transgender status, sexual stereotypes, age, status as a protected veteran, status as an individual with a disability, or other applicable legally protected characteristics. You may view the related Know Your Rights compliance poster and the Pay Transparency Nondiscrimination Provision by clicking on their corresponding links.
Benefits:
Team members and their families are covered by medical, dental, vision, basic life insurance, basic accidental death and dismemberment insurance, short-term disability, long-term disability, and an employee assistance program.

Team members are able to enroll in our voluntary life insurance program, our voluntary accidental death and dismemberment program, our health savings account plan, our healthcare reimbursement arrangement plan, and our health care and dependent care flexible spending account plans.

Team members are able to enroll in our company's 401k plan.

Team members will receive $125 per month to assist with commuting or internet expenses and are eligible to receive up to $150 reimbursement for health and wellbeing expenses per month.

Team members will also receive up to ten sick days per year, up to seven personal days per year, up to 20 vacation days per year and twelve paid holidays throughout the calendar year.

Team members will be able to receive annual bonuses and can participate in the long-term incentive plan.
Note: This job description in no way states or implies that these are the only duties to be performed by the team members(s) of this position. Team members will be required to follow any other job-related instructions and to perform any other job-related duties requested by any person authorized to give instructions or assignments. All duties and responsibilities are essential functions and requirements and are subject to possible modification to reasonably accommodate individuals with disabilities. To perform this job successfully, the team member(s) will possess the skills, aptitudes, and abilities to perform each duty proficiently. Some requirements may exclude individuals who pose a direct threat or significant risk to the health or safety of themselves or others. The requirements listed in this document are the minimum levels of knowledge, skills, or abilities. This document does not create an employment contract, implied or otherwise, other than an at will relationship.